Microsoft Surface Book 2
Microsoft has released the Surface Book hybrid in October 2015 and the hybrid devices are ruling since then. The Microsoft Surface Book 2 is another addition to the lineup. Fans are eagerly waiting for the launch of this device. Though it is yet not confirmed how the Surface Book is going to look but sources claim that it is still under development. Here are the details we know so far about Microsoft Surface Book 2:
Features
The Surface Book 2 reportedly features a completely new design. It is a slim, sleek and a gorgeous looking hybrid. It serves both a laptop and a tablet. The screen can be removed from the laptop and use it as a tablet. It may comprise of a magnesium alloy to provide a durable body. The metallic body offers a beautiful look to the device. The gadget has one of the best high-resolution displays available in the market today.
Processor
According to some sources, the Microsoft Surface Book 2 will be powered by the seventh generation Intel Core I series chip, Kaby Lake processor. The processor can clock up to 3GHz speed to offer one of the best performing processors. With Intel HD Graphics 520, the screen will have a 3:2 resolution. The high-end graphics may also provide support for 4K videos as well as 3D graphics. There's a 1TB of hard disk size and is expected to come with 16 GB RAM to keep the notebook up and running for higher loads as well.
It features dynamic Fulcrum Hinge that makes the device unique. It is used to connect the screen to the keyboard base. This hinge allows the laptop to move in a 180-degree manner.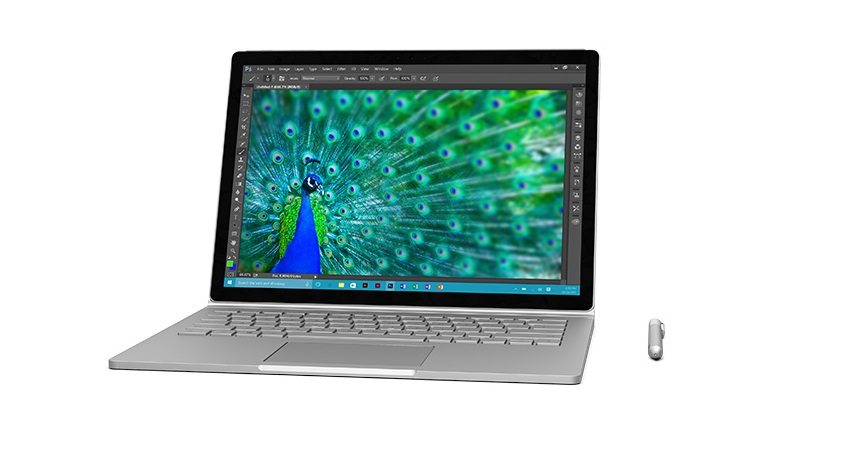 Image Credit: Microsoft, Surface Book
Upgraded Battery
It is also expected that the device may come with an upgraded battery as well. It may come with two batteries: one for the screen and the other one for the keyboard base. This helps the user to use them separately without any hassles. It will support USB 3.1 Type-C and Thunderbolt 3 in addition to better performances in terms of CPU and GPU. There are additional ports as well such as two USB 3.0 ports, a mini DisplayPort and an SD card reader.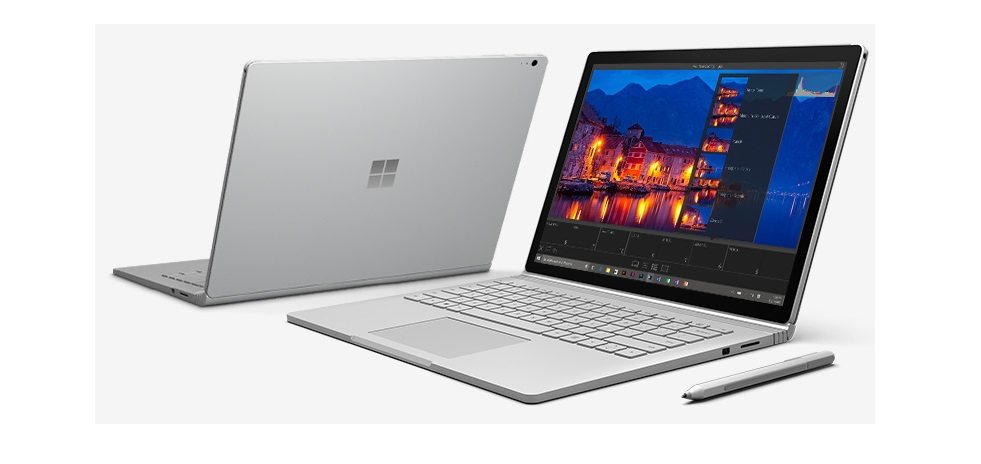 Image Credit: Microsoft, Surface Book
The device is expected to be launched on October 26 in the Windows 10 event but nothing has been confirmed. None of the specifications have been officially confirmed. We will have to wait for the official launch. We will keep you updated about all the details.