Diesel On Full Guard – Android Wear Smartwatch
Diesel has announced new smartwatch collection dubbed Diesel On Full Guard lineup. The company is the latest fashion brand to join the likes of Armani, Movado and others to embrace Android Wear. The first of them is available for purchase and costs $325. The rest of android wear smartwatches by Diesel will come out on 25 September. There are four other models with basic style differences. Two come with black leather bands, one with a gold metal band and the other one with black metal band.
Design and Processor
If you like big, bold watch designs, you are going to like this new wearable as well. It features circular large screen and the body is covered with sharp lines, angles and neat design touches. It is a big smartwatch measuring 48mm x 54mm and the straps come in either metal or leather with oversize screw heads. The smartwatches run Qualcomm Snapdragon Wear 2100 processor and support IP67 water resistance as well. It has Android Wear 2.0 and Google Assistant installed. As far as the battery life is concerned, it should last 24 hours.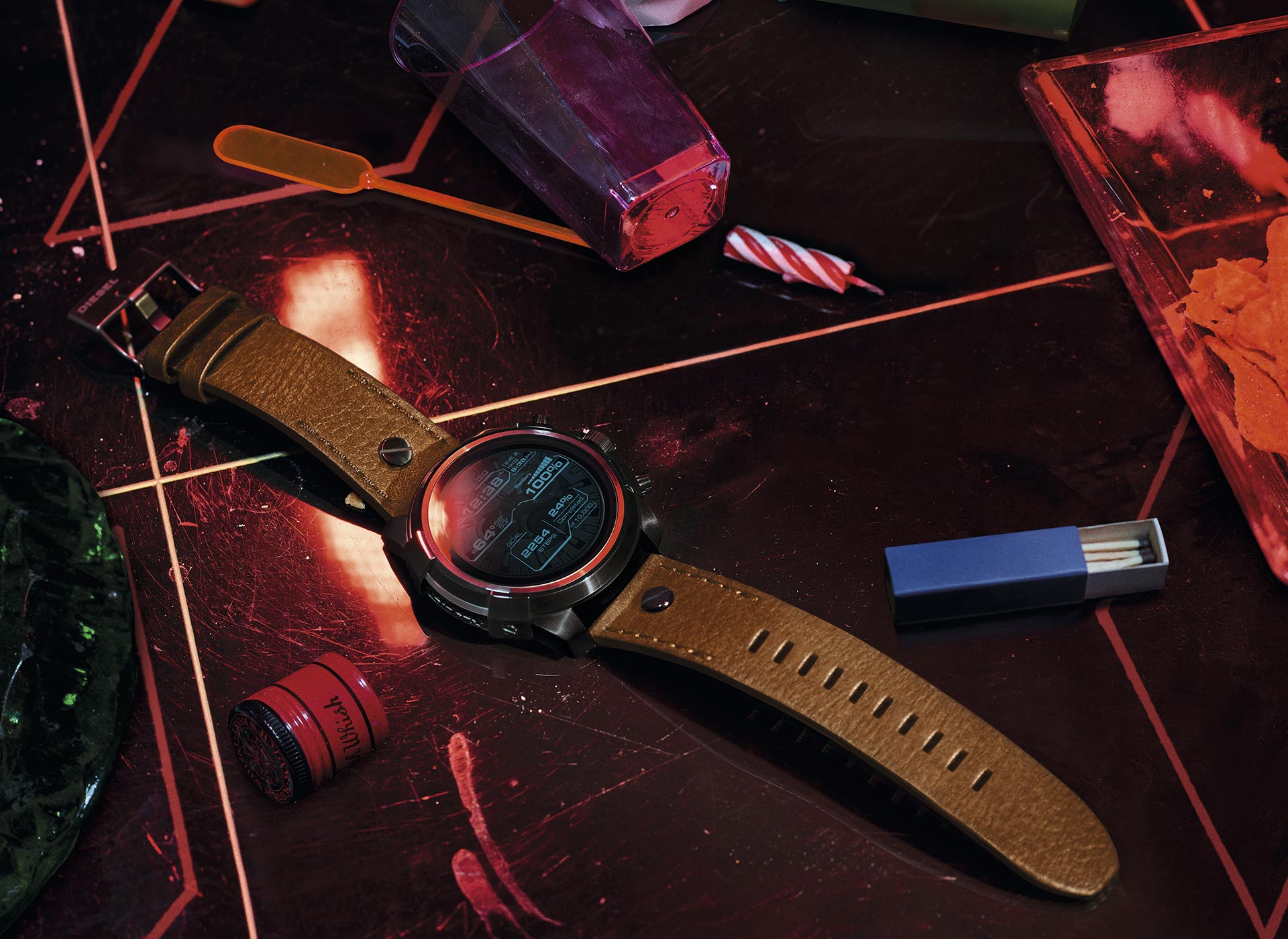 Customizable Watch Faces
This new lineup boasts customizable and exclusive watch faces. This makes it easy for you to get the right style of watch you desire. Also, these custom watch faces are directly influenced by Diesel's mechanical watches. One can also add filters to the dial as well. You can use the face in a different way and get certain details about your day. For example, when the watch is in do not disturb mode, the notifications are hidden behind a shattered screen. You also get to see graphical representations of weather reports.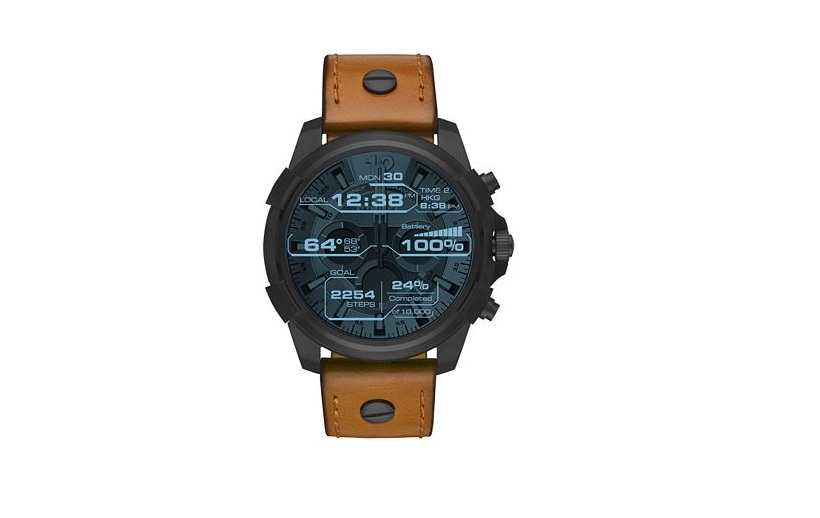 Diesel Wearable App
Diesel also introduces Diesel T-ON-I wearable app which is the short for Time, Organizing, Notification and Intelligence. It syncs with your android or iOS smartphone to offer notifications and remind you about weather, your tasks and other useful details.
What are your views about these bold smartwatches from Diesel? Let us know in the comments.