My Book Duo 20TB External Drive
When it comes to portable USB storage drives, there's no storage of them in the market. But, the problem is that these drives typically offer relatively small capacities. Some professionals require external drives with really big storage capacities and to meet their needs, Western Digital has come up with a new My Book Duo 20TB external drive. It is the highest capacity external hard drive the company has ever sold. It has been created to meet the increasing needs of data storage for professional as well as home users. 20TB storage capacity is massive and great for digital content storage and backup.
Features
It leverages two 3.5-inch mechanical hard drives in RAID-0 to offer storage capacities of up to 20TB. One can access all the storage on the drive via a single cable. My Book Duo box comes with Western Digital's own Red drives that boast 360MB/s speed in sequential reads. Also, this reading speed is complemented by use of USB Type C for transferring data. There are two USB 3.0 Type-A ports and Type-C to Type-C and Type-C to Type-A cables are also included.

Security
The drive features 256-bit AES hardware encryption for security. Also, users can manually set a password to activate the hardware data encryption and data protection. It comes with WD Discovery software for backup, security and drive utilities. In addition to being a storage solution, My Book Duo also acts as a makeshift hub via two USB Type-A ports. Thus, you can connect your keyboard, mouse and other USB drives, leaving your computer's USB ports open for other things.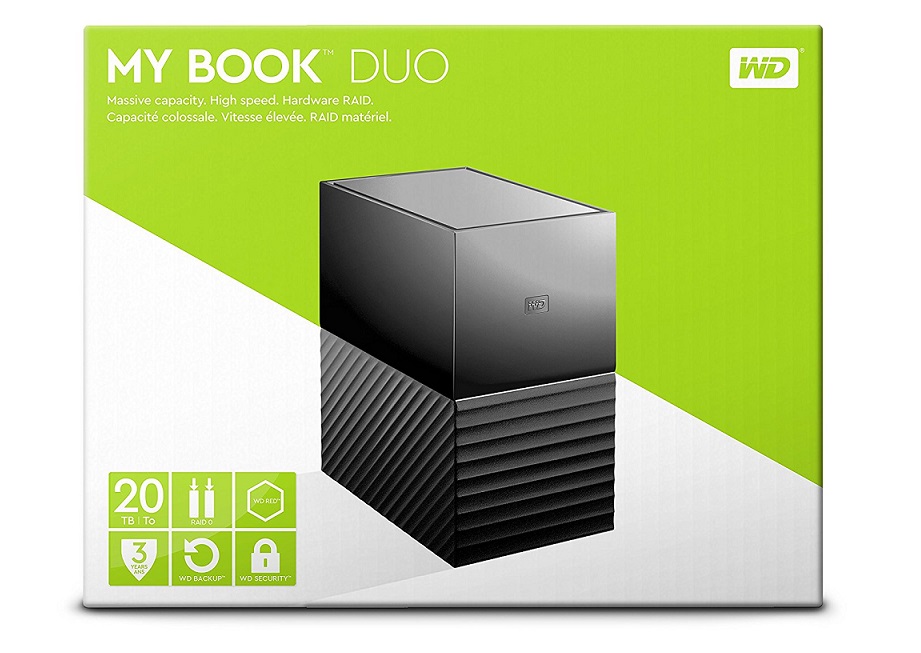 Pricing Details
If you want to purchase the Western Digital My Book Duo, you can get it today from various retailers. The 20TB variant is not cheap and comes with a price tag of $799.99. Fortunately, there are more cost-effective models as well. The external drive can also be had in 4TB ($259.99), 6TB ($289.99), 8TB ($329.99), 12TB ($419.99), and 16TB ($599.99) capacity variants. All these drives come with a three-year limited warranty.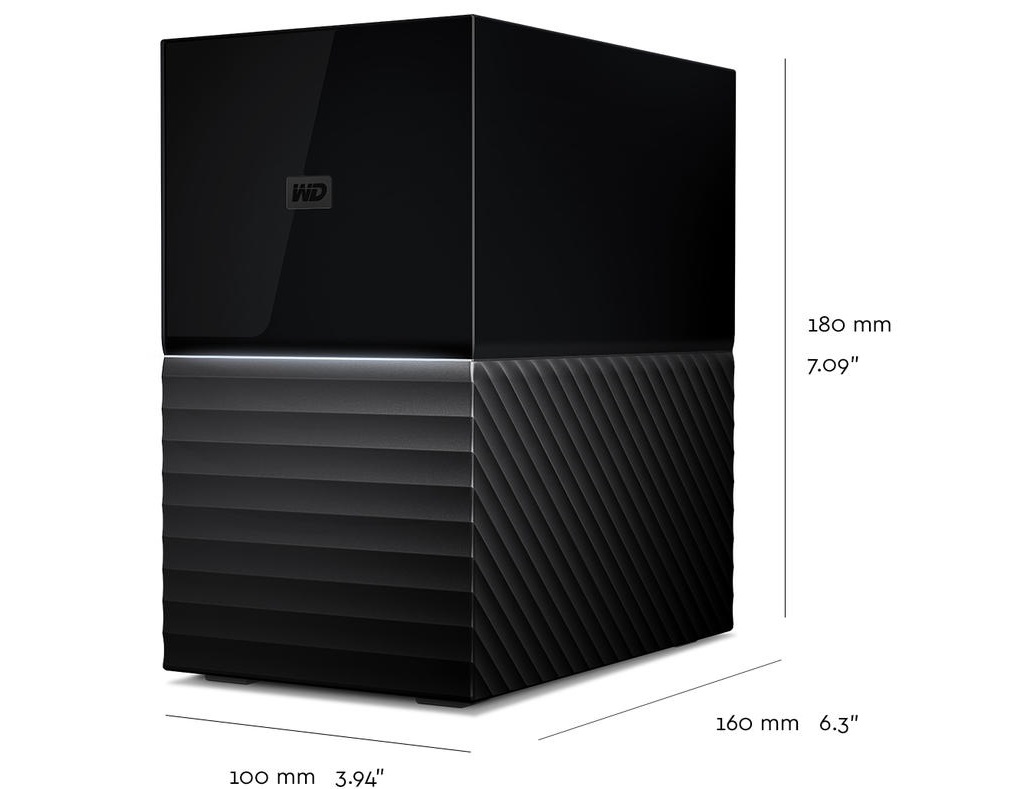 Buy it from Amazon
Do you find My Book Duo 20TB External Drive useful? Let us know your views in the comments.