Meet WD SSDs
Western Digital has launched two new Solid State Drives of which one is available for purchase as well. The WD Blue and WD Green SSD are the company's first WD-branded SATA SSDs. The main point of distinction between the two is that the Blue one is designed for professional use while the green one is for regular one. The WD Blue drives are available now while the WD Green drives will come later this quarter.
"There is significant demand among our core WD resellers and consumers for a broad set of flash-based storage options," says Eyal Bek, senior director, Devices Business Unit, Western Digital. "The expansive reach of the WD channel enables availability of a Western Digital SSD solution. We are very proud to have developed and launched WD Blue and WD Green SSDs, and believe they'll provide the instant-on, reliability and capacity benefits our customers have been demanding."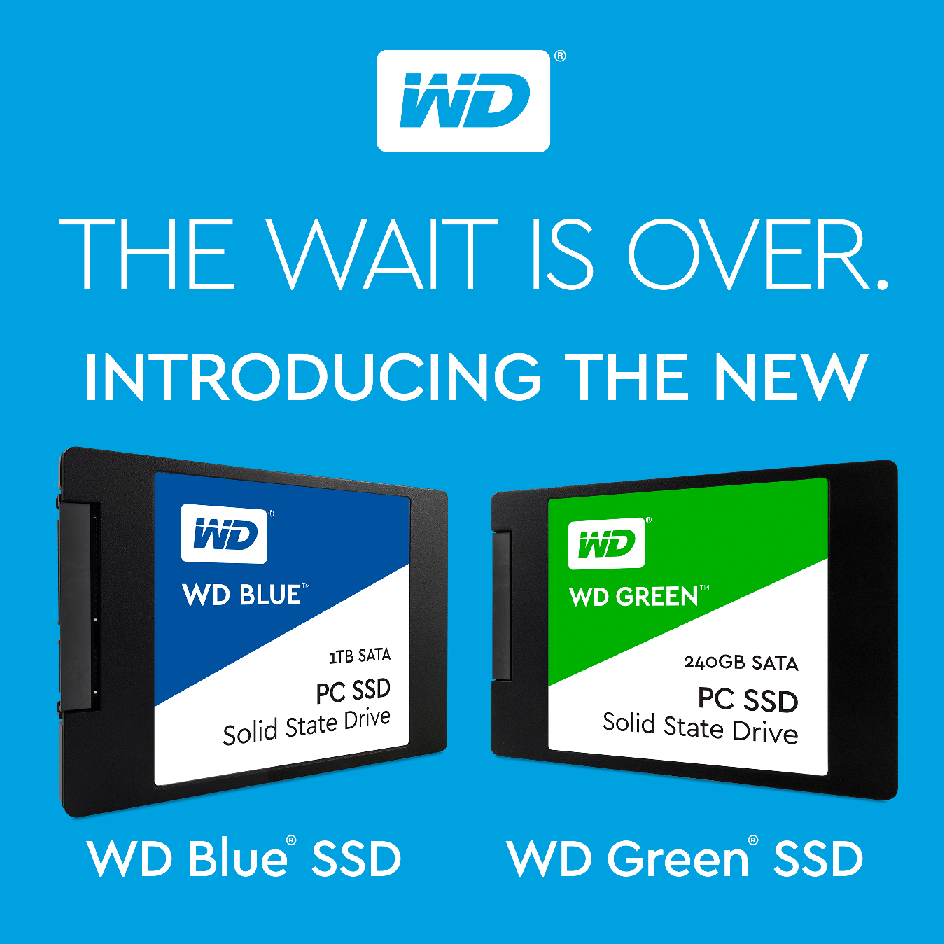 WD Blue SSD
The WD Blue Solid State Drives come in 2.5" and M.2 modules having capacities of 250 Gigabyte to Terabyte. They use SanDisk 15-nm TLC flash technology and offer a speed of 525 MB/s on sequential writes and 545 MB/s on sequential reads.
The Blue SSD is based on SanDisk X400 SATA SSD with minimal hardware changes and has modified firmware. It uses SanDisk 15nm TLC NAND with Marvell 88SS1074 controller. The 1TB and 500GB models connect via SATA III 6GB/s interfaces and random read is up to 100k while the random write is up to 80k. The 1TB Blue offers 400 terabytes of writes, the 500 Gigabyte offers 200 Terabytes and the 250 Gigabyte offers 100 Terabytes.
The WD Blue SSD 250GB model retails for $79, the 500GB for $139.99 and the 1TB model for $299.99. The M.2 versions are for $89.99, $159.99 and $319.99 respectively.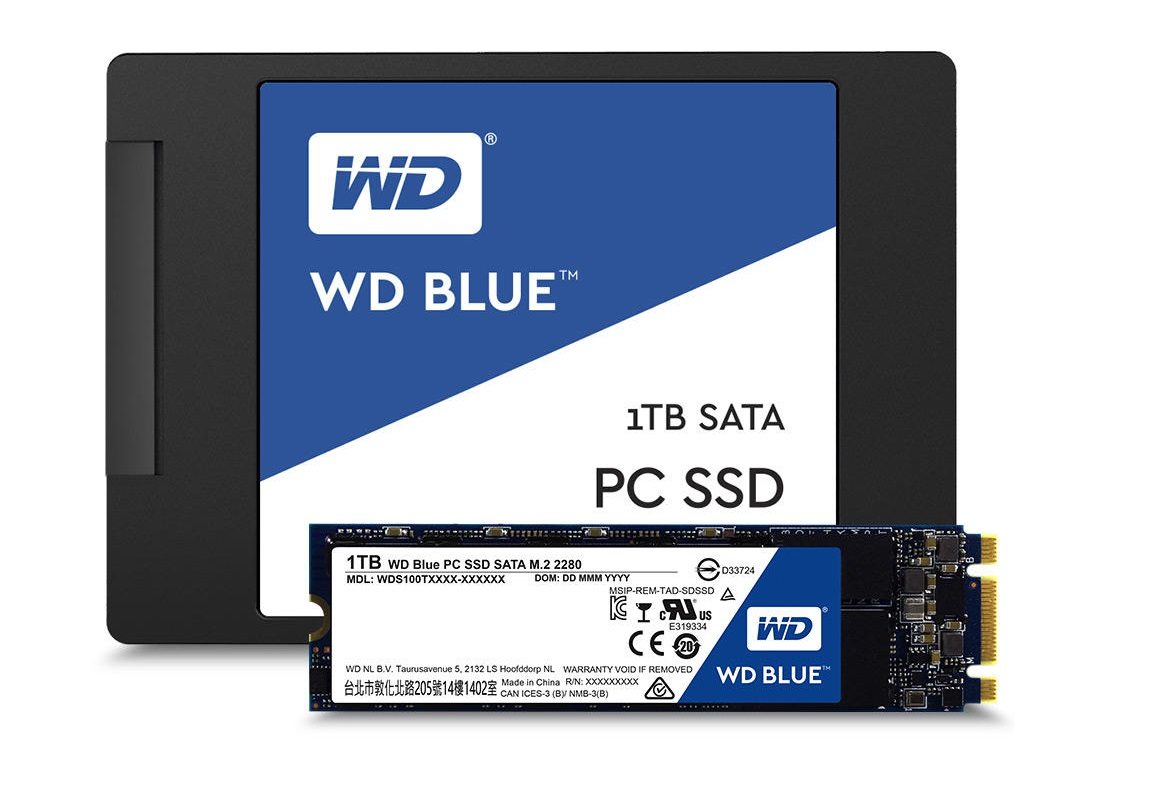 WD Green SSD
The slightly slower WD Green SSDs come in 128GB and 240GB capacities. They deliver essential-class performance and come in both 2.5-inch/7mm case and M.2 2280 form factors. They offer sequential read and write times of up to 540MB/s and 405MB/s and endurance up to 80 TBW. The pricing details have not been announced yet for WD Green SSDs.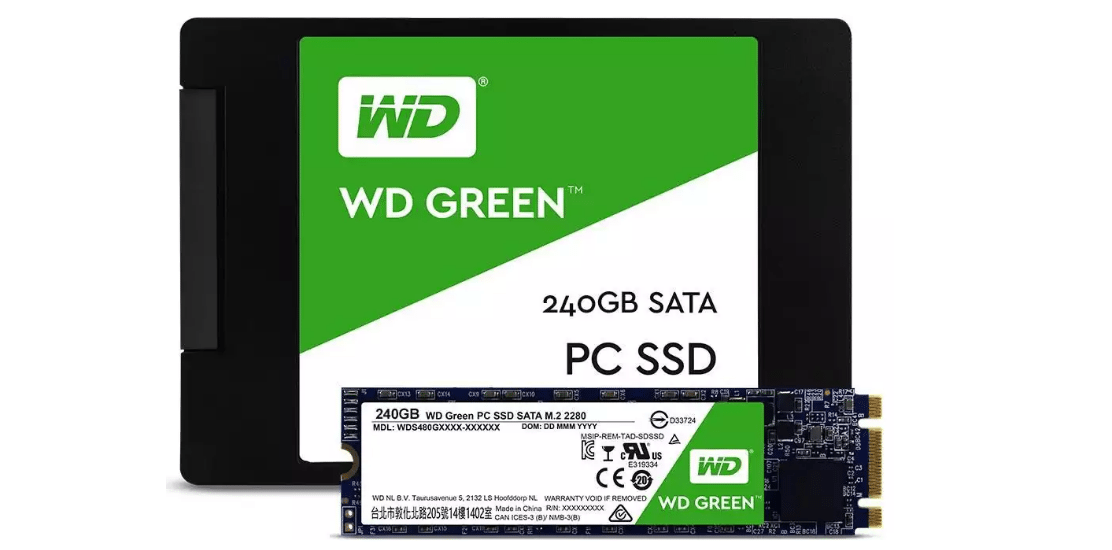 WD also offers a three-year warranty for these SSD drives.
Are you excited about these newly announced WD SSDs? What are your views about them? Share with us in the comments.