Family Guy Game Released
Jam City and FoxNext Games have released Family Guy: Another Freakin' Mobile Game. The game is now available to download at Google Play and App Store. It offers a hilarious twist on the match-3 genre featuring amazing characters and humor fans. This puzzle-based game allows players to interact with everyone's favorite characters from the Family Guy universe. It is selected as our game of the week.
Hilarious Game Modes
The game boasts four game modes and they primarily differ in the reasoning behind why players need to match symbols on their screens. It does its best to deliver the dialogues and unique storylines as those in the original series. These amazingly fun game modes are: Fill drinks for Peter, Collect condoms for Quagmire, Uncover makeup for Meg and more. All modes are fun and at the same time are challenging as well.
Matching Game
The game takes you to a whole new level filled with fun challenges. Family Guy is inspired by the match-3 genre of gaming, popular by the likes of Candy Crush but includes a lot of innovations. It introduces new audiences to genre through shocking humor, content and storyline. The game adds new content on weekly basis while introducing storylines from the show to the game. It also involves time-limited quests to provide good opportunity to grab useful collectibles.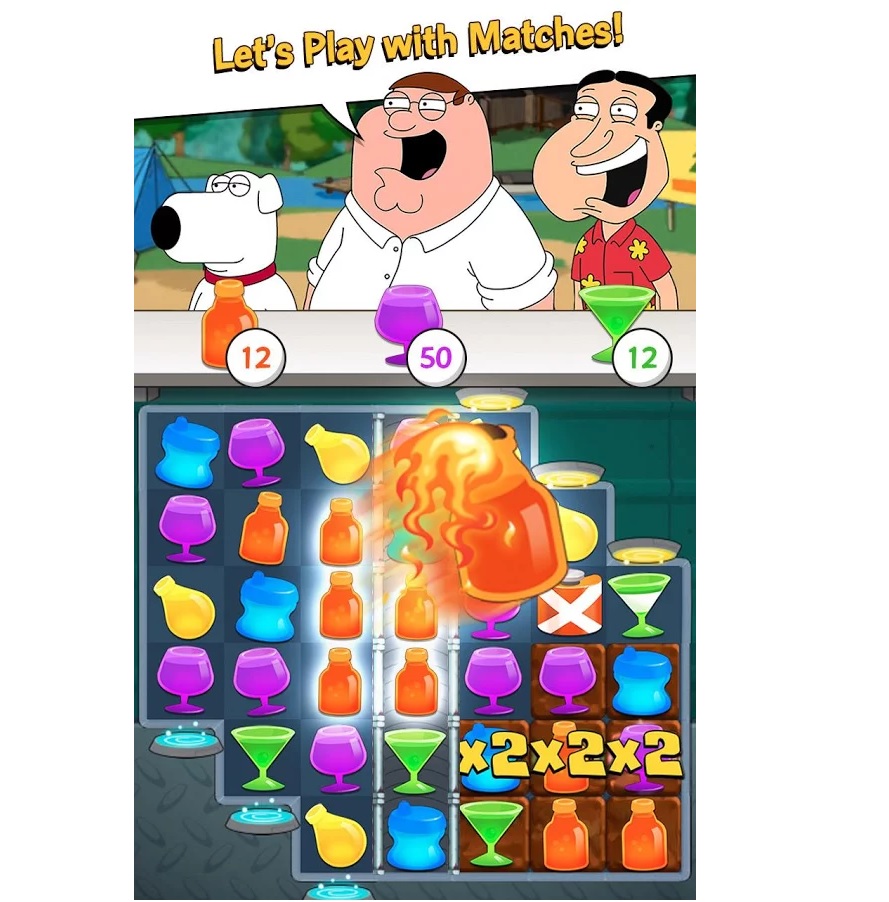 Challenging Levels
You have got over 160 challenging levels featuring your favorite characters and moments. You go from level to level, matching drinks to keep Peter and Brian hammered. The levels are quite challenging and exciting and you will slowly find yourself getting immersed in the game-play.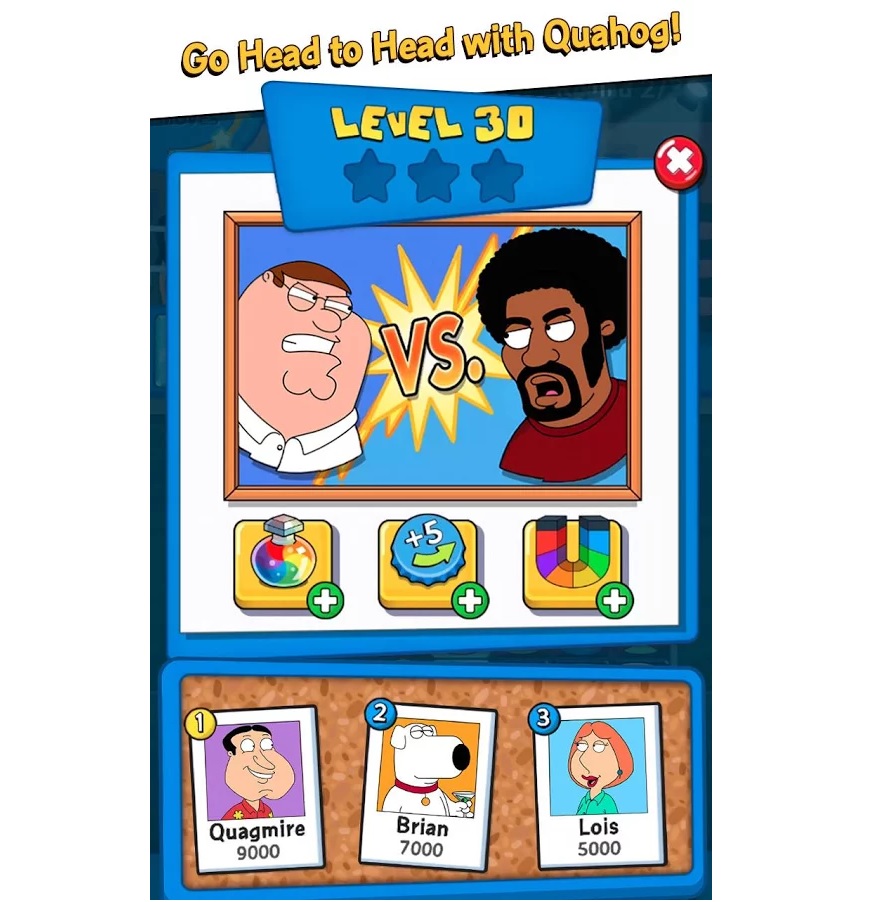 Earn Collectibles
The collectibles you earn can be used to unlock iconic character costumes, coins, boosters, storylines and lots more. It involves tasks where players connect three or more identical symbols on a grid in an efficient manner. The aim is to complete that level and then move on to the next one.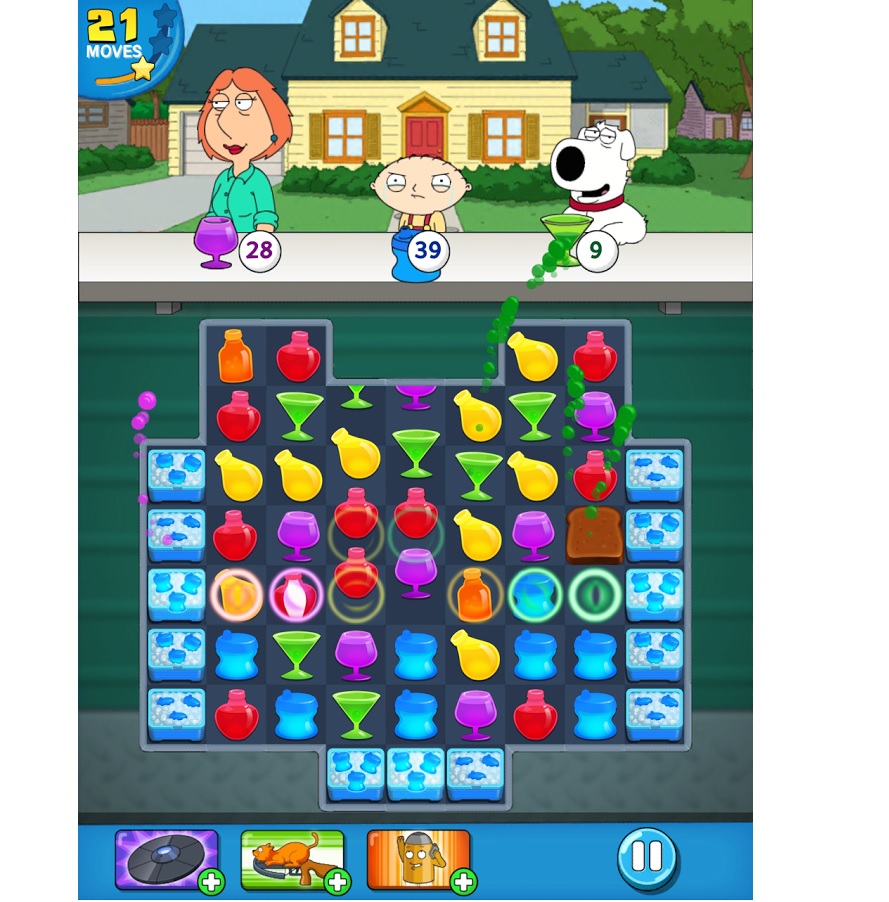 Some useful insights about Family Guy – Another Freakin' Mobile Game
Cost: Free
Ratings: 4.6 out of 5 stars
Publisher: Jam City, Inc.
Requires Android: 3.0 and up
Requires iOS: 7.0 or later
Download it for Android
Download it for iOS
Wrapping Up
Jam City is a leading developer in the truly cross-platform social gaming. It is known for providing addictive and engaging games. The fans of the animated series are sure to enjoy the Jam City's latest creation. It brings your favorite characters and moments from all 15 seasons of Family Guy.
If you are also a fan of animated shows, Family Guy – Another Freakin' Mobile Game is a must download.
Give it a try and let us know how you feel about it in the comments.