Meet Bible Pronto App
Bible Pronto, an offline bible app, has been launched on the iOS and Android platform. It comes with an impressive set of features and is available for free of cost. The app offers a unique reading experience and allows Christians to study daily directly from the smartphone. Here are the complete details about the amazing range of features that come with this user-friendly Bible Pronto app for iOS and Android users.
Offline Reading Support
The all-new Bible Pronto app allows you to enjoy offline reading. So, you don't have to connect with data or Wi-Fi to access its features. It is one of the few bible apps that support 100% offline reading. You can quickly access different selections including book, chapter and verse. Switching between the various versions is just a tap away. You can download the multiple bible versions and reading plans to enjoy offline reading.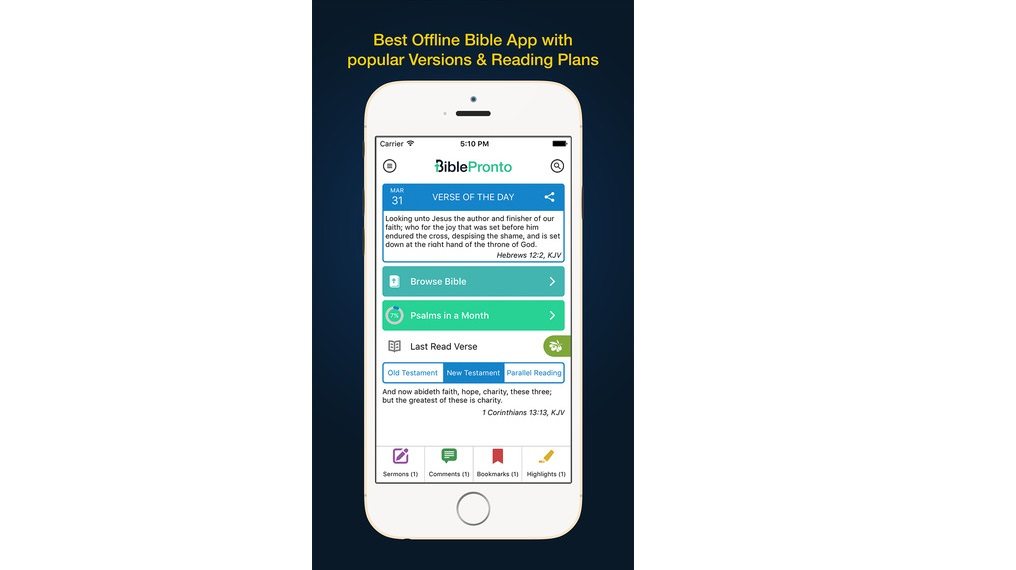 Enhanced Reading Experience
The Bible Pronto for iOS and Android has been designed to offer you enhanced reading experience. It provides you a better way to read, turn pages and even allows you to read two versions at the same time with intuitive parallel reading mode. You can customize and improve the readability.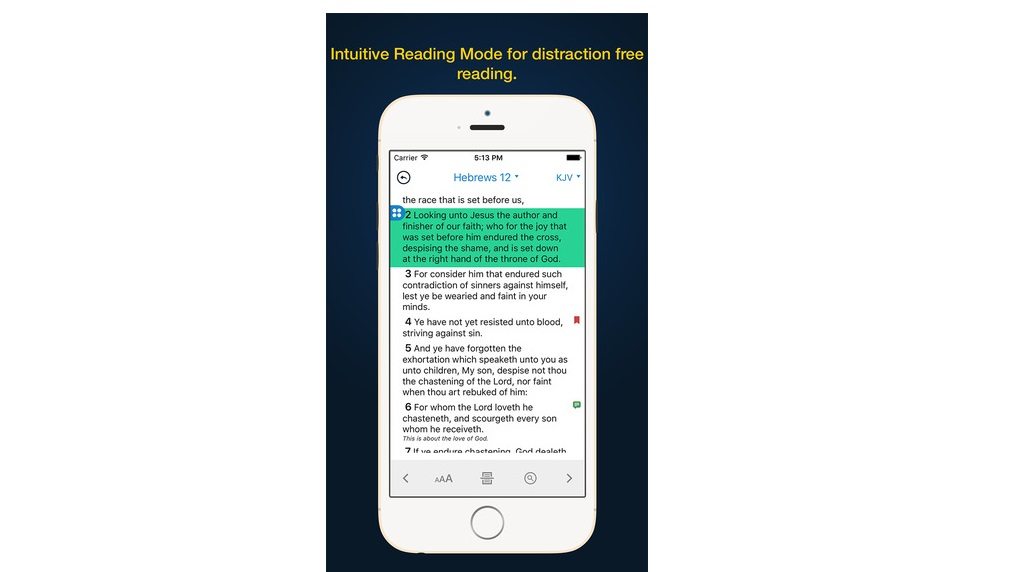 Daily Inspiration & Reading Plans
Bible Pronto app allows you to practice your faith in a more thoughtful way. It lets you enjoy the daily word of God by displaying inspirational Verse of the Day. With this app, you will enjoy all important verses, daily inspirational quotes and study Bible in the most comfortable way. The app will assist you in your daily Christian life as you can read Holy Scripture at your own pace and time. You can access Holy Bible, KJV and NIV versions effortlessly. It offers multiple reading plans to keep up with your daily devotionals.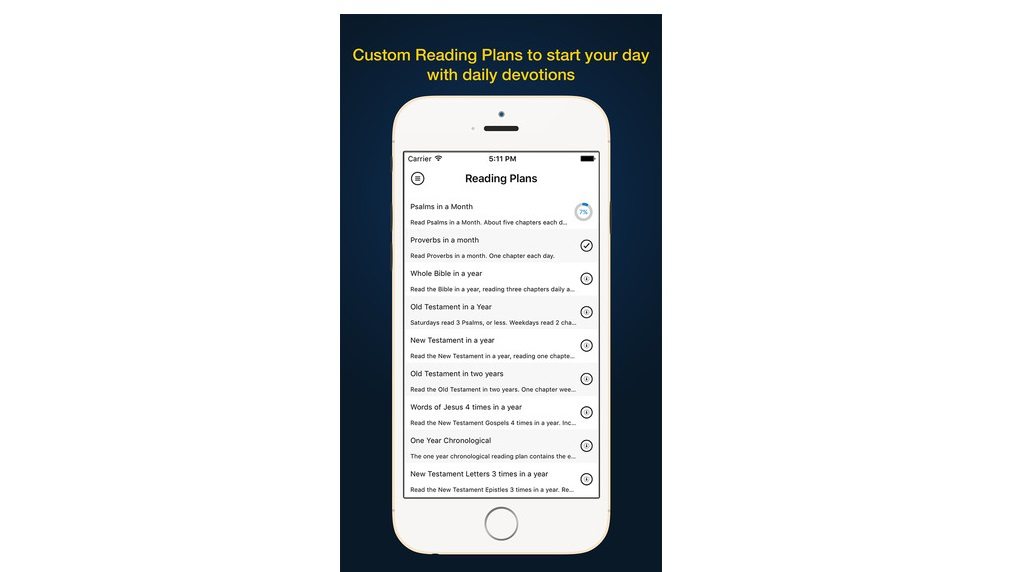 Personalize Your Reading
The app has been designed with the purpose of offering you the best reading experience. It allows you to quickly adjust font size while reading. The app lets you change the size of the text as well as change the font. You can bookmark your favorite verses to easily find them with a single tap. Bible Pronto app offers you a complete range of flexibility in reading with allowing you highlight important versus with multiple highlight colors; managing Sermons on different topics and more. You can add notes, comments, bookmarks, highlights and more with just one tap.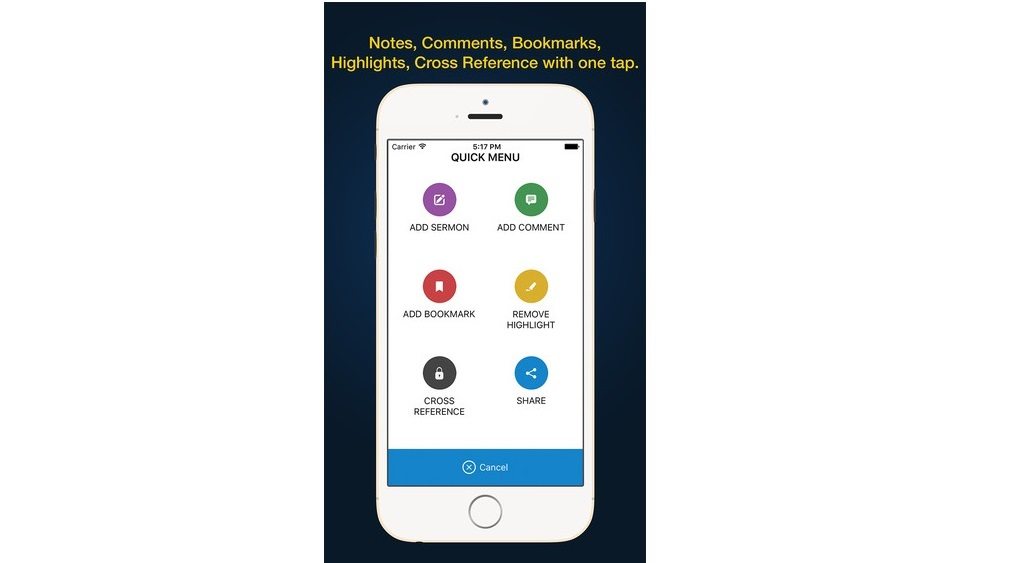 Multiple Versions
An amazing feature of this offline bible app is that it allows you to download multiple bible versions and reading plans. Also, you can read even two bible versions at the same time. The intuitive parallel reading mode allows you to comfortably read multiple versions. With Bible Pronto, you can read scriptures from anywhere and at any time. It offers many popular versions of the Holy Bible including KJV and NIV. You are free to download many translations in various languages like English, Spanish, German, Chinese, Hindi, Russian, Italian and the list goes on. You can get a list of all the bible versions currently supported on Bible Pronto http://biblepronto.com/versions/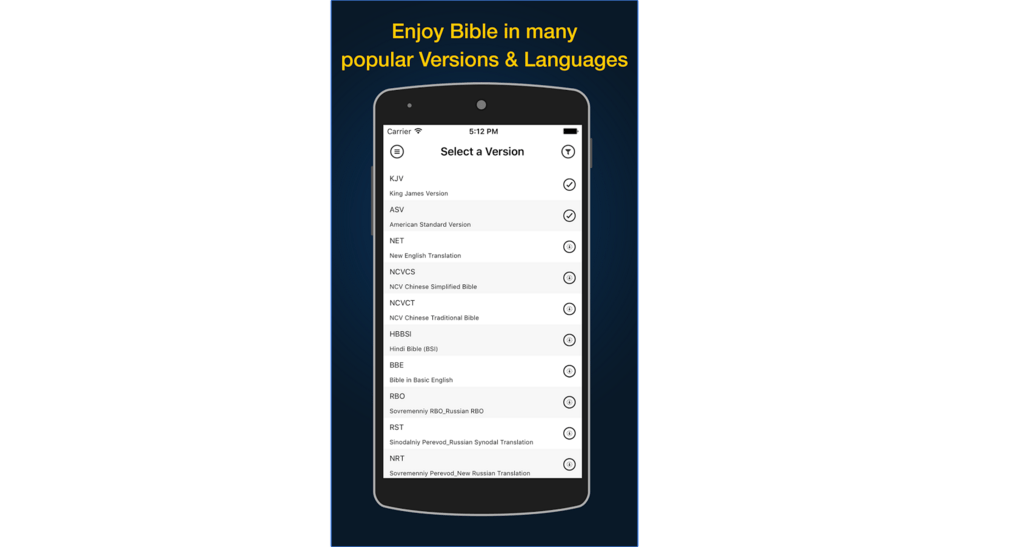 Cloud Backup
Bible Pronto app allows you to keep your preferences, comments, highlights and more safe in the cloud. The app comes with cloud backup support and you need not to worry about losing out your bookmarks or preferences at any time. Just one tap and your data will be backed up and restored. The app also offers you dark and light theme to suit your reading needs. The light theme comes useful when you are lying in bed at night and want to read the bible. You can easily read without any stress on your eyes.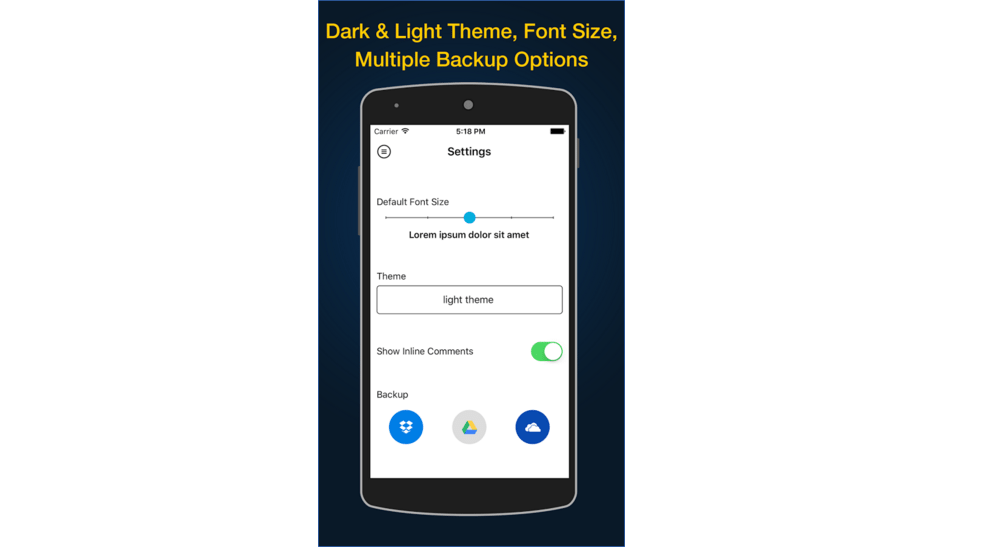 Some useful insights about Bible Pronto:
Cost: Free
Ratings: 4.5 out of 5 stars
Publisher: CouncilSoft, Inc.
Requires Android: 4.0.3 and up
Requires iOS: 7.0 or later
Download it for iOS
Download it for Android
Wrapping Up
When you are on the lookout for the best offline bible app, there's no better choice than Bible Pronto. This free to use app comes with a beautiful minimalist interface. It offers a comprehensive range of features from daily inspiration quotes to offline reading to customizing fonts and lots more. It is an ideal application to enjoy the daily word of God.
You can download it today from iTunes or Google Play Store for free and let us know how you feel about it in the comments.