Facebook has come up with a new standalone app for exchanging pictures with friends and the app is called as Moments. Most of the times, it happens that our pictures are taken by our friends and it gets hard to get the photos from your friends. Also, even when you get them from your friends, it's difficult to keep them organized on your phone. Facebook has launched Moments app to simplify exchanging pictures with friends.
The new app, Moments, syncs to your camera roll and uses facial recognition and location to group pictures so that you can share them with right friends. You can sync with your friends' and they can sync with yours, thus everyone has each other's pictures. Facial recognition is the same technology that powers tag suggestions on Facebook. Though this app can be used in many cases but most notably, it comes very handy when you and your group of friends do something together or may be attending weddings or something like that. When a group of people are snapping pictures, all pictures can be found at one place and everyone can grab photos whenever they want.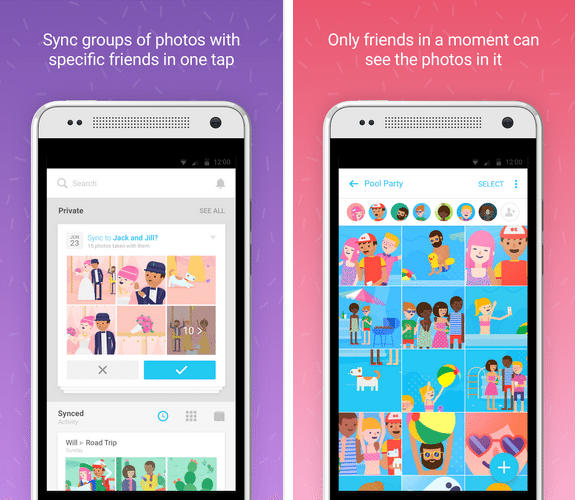 Moments app works by scanning your phone's gallery and then it finds faces of your Facebook friends. You can then share pictures privately. The pictures are saved to a private album where you and recipient can contribute images to. When the app recognizes more than one face, it will offer you to let it share to the group.
This stand alone app allows you to share photos with friends and get pictures of themselves. The app also allows users to create groups to sync photos with friends. The app has been launched for users of Apple and Android handsets in the United States, and it will soon be rolled out to other countries. You can download iOS and Android apps.
Are you impressed with the concept of Moments app? Let us know your thoughts in the comments!
If you like our content, please consider sharing, leaving a comment or subscribing to our RSS feed to have future posts delivered to your feed reader.

Please follow us on twitter @CodeRewind and like us on facebook