Facebook M, A Digital Assistant
Facebook has launched its digital assistant called M for US users of its Messenger application. The effort has been made with the purpose of revamping efforts in the field of artificial intelligence. The company is launching M to the masses. Originally, it was conceived as a bot that users would chat with, M now offers a set of suggestions to help with the conversations. Facebook M is an artificial-intelligence powered assistant.
Machine Learning
M uses machine learning to figure out when it should jump into a conversation by reading the chats. This includes the ability to pop into conversations and offers features that make it more useful than ever. It helps users to get access to advanced features as well. This useful feature makes Messenger different from its rival apps. It may also help to keep the users on Facebook's app instead of using other apps like WeChat, Line etc. Facebook M is your helpful assistant in Messenger and is powered by artificial intelligence.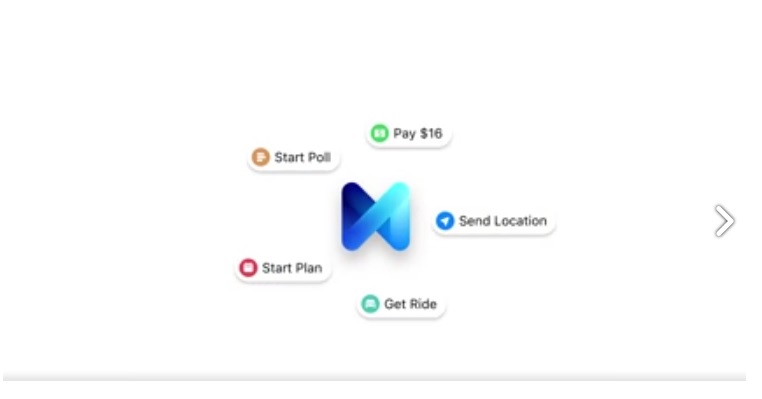 Efficient Recognition
It deploys machine learning techniques to get things done and also to recognize when you could need any assistance. Combined with Messenger, M can prove to be a very handy tool to do a lot of stuff without ever having to leave messenger. Facebook M is an AI assistant, much like any other proactive assistant currently available.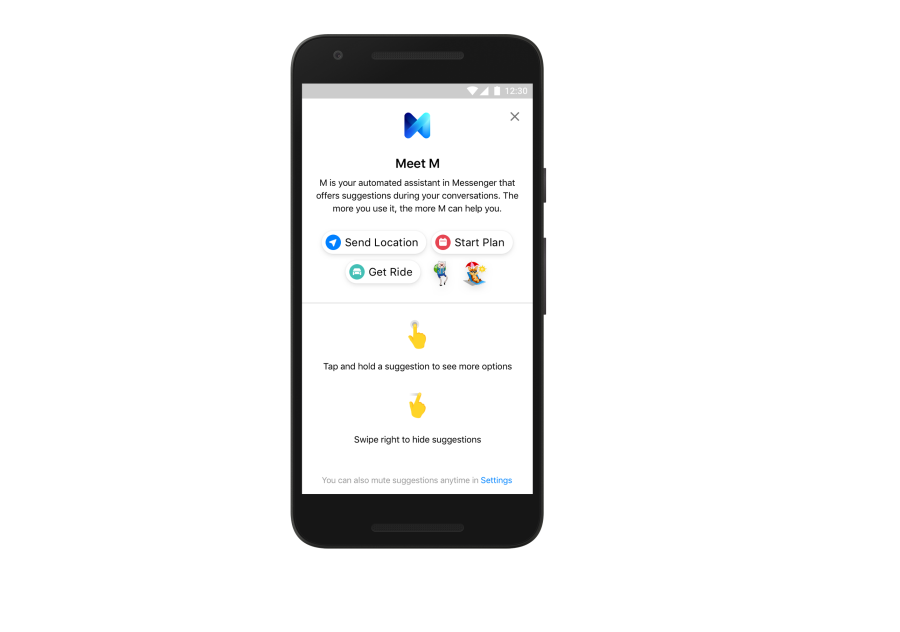 Various ways in which assistant can help you out:
Paying or Requesting Money
Facebook M recognizes when people are discussing payments and gives them the option to send or request money. This option can prove to be very useful for sending or requesting money quickly.
Sharing your Location
Facebook M also suggests you to share your location during a conversation.
Sending Stickers
M also allows you to share fun stickers for your day to day interactions. These range from Thank You to Bye-Bye and more.
Getting a Ride
When you are talking about going somewhere, the app suggests you to Get a Ride and share an option of Uber or Lyft.
Making Plans
When you talk about get together in your conversation, M recognizes it and helps you with coordinating a plan as well.
Starting a Poll
This option works in group conversations only. It also lets you set a poll topic and vote in conversations.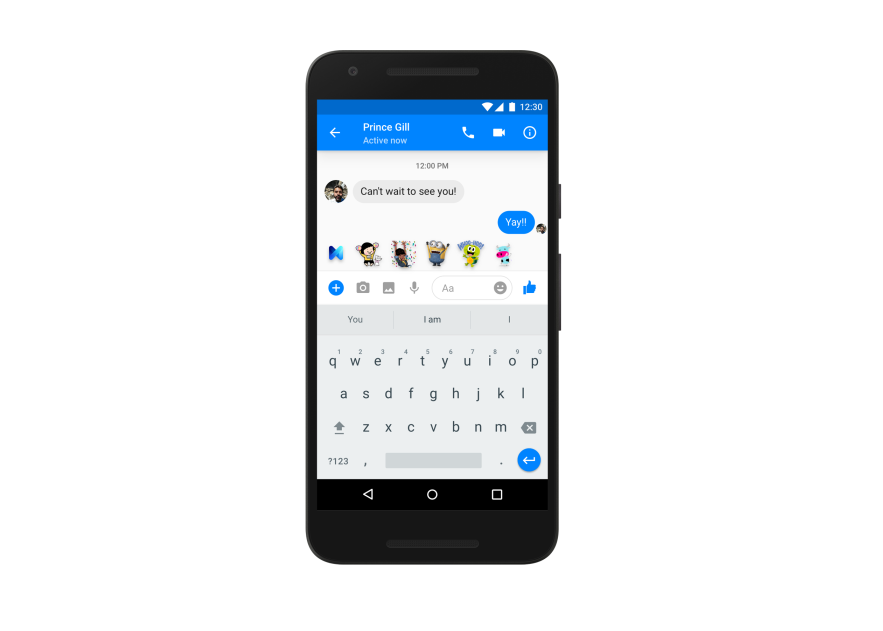 Facebook also said that it is upgrading the messenger experience to make it easier to use. Facebook has currently made it available for Android and iOS users in the US. The global roll out is expected soon.If you don't want M assistance, you can easily mute it under Settings.
Are you excited about using Facebook M? Do you like its features? Share your views with us in the comments.