Intro to Hound
SoundHound, the company best known for its music recognition app, has released Hound digital assistant. The app is available for free on Android and iOS. The company claims unprecedented speed for users who are tired of typing out queries on their smartphones. Some examples include searching for restaurants on Yelp. It integrates with services like Uber and Yelp to offer a truly cross-platform assistant experience. It directly competes with other virtual assistants like Siri, Google Now etc.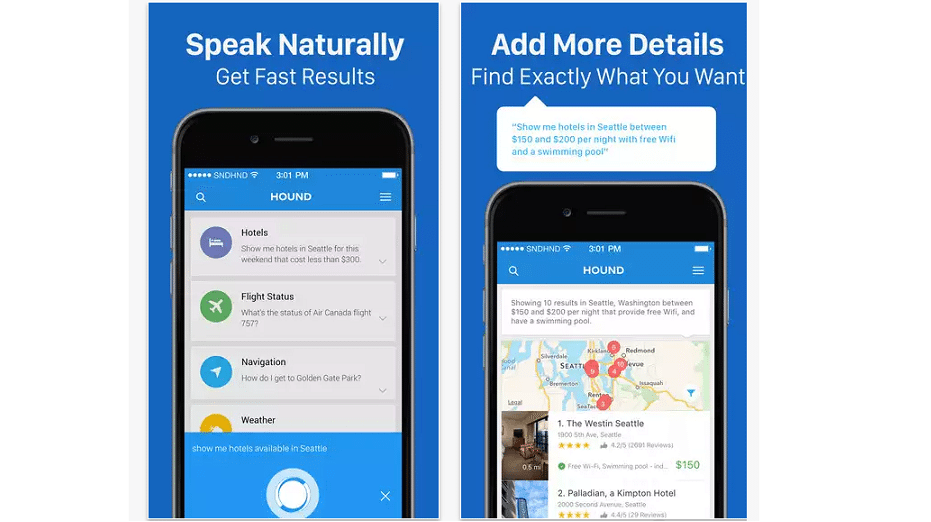 Using Hound
The working of the app is straightforward. You just need to open the app and either tap the microphone or just say, "OK Hound." Now, talk naturally. It tells you about basic information like weather forecasts, nearby businesses, and more. In addition, it also tells you how far the nearby Uber is, calculate a mortgage for you etc.
The answers are prompt and quick. The app utilizes SoundHound's music search technology to help you recognize song playing around you. The app works with about hundred other services like Expedia, AccuWeather, Yelp, Uber, and FlightStats and many more tasks.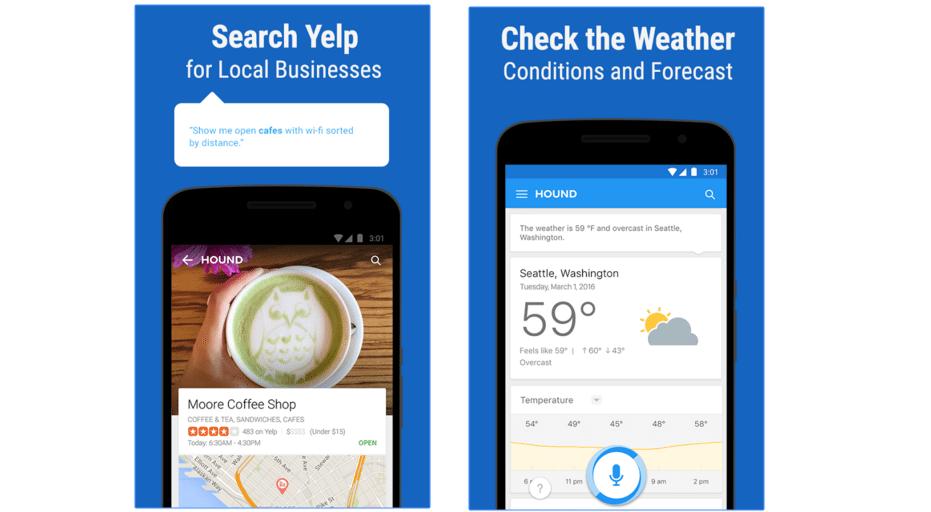 Features
One of the amazing features of this virtual assistant app is the ability to handle very specific searches. For example, you can drill down your restaurant searches by every single filter. Also, you can follow up your commands with more questions and it will remember what you were talking about and answer according to that. The feature that you can directly call an Uber for you is another plus.
The only downside is that it doesn't ship with devices by default and thus, can't be used without being opened first.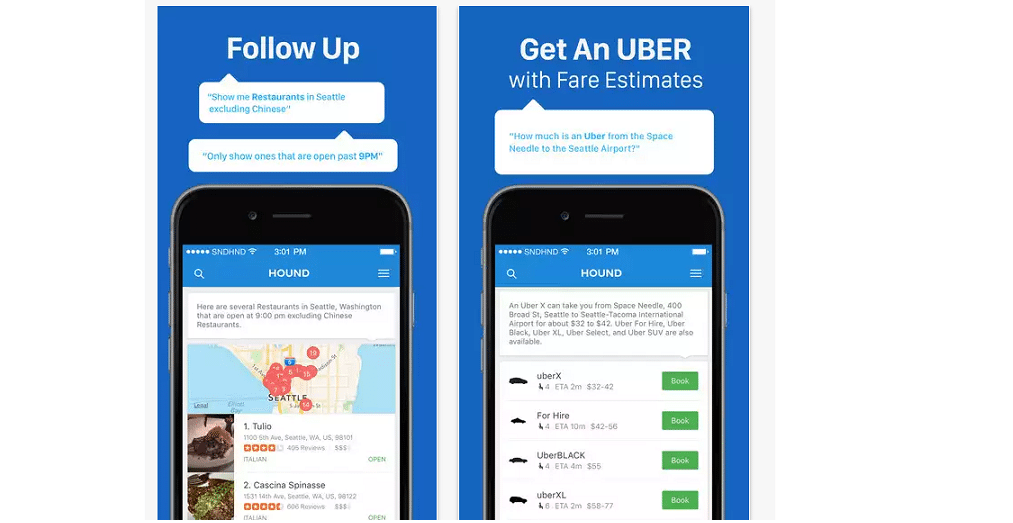 Some useful insights about Hound:
Cost: Free
Publisher: SoundHound
Ratings: 4.5 out of 5 stars
Requires iOS: 8.0 or later
Compatible with: iPhone, iPad, and iPod touch
Requires Android: Varies with device
Download it for Android
Download it for iOS
Do you use virtual assistant in your smartphone? Do you like features of Hound? Share your views with us in the comments.