Amazon Echo Show: Smart Speaker
The global electronics giant, Amazon, has unveiled its latest smart speaker with a touchscreen. The new device is called Echo Show and comes with the ability of making video calls. Amazon Echo Show starts shipping from June 28 and is already available for pre-order in the US. The speaker comes with a price tag of $229.99. The new interesting feature is the touchscreen. So, here we take a look at its features.
Touchscreen Display
Amazon Echo Show features a 7-inch touchscreen display and enables customers to work on a number of things such as making video and voice calls. It has affront-facing 5MP camera. The built-in display adds plenty of new functionalities. The screen gives you information about Alexa queries as well such as displaying complete weather reports, recipe steps and lots more. The display can also be used to play videos like news briefing, Amazon Video, YouTube videos and more.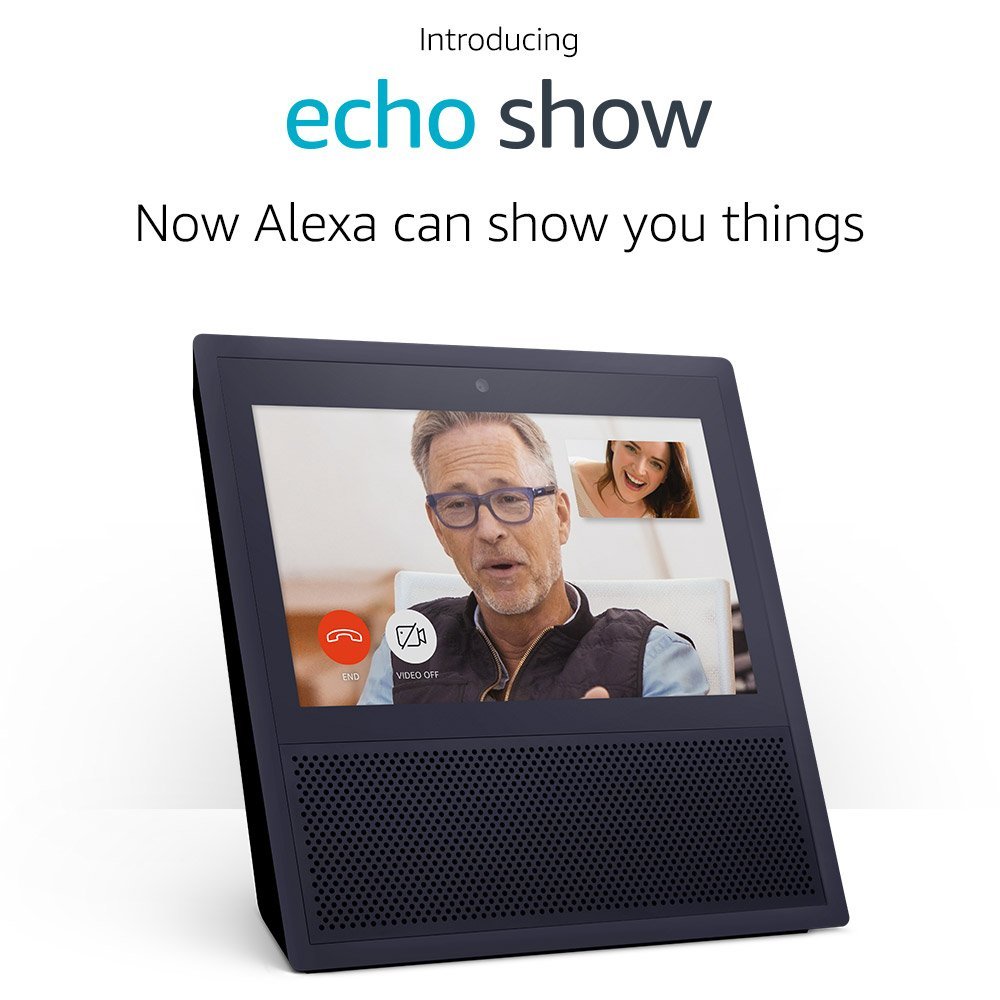 Video and Voice Calls
The most attractive feature of Amazon Echo Show is to access video and voice calls. With Show, you can make or receive calls if they have the Alexa app. Amazon is also unveiling a new features called Drop In which allows designated friends and family members to make calls at any time. Then, the receiver gets a 10-second window to reject a Drop In call or switch it to audio-only.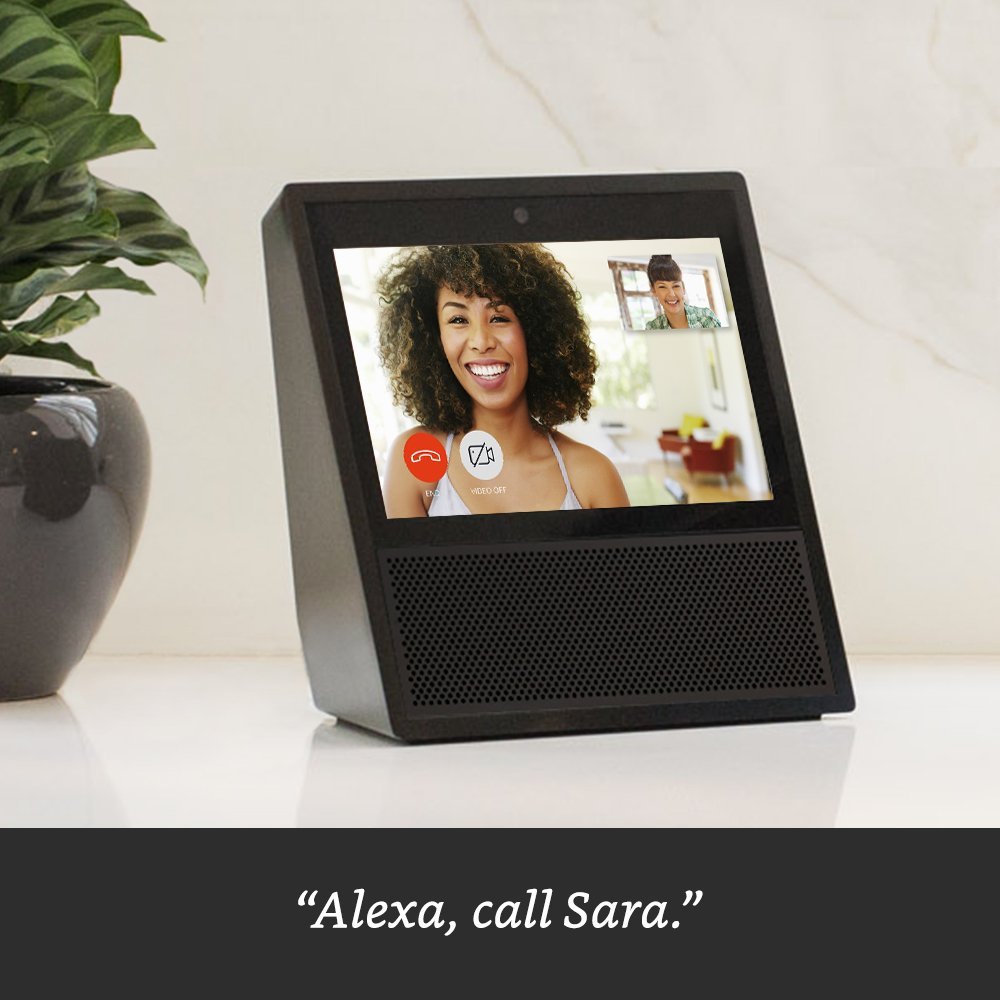 Specifications
In terms of dimensions, Echo Show measures 7.4 x 7.4 x 3.5 inches and is powered by an Intel Atom X5-Z8350 processor. It includes dual 2-inch speakers by Dolby and dual-band Wi-Fi 802.11 a/b/g/n for wireless connectivity. Echo Show has eight microphones and also features a pair of two-inch speakers.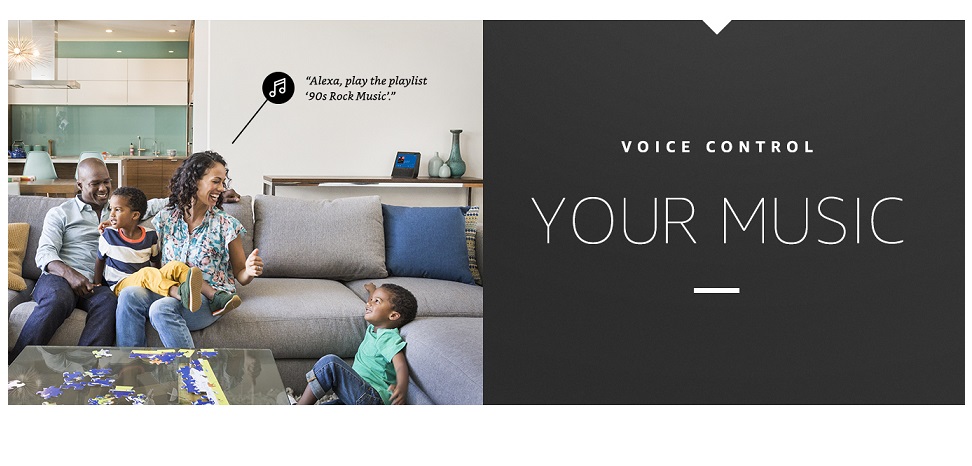 Stream Music
It is the second Alexa-enabled device with a camera as Amazon has announced the invite-only Echo Look just a couple of weeks ago. Just like other Alexa-enabled devices, Echo Show owners can stream music through Amazon's own music service in addition to Spotify, Pandora, TuneIn Radio and more.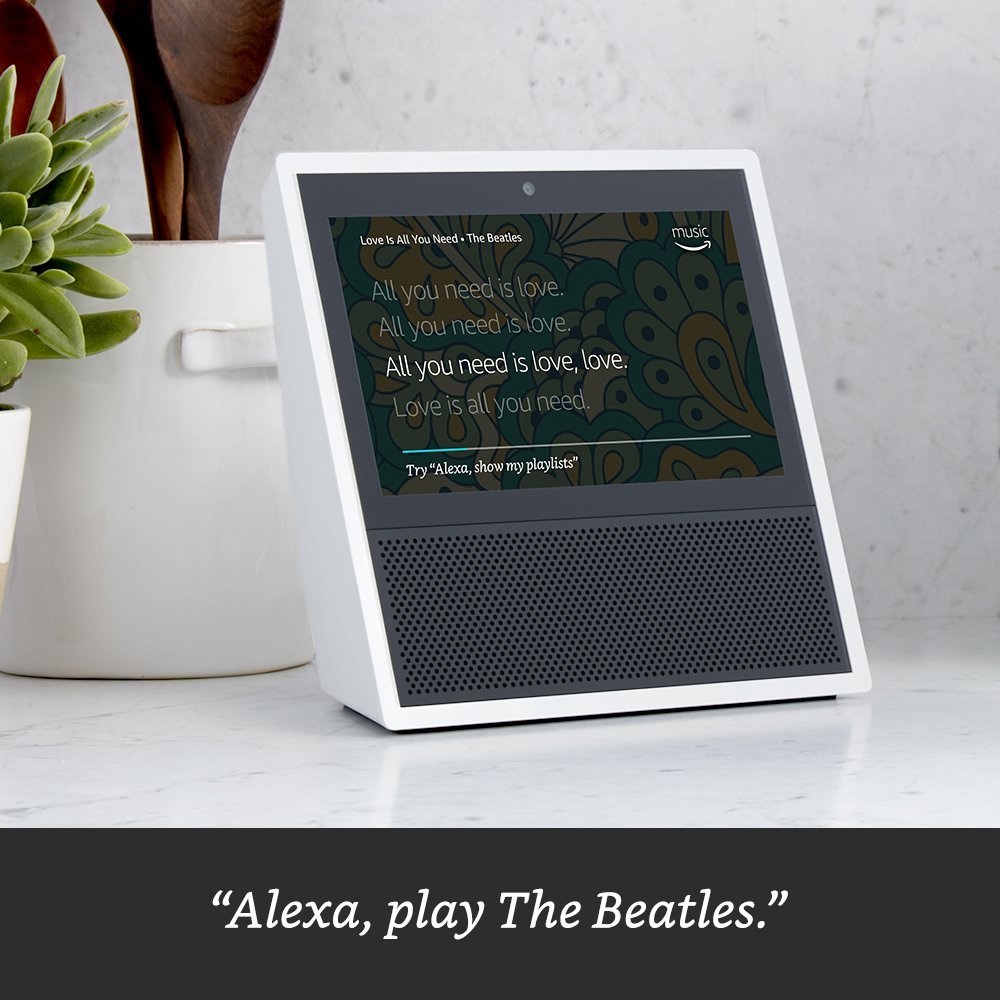 The new device by Amazon is the company's fourth major Echo-branded model. The market for voice-enabled smart speakers is growing quite rapidly and Amazon has always been dominating the sector. Amazon also announced Alexa Calling & Messaging service, which uses all Echo devices and Alexa apps to make calls, texts and video chats. Echo Show is also helping Amazon to expand its reach with its special features.
Pre-order it from Amazon
What are your views about Amazon Echo Show? Let us know your views in the comments section below.