Eufy Genie – Alexa Powered Speaker
In addition to own Amazon's own products built with Alexa, others are also integrating it into their devices such as Eufy Genie. Though there are not too many till date but yes, we expect Alexa to be built into speakers in the near future. Eufy Genie has an Alexa built-in and is not made by Amazon. Here, it is a great deal to grab as Amazon is offering it for just $29.70. It usually retails for $59.99 and this 50% discount is pretty decent. In fact, it is much cheaper than Amazon Echo Dot that retails for $44.99 and has similar range of features. Let's check out its features:
Control Devices
Anker is a name associated with mobile charging and Eufy Genie is their first Alexa-powered smart speaker. With Eufy Genie, you can control smart home products, play music, pair with Amazon Alexa app and its thousands of skills. In addition, you can also set calendars, check weather and answer questions as well. You can also use Genie to control all Alexa-compatible Eufy smart products in addition to other brands that work with Alexa.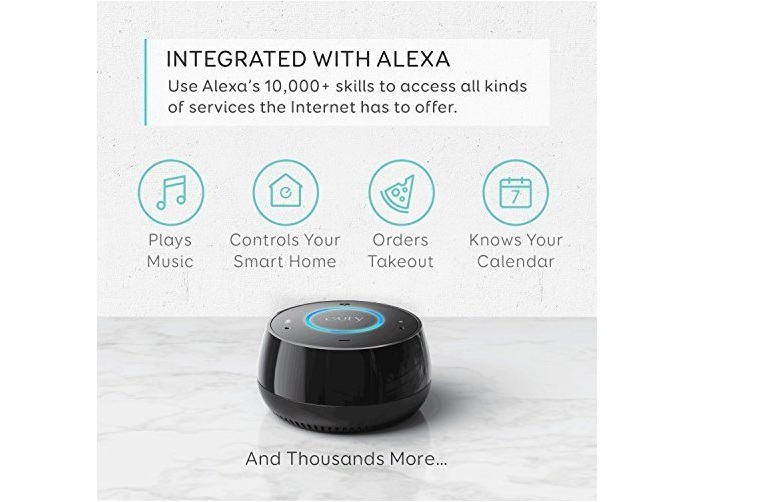 Powerful Sound
This smart speaker uses HiFi-grade material to deliver strong bass and double the volume as Amazon's Echo Dot. The built-in 2W speaker delivers dynamic audio and room-filling sound. Thus, you can enjoy your favorite playlists from streaming services such as TuneIn, Pandora, Amazon Music and more. The DSP delivers dynamic audio and punchy bass. Also, it utilizes echo cancellation to hear your voice clearly even when you are in loud music playback environment.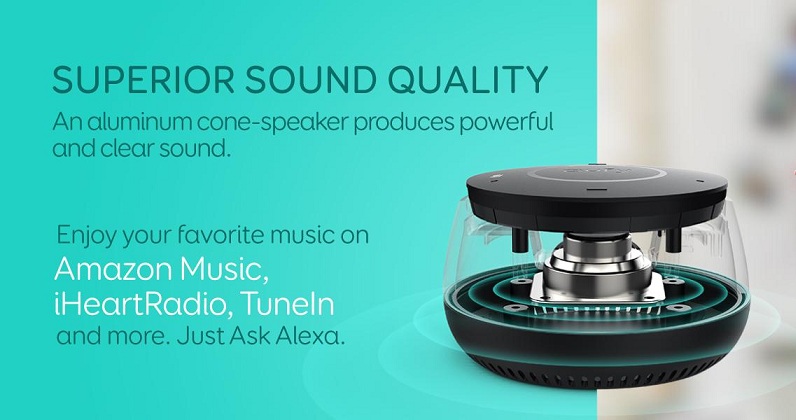 Great Deal
So for just $30, you get Eufy Genie, AC power adapter, AUX cable, manual and worry-free 12-month warranty and lifetime technical support. For new customers, Amazon is also offering a free three-month subscription to its Music Unlimited streaming service with purchase.
If you are also interested in purchasing this smart speaker, it is the best deal to grab. Get it now!