Crash of Cars – a Multiplayer Racing Game
Crash of Cars is the latest multiplayer racing game in the lineup of slither.io, agar.io and other .io games. It is developed by Not Doppler and is a super polished game. This elegant game is available for free download at Android and iOS store with no obtrusive ads. It is selected as our game of the week. Let's have a look at its features:
Destroy Players
The purpose is to zoom around one of the four maps and collect as many crowns as possible. The more crowns you collect, the better your hourly leaderboard rankings become. You are also likely to get more coins from free gifts and watching videos. You are driving around an arena that is filled with weapons and crowns. Crash of Cars helps you to skip the line and jump right into the action.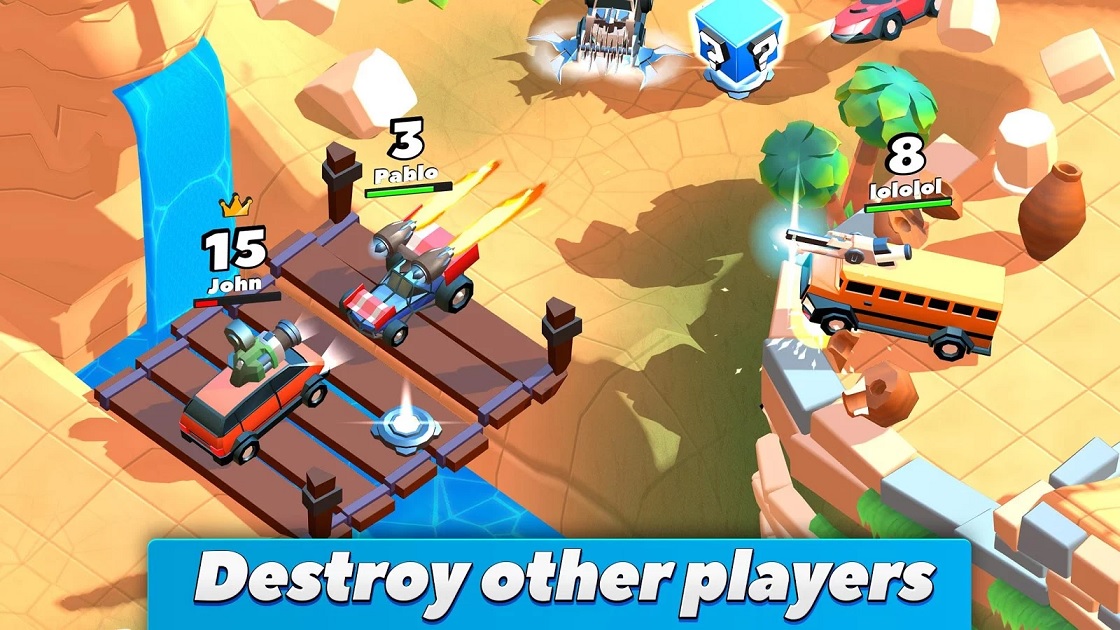 Crowns
The game has a simple goal. You work to collect as many crowns as possible before getting destroyed. The appealing and addictive part of Crash of Cars is the method for capturing crowns. It is quite a lot like Slither.io. There are a few single crowns that generate randomly within the map and the better plan of action is to kick off other players in your map world. The more vehicles you destroy, the more crowns you earn.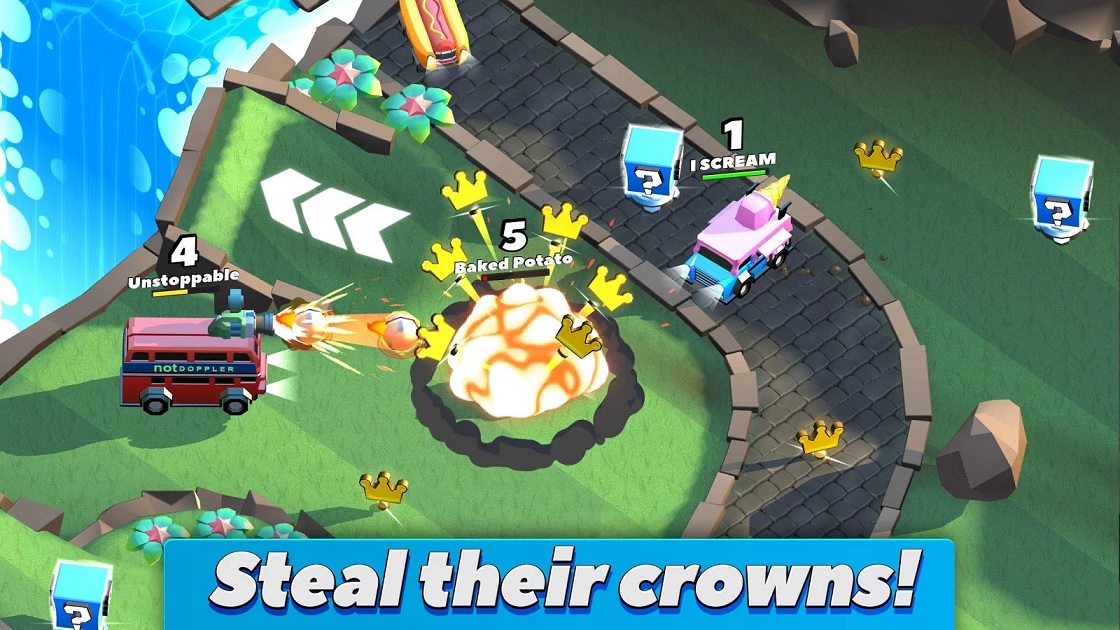 Intuitive Controls
The game offers simple and intuitive controls. These are theoretically easy. Just press the left side of screen to turn left, press the right side of the screen to turn right. When you tap the item button, it actives a displayed item. When you download this free, you are sure to enjoy the practical simplicity of the controls. You are going to spend these coins on purchase of new cars. So, the better you play, the more vehicles you get to choose from.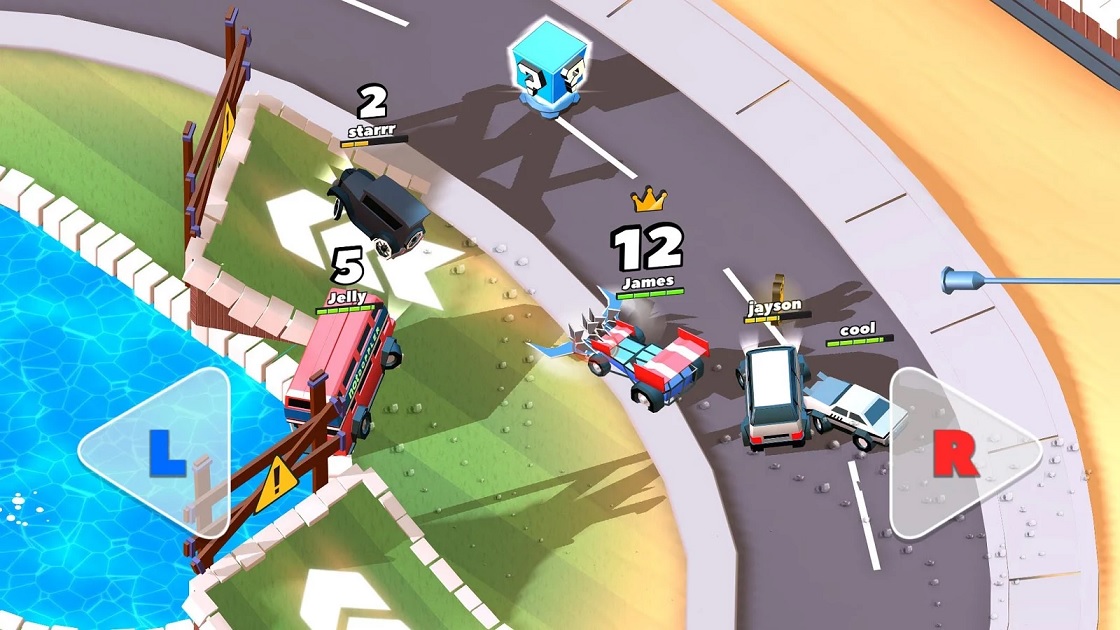 Unlock New Cars
An addictive game, Crash of Cars offers you many moments of madness. You start to unlock faster cars and things get interesting. You will find yourself getting immersed in the gameplay. Crash of cars is an impressive smooth running game with amazing 3D graphics. Also, the choice of vehicles is pretty awesome.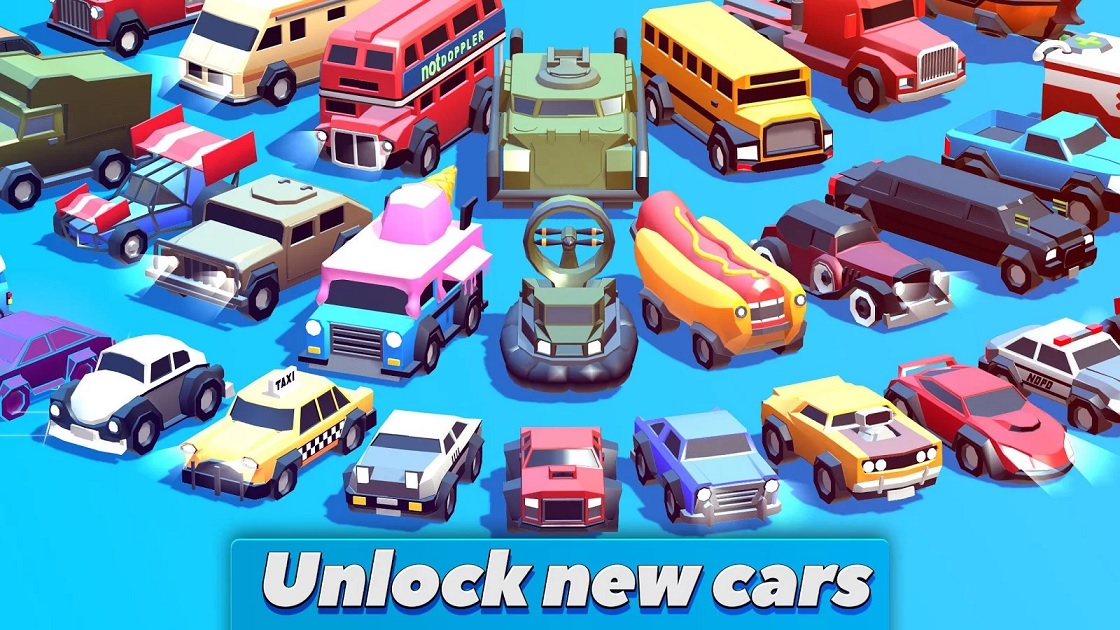 Play with friends
The biggest attraction of the game is the social aspect where compete against strangers and friends. One impressive feature of this multi-player game is the ability to take on your friends directly. You have got no control over the speed of the car. When there's a weapon, a button pops up. Tap on that and fire a volley of rockets, depending on what you have picked up. In addition to multi-player mode, single player mode is also available.
Some useful insights about Crash of Cars:
Cost: Free
Ratings: 4.5 out of 5 stars
Publisher: Not Doppler
Requires Android: 4.0.3 and up
Requires iOS: 8.0 or later
Download it for Android
Download it for iOS
Get it today and do let us know how you feel about it in the comments section below.