Samsung Gear 360 Camera
Samsung Electronics has launched a new gear 360 camera that can record in 4K. This 4K resolution-capable 360-degree camera now supports live streaming as well. Samsung has confirmed that the all-new Gear 360 is compatible with selection of third-party accessories and mounts. As the name suggests, it is capable of shooting videos and pictures in 360 degrees. The new design makes it easy to use as well. This handheld design of the gadget is a step forward in capturing 360 imagery.
Design
This mushroom-shaped camera has a spherical part extending into a built-in grip. It appears to be much easier for people to hold it. It has a standard tripod mount and a little rubber ring, wrapped around the bottom of the camera. This helps to keep it stable on a flat surface. It comes with a new design which makes it easier to capture the entire surroundings.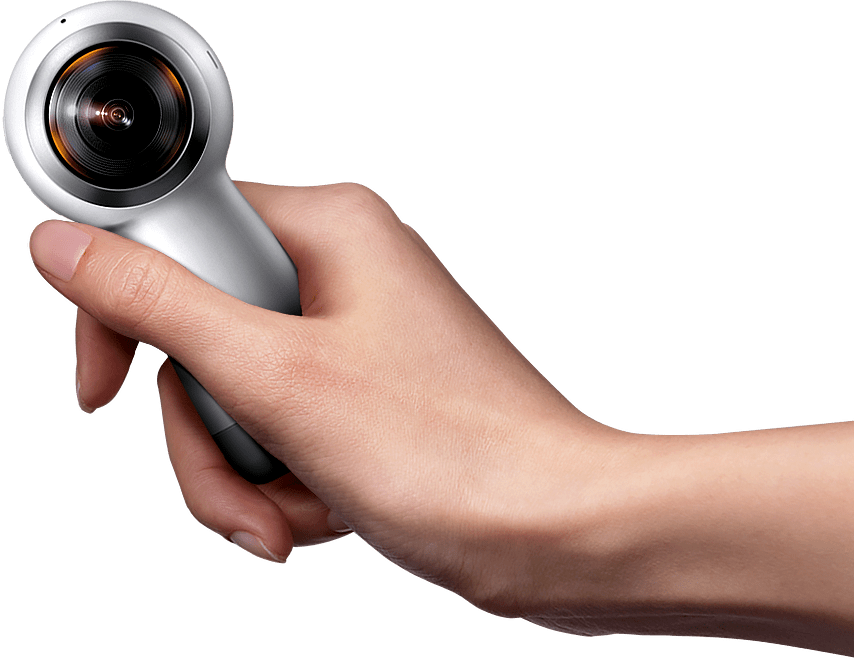 Live Streaming
Samsung Gear 360 camera is capable of capturing videos in true 4K, at a resolution of 4096 x 2160 pixels. As it does live streaming of videos, the live stream is sent wirelessly to a smartphone first. It is then uploaded as Live Broadcast to YouTube or Facebook. Samsung Gear 360 stores the content to a microSD card and can connect to Internet over Wi-Fi.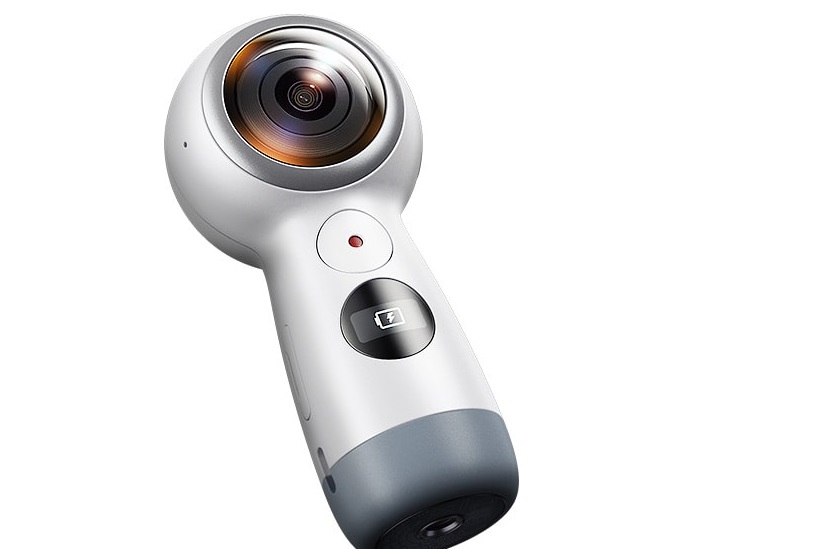 4K Recording
It offers 4K video recording feature and supports two 8.4-megapixel image sensors with bright lens with f/2.2 aperture on both dual fisheye lenses. So, the new Gear 360 will be synced with a compatible phone or computer to offer live broadcast. It also supports uploading directly to platforms like Facebook, Samsung VR, YouTube etc. It captures images and videos of the surroundings and then stitches them together to create a complete environment.
Compatibility
It is made to be compatible with various Samsung devices like Galaxy S8 and Galaxy S8+, Galaxy S7, Galaxy S7 Edge, Galaxy Note 5, Galaxy S6 Edge+, Galaxy S6, Galaxy S6 Edge, Galaxy A5 (2017), and Galaxy A7 (2017). Any iPhone running iOS 10 or later is also compatible. One can connect Samsung Gear 360 camera to Windows PCs and Macs as well.
Connectivity
As far as the connectivity options are concerned, it includes Wi-Fi 802.11 a/b/g/n/ac, Wi-Fi Direct, USB 2.0 and Bluetooth 4.1. It measures 100.6×46.3×45.1mm and weighs in at 130 grams.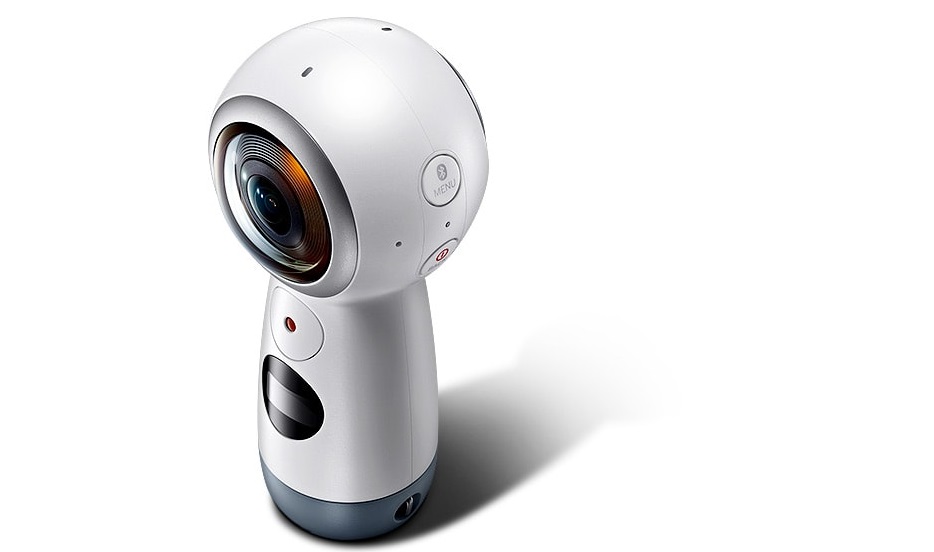 A quick look at specifications of Samsung Gear 360 Camera:
Specifications
Details
Dimensions
100.6×46.3×45.1 mm
Weight
130g
Video
Dual Lens: 4096×2048
Image
Dual Lens: 15MP
Audio
MP3, M4A, AAC, OGG
Camera
Two CMOS 8.4-megapixel
Battery
1,160mAh
Connectivity
Wi-Fi Direct
Bluetooth v4.1
USB 2.0 (Type-C)
What are your thoughts about Samsung Gear 360 Camera? Share with us in the comments section below.