Just like WhatsApp, users can now share their current location with friends and family via Facebook Messenger.
The live sharing feature is available for iOS and Android. It makes it simple for you to choose to share your location with your friends and family members. Let's check out the details about this new live location feature.
How to Use Live Location Feature on Facebook Messenger:
Tap and select the location icon at the top right corner of the Messenger box.
Now, you will see the Live Location feature displaying a map of your current location.
Click on the blue bar next to the map to share your location with friends and family.
That's it! Your current location will be shared.
Also, they can see your location via Live Location option and can also track you for the next 60 minutes.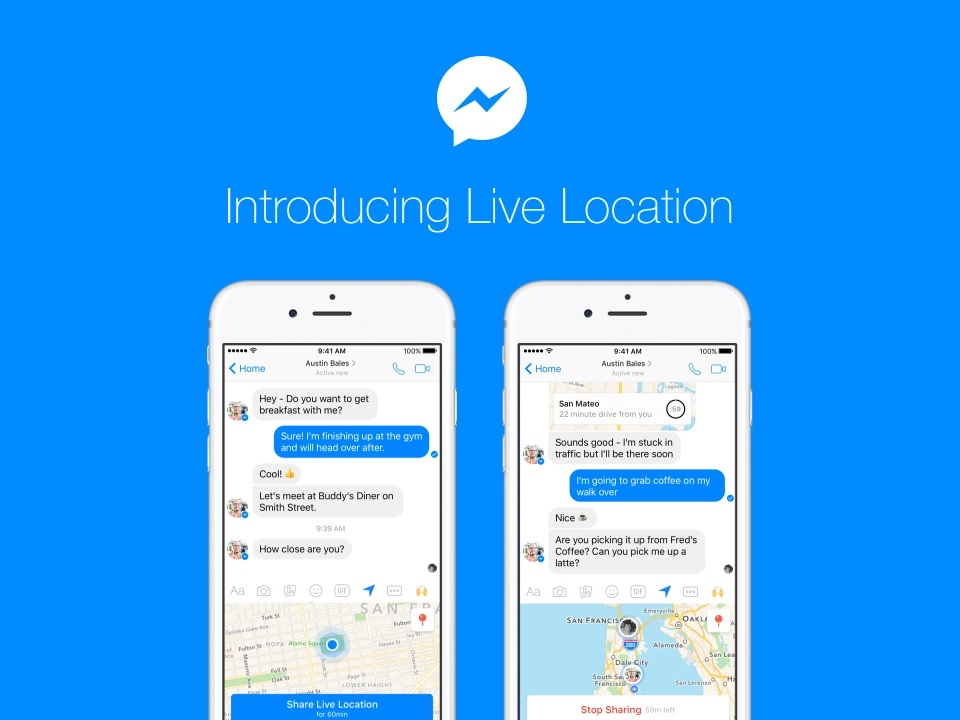 Stop Sharing Option
This Live Location Feature also shows your contact the travel distance or how much will it take for them to reach for your location. There's a small clock in the lower right hand corner that let them know how much longer they are sharing your location. You can stop sharing location at any time by just tapping the Stop Sharing option.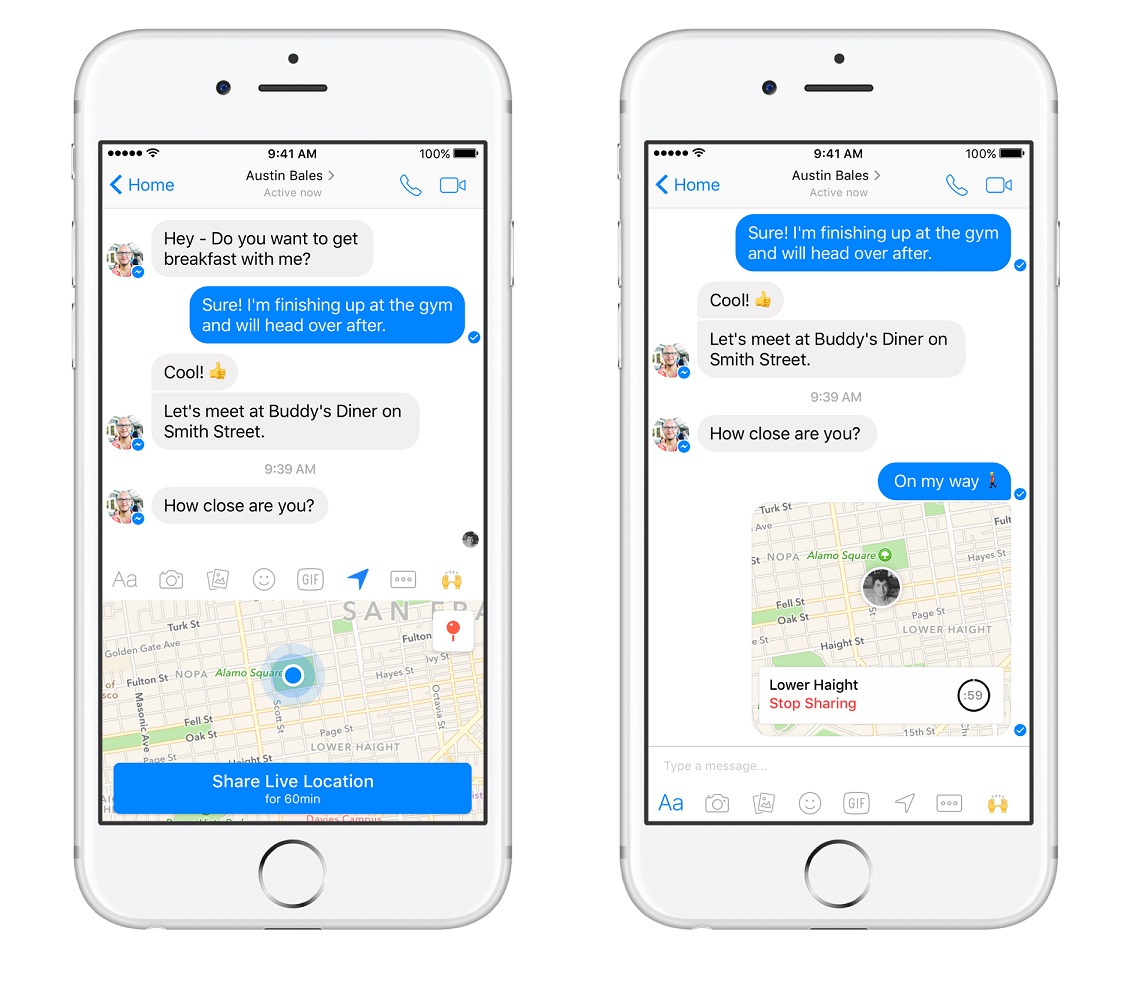 Ease of Use
The purpose is to let users share their locations with friends in real time and assist in meeting at specific places. It goes way forward than just simply looking at map and texting when to expect your arrival. The Live Location Feature is being launched globally across iOS and Android devices.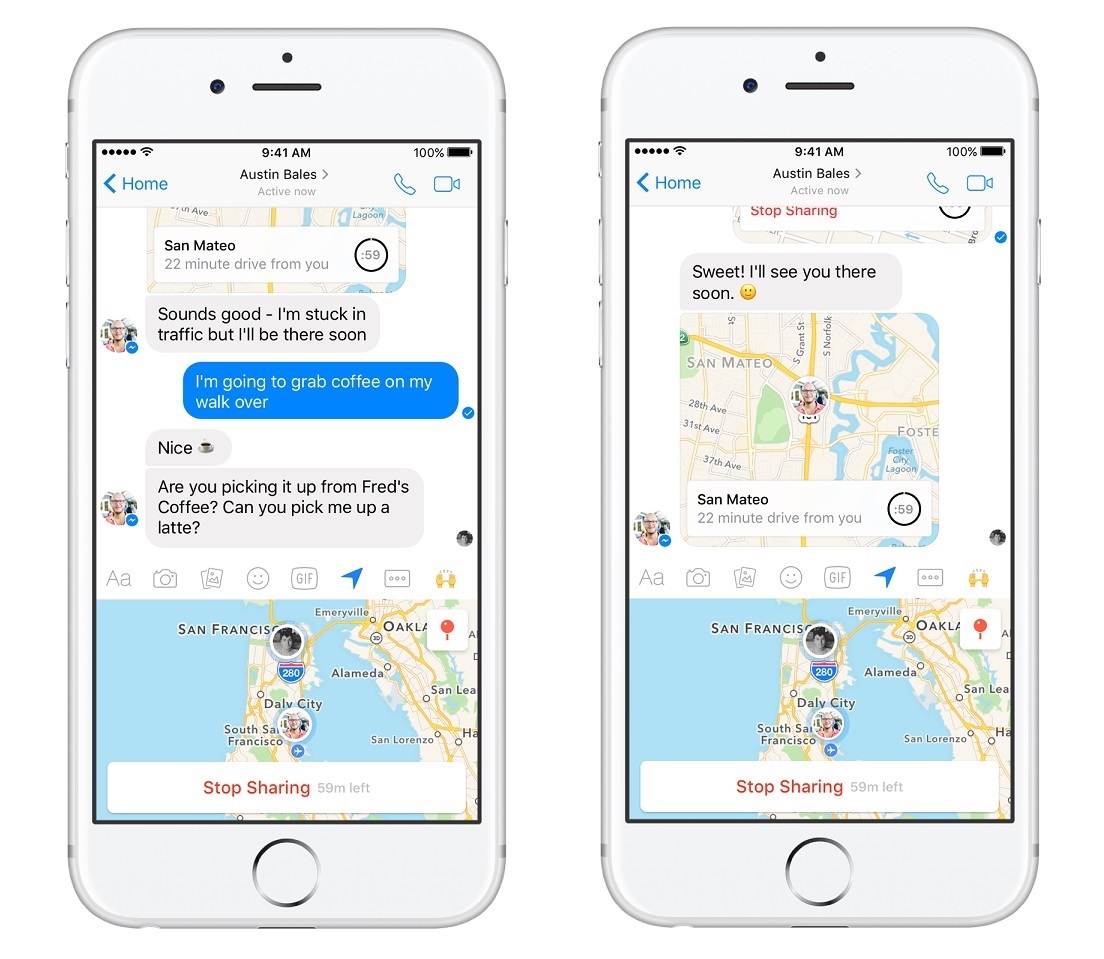 Facebook continues to add new and exciting features to its Messenger app. in addition to Live Location, it also recently rolled out Reactions and Mentions as well.
What are your thoughts about it? Do you find Live Location sharing feature useful? Let us know in the comments section below.