Unlock Windows 10 with Phone or Tablet
Samsung has unveiled an updated version of Samsung Flow for Windows 10 PCs and smartphones. This allowed users to unlock their PCs with Samsung smartphone but the features were only reserved for Samsung PCs. At that time, a lot of people were disappointed and now Samsung allows those exclusive features to work on any Windows 10 PC. This gives users the ability to unlock Windows 10 computer with use of their Samsung smartphone. It has been possible as the Flow app adds support for the Windows Hello feature of Windows 10.
How Samsung Flow Works?
Samsung Flow app allows you to link your Samsung phone with your Windows 10 PC. This allows for easy and quick transfer of files, access of hotspot and now the ability to authenticate login on the PC.In addition to the fingerprint support, Samsung is also adding the ability to sync smartphone notifications to your computer.Thus, the devices such as Galaxy S6, S7 and S8 can now be used to unlock Windows 10 PCs using fingerprint reader.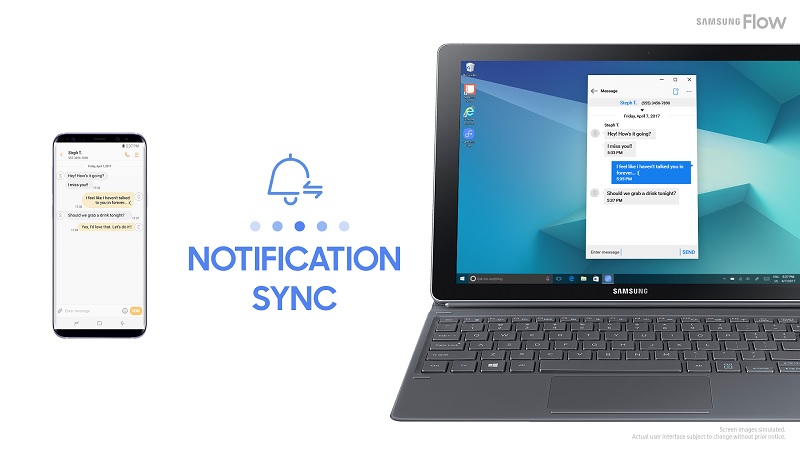 Ease of Use
The app works on similar lines as Apple's Continuity feature and lets users resume their browsing sessions from one device to another. It also allows for easy transfer of files between devices. Samsung Flow app utilizes Bluetooth to show the availability of the device and then uses either Wi-Fi or Bluetooth to communicate between the devices.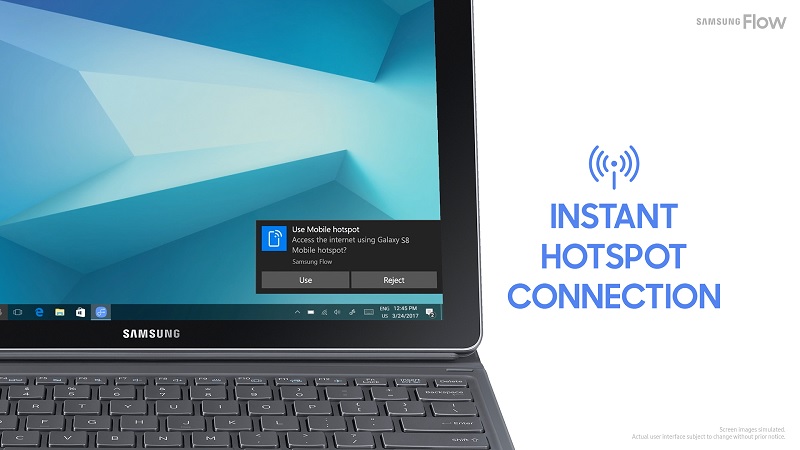 Some useful insights about Samsung Flow:
Cost: Free
Ratings: 3.5 out of 5 stars
Publisher: Samsung Electronics Co., Ltd.
Requires Android: Varies with device
Download it
Supported Devices
The supported Samsung devices include Galaxy S8+, Galaxy S8, Galaxy S7, Galaxy S7 Edge, Galaxy Note 5, Galaxy S6 Edge+, Galaxy S6 Edge, Galaxy S6 and Galaxy Tab S3. Samsung also adds that the Samsung phones running Android Marshmallow onwards will be compatible while tablets running android nougat onwards. Some of the tablets that will benefit from this feature include Galaxy TabPro S and Galaxy Book. It will also be supported by Galaxy Tab S3 running Nougat operating system.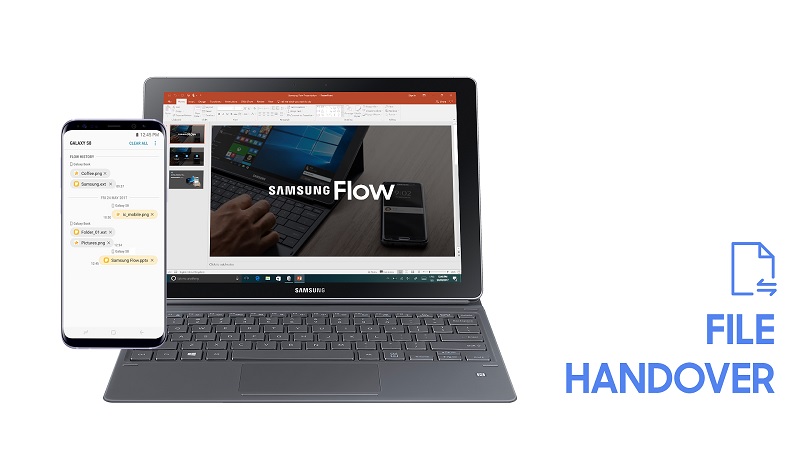 The devices that support Samsung Flow include:
Windows Tablet/PC: Windows 10 OS creators update or newer
Android Tablet: running Android Nougat or newer
Android Phone: running Android Marshmallow or newer
The latest Samsung Flow apps are now available and you only need a PC with the latest Windows 10 Creators Update to use these new features.
If you own Samsung smartphone or tablet, give this new feature a try out and let us know how you feel about it in the comments section below.