Hardway Comes with Innovative Concept
Digital Melody Games has come up with a new game for Android and iOS users. It is an endless road building game and is called as Hardway. As the name implies, it features a hard way to build the road. It is an arcade style game where you will find yourself getting immersed in the gameplay. Hardway is selected as our game of the week. Let's have a look at its features:
Intuitive Gameplay
Hardway game comes with a brand new gameplay. It involves endless road building with brand new mechanics. It involves connecting islands using roads and bridges in a fast arcade style. You also need to take care of the different obstacles on the way such as moving islands, lighthouses, monsters etc. This arcade style game is addictive and keeps you entertained for many hours.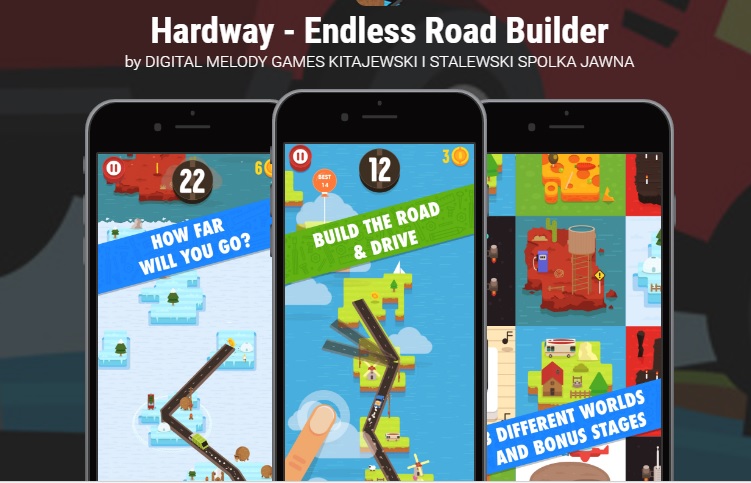 Eight Different Worlds
The game comes with eight different worlds and is a great fun. It also includes bonus stages, keeping you entertained for many hours. In this game, you work to connect islands via roads and bridges in a fast arcade style. The game revolves around a smart idea where you will be driving endlessly.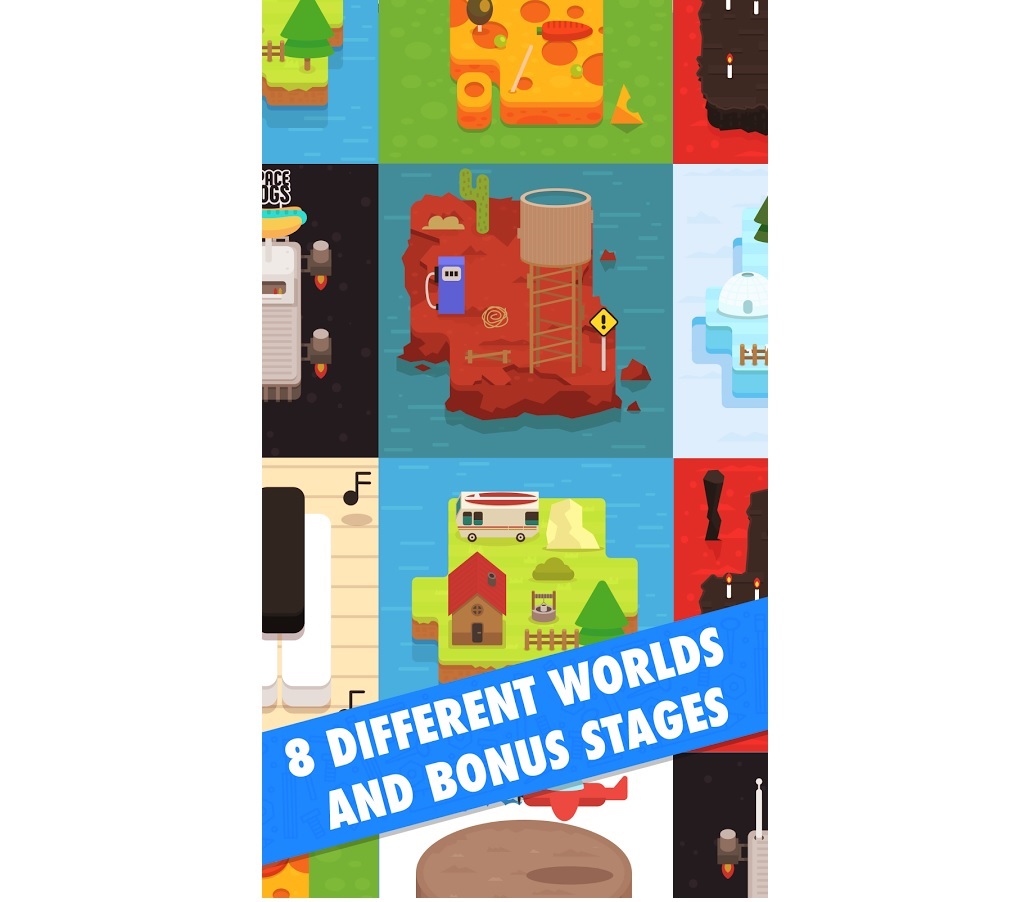 Car Challenges
It has 30 cars to unlock and the usual free-to-play daily gift and rewards scheme. The game includes lovely stamps for car challenges. The challenges are difficult and at the same time, are encouraging enough to keep you trying again and again. Hardway comes with appealing visuals and you are sure to love the graphics and overall interface. So, you will be building in space, across ocean or over lava, and will try to score as high as possible.
Some useful insights about Hardway:
Cost: Free
Ratings: 4.6 out of 5 stars
Publisher: Digital Melody
Requires Android: 4.0 and up
Requires iOS: 6.0 or later
Download it for Android
Download it for iOS
If you are looking to enjoy endless arcade style experience, Hardway deserves your try.
What are your thoughts about Hardway? Do you like this arcade style game? Let us know your views in the comments.