Logitech Rugged Combo Case
For Apple iPad Pro models, the only option for case was Smart Keyboard by Apple. But now, Logitech has introduced its rugged combo case for the new 9.7-inch iPad. It is designed to target teachers and students alike. It is an educational accessory made for the schools. The Rugged Combo Case includes both a case for the iPad as well as a detachable keyboard. When both of them are combined, they offer ultimate classroom solution for the various student needs. So, let's have a look at its features:
Durable and Sturdy
Rugged Combo Case protects the 9.7-inch iPad from high drops of up to six feet. It also includes a kickstand with mechanical hinges that make sure that the device remains sturdy at any angle. The case features soft polymer ribs that flex on impact. The frame is composed of a subtle polymer which protects the device from daily damage. This new rugged case guarantees the protection of iPad. It also has a portable screen.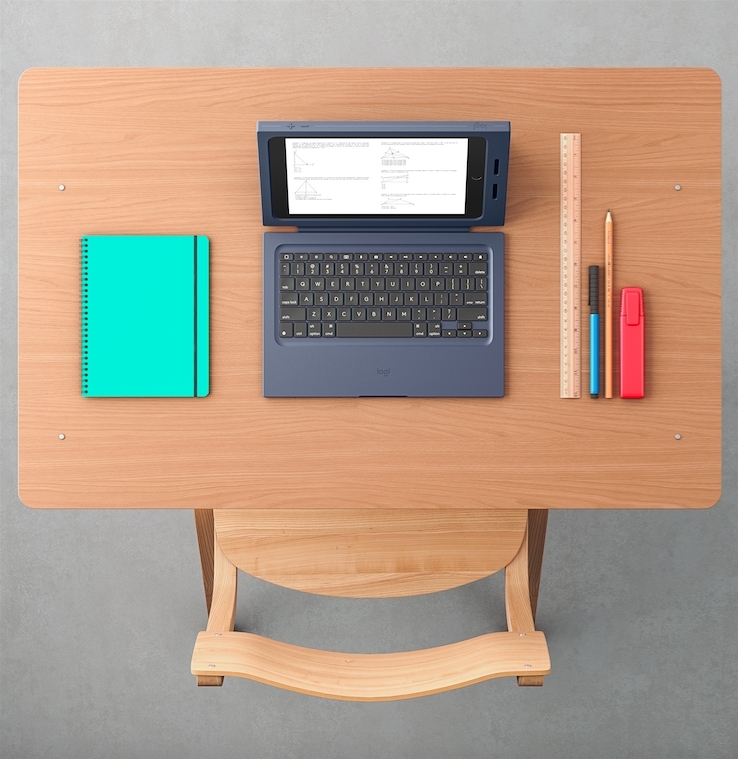 Easy Connection
The case model uses Logitech's proprietary connection that powers via device. It features a number of quick keys tailored to the iPad experience. The keyboard also physically connects to iPad using the proprietary connector of Logitech. This makes it secure solution for student testing and exams. It also sources power directly from iPad and thus, teachers and students don't need to charge the keyboard separately.
Designed For Students
As the combo offers drop protection as well as detachable front cover keyboard, so students can use it anywhere. They can use it in the classroom, in the lab or in the field. The stand is made of strong automatic hinges for free movement inside a 40-degree dimension. Also, the new accessories are designed after evaluating the popularity of newly-launched iPad among the students. Logitech has joined forces with Apple to develop the rugged combo. It also works to enhance the resistance power of the tablet.
As far as the availability is concerned, it will be available for purchase in schools and school districts in US and Canada.
Do you like this rugged combo case by Logitech? What are your views about it? Let us know in the comments.