Meet Bellabeat Leaf
When it comes to wearable activity trackers, there's no dearth of them in the market. But only few of those are specifically designed for women. Bellabeat Leaf is an example of such activity tracker that looks more like a stylish piece of jewelry than other trackers from Jawbone, Fitbit and more. Leaf comes with the ability to track steps taken, quality of sleep and more.
Let's have a close look at features of Bellabeat Leaf:
Design
Design is the most appealing factor of this wearable tracker. It's quite decorative and the designers have taken a strong direction on the look and feel of the device. It has been designed from a female perspective and craftsmanship is wonderfully executed. It is both charming and elegant. The front of the Leaf is branded with a metal piece with an activation button. Bellabeat Leaf adds something fresh to the wearable market.
For Women
The Leaf can be worn in a number of different ways. You can have it as a bracelet or can use as a necklace. You can clip it to a piece of clothing such as jeans or t-shirt. There's no charger as it runs on a coin-cell battery that lasts around 4 months. The Leaf is versatile and equally beautiful. It has been designed with a thoughtful concept especially for women looking for a more personal health tracker.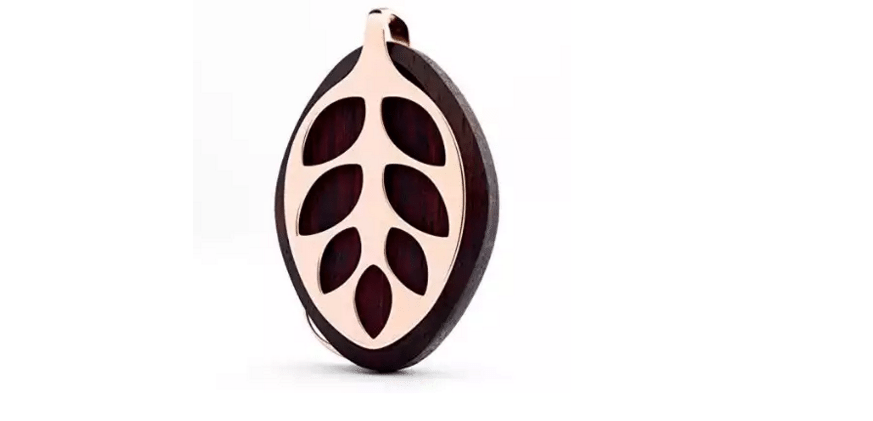 Hardware
This leaf-shaped accessory comes with a stainless steel backing and a wood base housing the tracker. The stainless-steel leaf fits over the wooden portion. It weighs 0.64 ounces. The Leaf uses a standard CR 2032 coin cell battery and changing it won't need to be done too often.
Activity Tracking
As it has been designed with women in mind, there's a huge commendable feature called menstrual cycle tracking. It tracks your reproductive health and provides you with an overview of your cycle. In addition, the Bellabeat Leaf tracks your sleep cycles, activity, breathing and monthly cycles. It accurately estimates what time you feel asleep and what time you wake up. It is capable of tracking your activity levels throughout the day such as how many steps you take, how far you have walked, and how many calories you have burned. It also features an inactivity alert that vibrates Leaf when you are inactive for longer that you would like to be.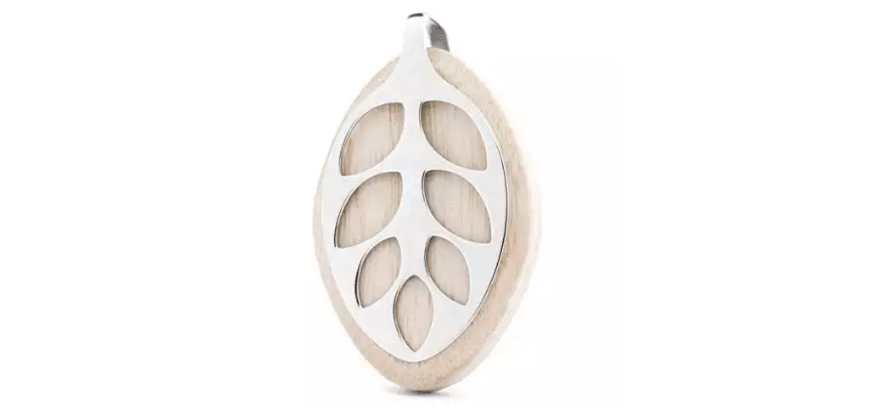 App
As the Leaf does not have any kind of display so users must use the app. The app is clean and easy to use but lacks detailed user information as compared to other fitness tracking apps. On the main page of the app, you can see an overview of your day in addition to a summary of information. The top of the dashboard includes a side-scrolling calendar with three major metrics.
---
Pros:
Beautiful feminine design
Can be worn in a variety of ways
Simple app
Doesn't need to charge
App is appealing
Cons:
Tracker could be more accurate
Not waterproof or sweat resistant
App is buggy
---
Wrapping Up
Though Bellabeat Leaf is not a perfect fitness tracker but comes with tech loving fitness features. The female-specific data tracking points are a great addition. If you love the look of Bellabeat Leaf and would like to wear it, go ahead and get one from Amazon India.
Do you have an activity tracker? Will you consider purchasing Bellabeat Leaf? What are your thoughts about it? Share your thoughts with us in the comments.