Logitech G Pro
Logitech has introduced a new tenkeyless mechanical keyboard called G Pro. It is specifically designed for e-sports gamers and provides fast keystroke processing. According to Logitech, it has worked in collaboration with some top e-sports athletes to develop the keyboard. It is an ideal keyboard for all those looking for a perfect gaming keyboard. The keyboard features durable construction with a steel back plate. Let's have a look at the features of Logitech G Pro.
Romer-G Switches
Though most mechanical keyboards choose Cherry MX switches but Logitech has used its own Romer-G mechanical switches. These are believed to offer 25 percent faster actuation as compared to the standard mechanical keyboards. Logitech claims that the switches are purpose-built for pro-grade performance, responsiveness and durability. The 87 keys are equipped with Logitech's proprietary Romer-G switches and each switch is rated for a lifespan of 70 million clicks.

Intelligent Keystroke Signal Processing
Logitech G Pro Mechanical Gaming Keyboard comes with improved Keystroke Signal Processing (KSP). It reduces the response time by up to 10ms. Also, the Romer-G switches when combined with the KSP give switches rating to withstand more than 70 million keystrokes.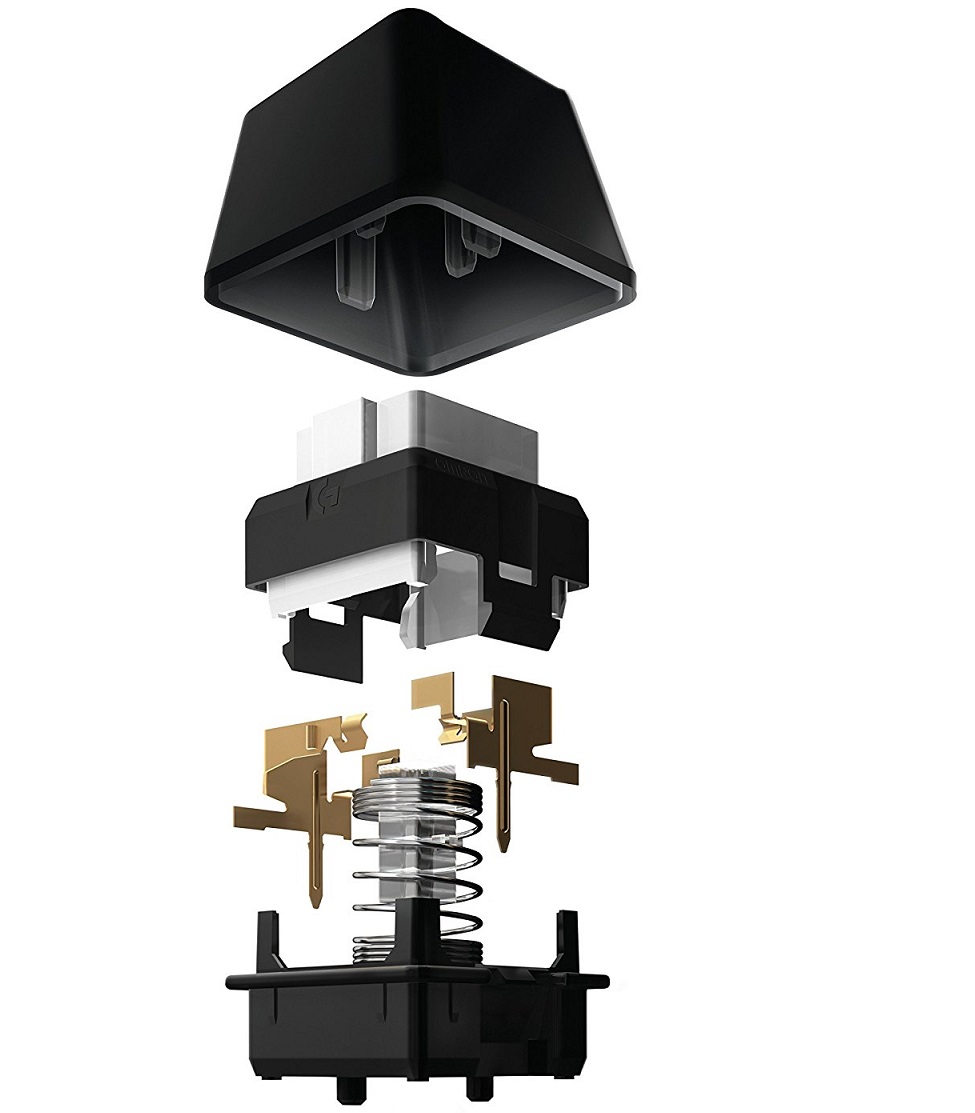 Precision Keystrokes
RGB-backlit keyboard lets users select from 16.8 million colors. Also, one can choose to customize each individual key light as well. They can use Logitech Gaming Software and customize the key lights. The RGB lighting can be integrated into the switches. As the RGB effects are per-key so there are endless levels of customization. Each one can be set to one of over 16.8 million colors and preferences saved to onboard memory. The keyboard uses onboard memory where you can store the patterns for use at a later stage.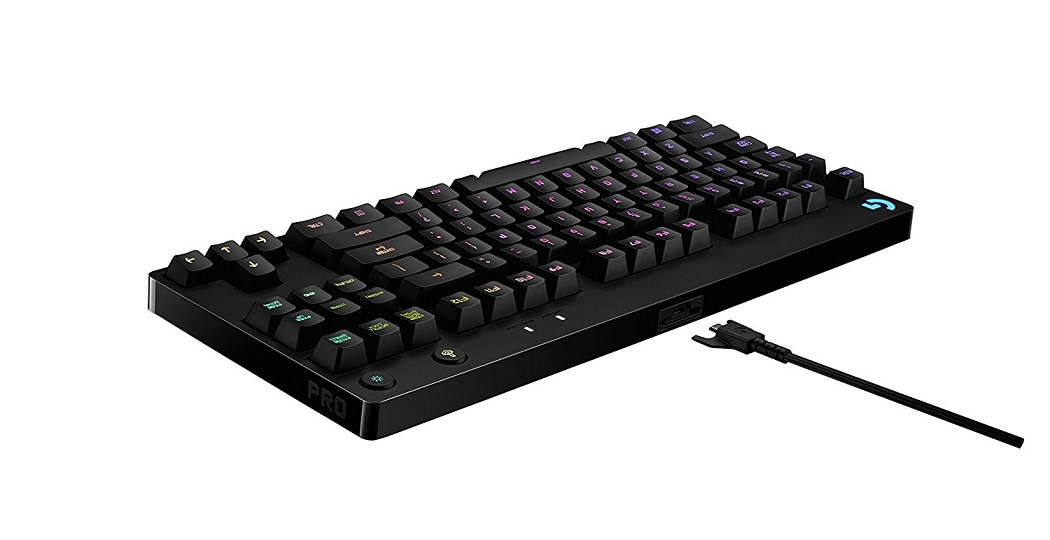 USB Cable
The G Pro features a detachable cable system which makes it easy to carry the keyboard around. The keyboard communicates with your system faster, reducing any in-game lags.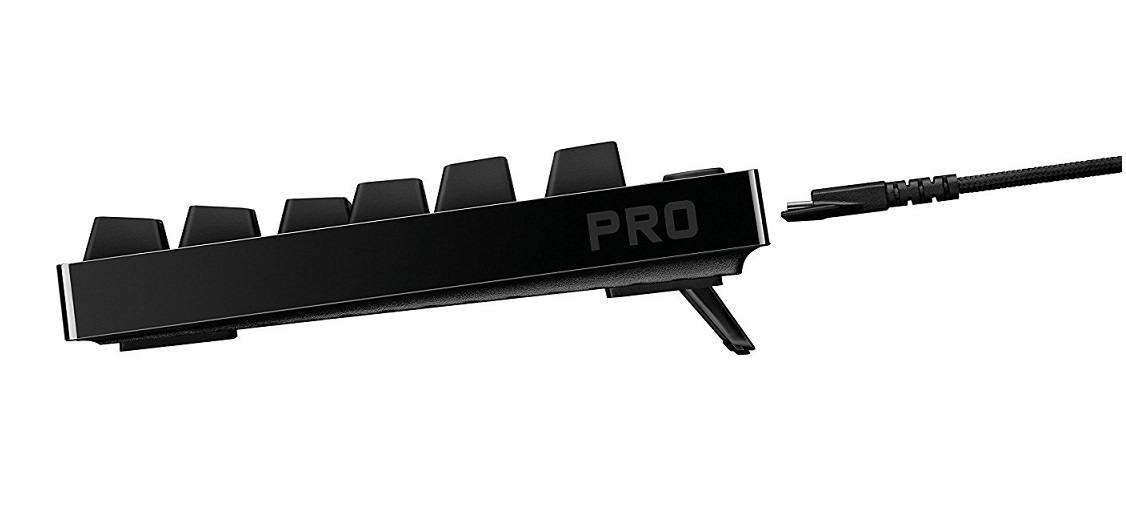 Buy it from Amazon
A quick look at specifications of Logitech G Pro:
Specifications
Details
Dimensions
Height: 6.02 in. (153 mm)
Width: 14.19 in (14.19 mm)
Depth: 1.35 in (34.3 mm)
Weight
2.2 lbs
Cable
6 ft
Durability
70 million key presses
Total travel distance
3.0mm
Supported colors
More than 16.8 million
Backlighting
RGB
Special Keys
Programmable FN keys
System Requirements
Windows 10, Windows 8.1,
Windows 8, Windows 7
USB port
Price
$129.99
Available at
Amazon
All-in-all, Logitech G Pro Mechanical Gaming Keyboard comes with great switches and tons of customization features. It is available now from company's online store and Amazon for $129.99.
Do you like Logitech G Pro? Share your thoughts with us in the comments.