Microsoft Modern Keyboard Unveiled
Microsoft is known for offering some really good keyboards and keeping up with that tradition; it has come up with a new Modern Keyboard. The Microsoft Modern Keyboard features a clean and premium design with a fingerprint sensor cleanly hidden within the keyboard. With rapidly changing technological advancements, the passwords have become a thing of the past. The keyboards now come equipped with fingerprint scanner. Let's have a look at its features:
Design
Microsoft Modern Keyboard is the successor to the Surface Keyboard and in terms of design, it looks identical. The significant changes are the new fingerprint reader and the feature to use the cable for wired connection. It features a sleek and clean design with chicklet-style keys. It includes numeric keyboard as well and has dedicated arrow keys. For connectivity, it utilizes Bluetooth 4.0.
Integrated Fingerprint Reader
The fingerprint reader is integrated into the second Windows key on the right side of the keyboard. You can use it to log into Windows 10 or websites that use Windows Hello. If you are using any apps that work with Windows Hello, you can just log into them and approve purchases using just your finger. This adds to the convenience of simply tapping the key with your registered finger and log into Windows 10 without remembering your password. The fingerprint scanner on Microsoft's new keyboard is a great shortcut to unlock your computer.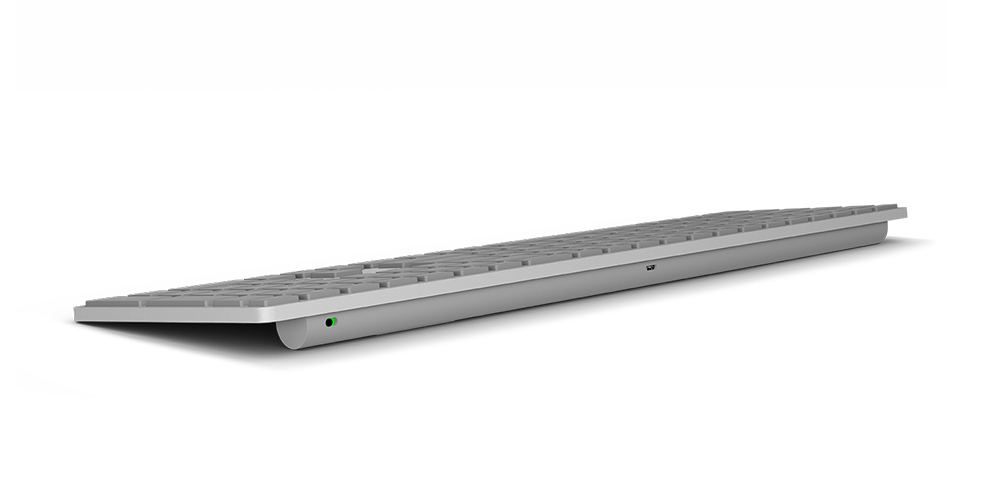 soft has come up with newest Surface devices like Surface Pro, Surface Laptop in addition to various Surface-branded accessories as well. This new Microsoft accessory adds to the list but it drops the Surface brand name. This Bluetooth keyboard works with any device and not just limited to Surface devices.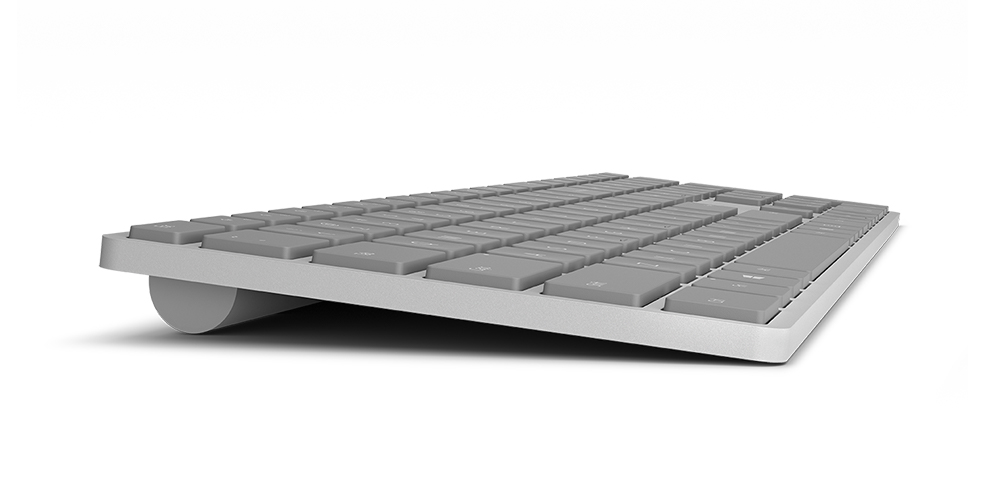 Other Details
The keyboard comes in silver and gray finish and works either via wired or Bluetooth 4.0. It offers automatic pairing when you connect the cable. It uses a rechargeable battery and promises exceptional precision.
The price of Microsoft Modern Keyboard is $129.99 and will go on sale in the US soon.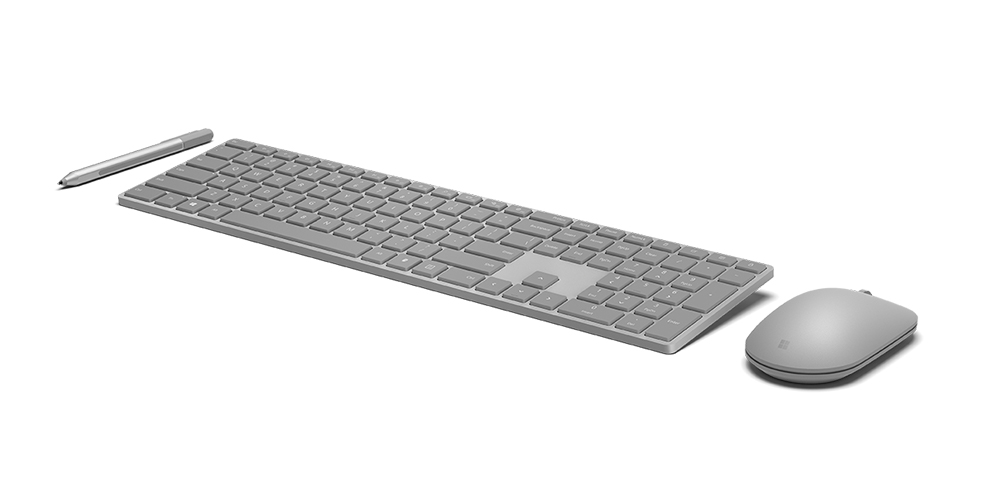 A quick look at specifications of Microsoft Modern Keyboard:
Specifications
Details
Dimensions
Length: 16.57 inches
Width: 4.43 inches
Height: 0.76 inches
Weight
413.5 grams
Wireless Frequency
2.4GHz
Wireless Range
33 feet
Compatibility
Windows 10
Device with Bluetooth 4.0 or higher
Connection
Bluetooth 4.0/4.1/4.2
Battery Type
Rechargeable battery
Battery Life
Up to 4 months on full charge
Warranty
1 year
Price
$129.99
What are your thoughts about Microsoft Modern Keyboard? Let us know in the comments.