Microsoft has talked about working of phones and PCs together a few months back. With the latest Windows 10 Insider Preview Build, it brings this feature to life. The latest Build for tablets and PCs allows you to link your Android phone to Windows 10 PC. Microsoft is also adding new features to Windows 10 Fall Creators Update via fast ring insider builds.
How to Link your Android Phone to Windows 10 PC?
With the new build on your PC, follow these steps:
Go to Settings> Phone.
Now, link your phone. Linking your phone makes sure that your sessions from phone are continued only to the chosen PC.
When phone is linked, you will receive an SMS for installing a test application called "Microsoft Apps."

This completes the link between your phone and PC.
After linking is done, just go to your phone and start browsing the web.
When user is at a website and wants to view on the PC, simply tap "Continue on PC" option to get native sharing experience.
It will first require users to sign in with their Microsoft account. Next, they can choose to Continue Now or Continue Later.
When Continue Now is chosen, the website opens up on the linked PC.
When Continue Later is tapped, the website shows up under Action Center to get to later when required.

Right now, Microsoft offers the linking feature for android users only and there's no say about iPhone users. But, we can expect it anytime soon.
This comes as an essential way to link your Android phone to Windows 10 PC.
Enhancing Cortana Ability
In addition to the new link feature, the preview build also enhances the Cortana's ability to show web search results without even opening the browser. Cortana now works with movies, flight statuses, stock prices, weather and more. Microsoft has also enabled Cortana voice commands to perform some functions without the need to touch PC. You can shut down, restart, lock or sign out of your PC using Cortana voice commands.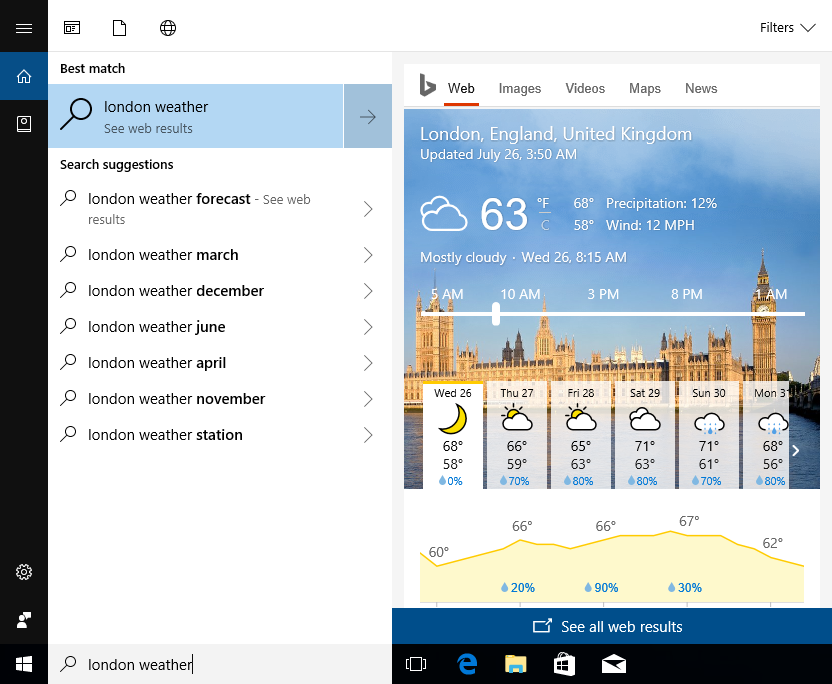 Do you find this way to link your Android phone to Windows 10 PC useful? Let us know your thoughts about it in the comments.