Business cards are an effective promotional tool. They are one of the simplest ways to spread word about your business. These are used to represent the business in both words and design. When business cards are not used, the reputation or credibility of the business is at stake and the business also stands the chance of being forgotten. Business cards are convenient to out in wallet, purse or pocket and are also great to enclose in a letter or display on a store counter.
[leaderad]
When you need to make business cards quickly, and don't want to use graphics software, MS-Word offers you the right tools to make and print business cards. It is easy to make business cards in Word with these steps:
Method 1: Make Business Cards Using Templates
1) The first step is to create a New Word Document. From the File menu, select New From Template. From the menu, select business cards. This will give you a list of all business card templates available.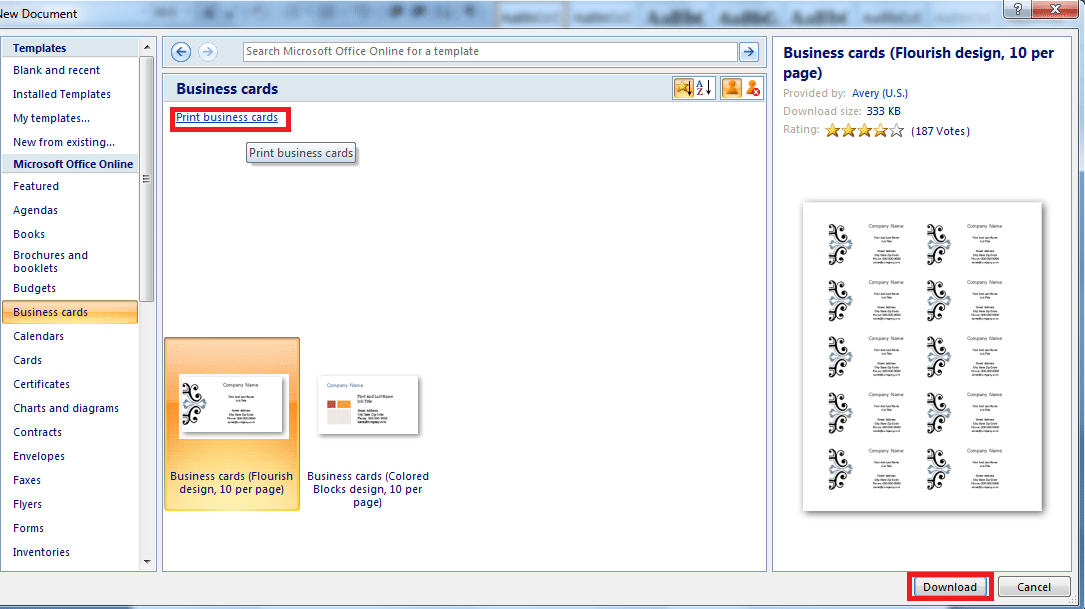 2) Click on the one that best meets your requirements, and select Choose. You can also click on Print Business Cards for more business card options.
3) Click on Download and then your selected business card will appear in the Word document and you are free to edit the template. You can customize the graphics, text, and layout objects.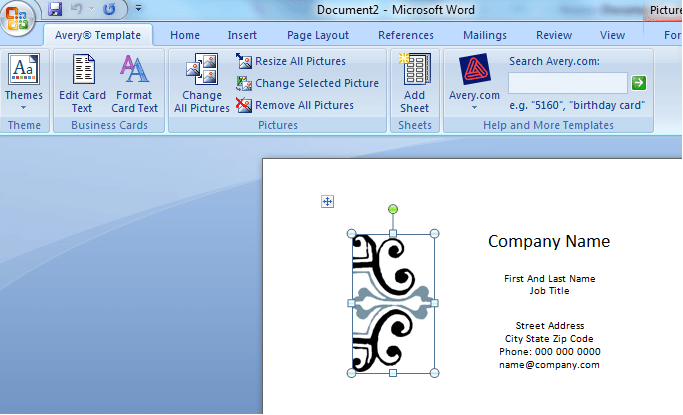 4) Fill in your business details and you can also add more text by inserting Text Box from the menu. You can also change the picture or resize the logo as needed.
5) When you are done with the editing part, you can save the business card. Use Ctrl + S to save business cards. You can print one business card or a whole sheet.
Method 2: Make Business Cards from scratch
1) Open a New Word document
2) Go to Mailings and then Labels. Click the Options button in the Labels tab.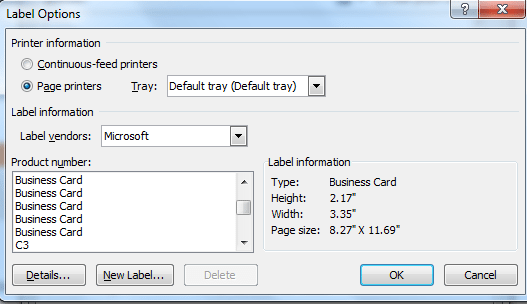 3) Choose your label template. You can click on several business cards available and select the one that best meets your needs.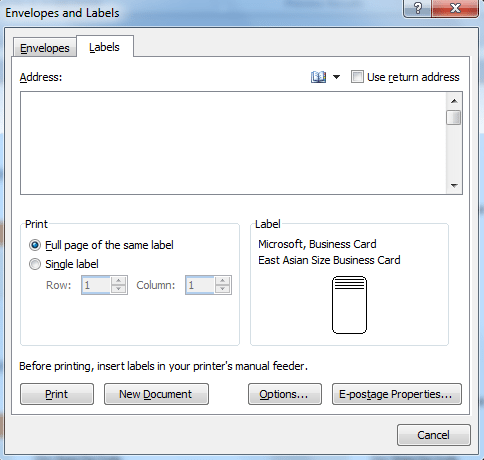 4) Now, fill in your business details including name and full address in the area labeled "Address". You can also edit this text by selecting Font format as you like
5) Insert pictures and text boxes as well as logo and graphic elements in your business card to make it more appealing and professional.
These are the easy steps to make business cards in Word. How do you create business cards? Do you use any of the above methods? Share your opinions with us in the comments.