Meet New New LG Bluetooth Speakers
LG brings a range of new Bluetooth speakers to its audio lineup ahead of the upcoming IFA conference in Berlin. The speakers: PH1, PH2, PH3 and PH4 are designed for both indoor and outdoor listening environments. There's no dearth of Bluetooth speakers in the market and LG's latest line of speakers boost versatile and innovative design. Let's check out the details of these LG Bluetooth speakers.
"LG's new line of Bluetooth speakers combine powerful sound performance with compact, portable design," said Tim Alessi, senior director, product marketing for home entertainment at LG Electronics USA. "Understanding the busy lifestyles of many of today's consumers, we sought to create a diverse lineup of audio products that deliver a seamless listening experience in any situation or setting."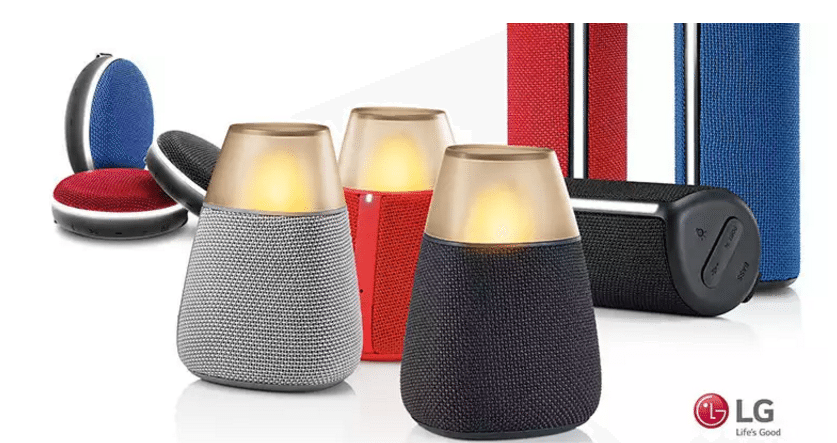 PH2
The PH2 is a 2.5-watt portable and splash-proof speaker that features a circular design. As far as the size is concerned, it measures 3.8 inches x 1.5 inches and weighs even less than a pound. It houses a 6-hour battery. These new LG Bluetooth speakers are a great choice for those who enjoy hiking, cycling and other outdoor activities.
PH3
The PH3 is a 3-watt speaker featuring a sleek design. It comes in three color options with five different multicolored lighting modes. It measures 3.5 inches x 4.9 inches and includes a 10-hour battery. It features an eye-catching design and is build to match any décor. It offers a beautiful combination of rich audio and vibrant lights.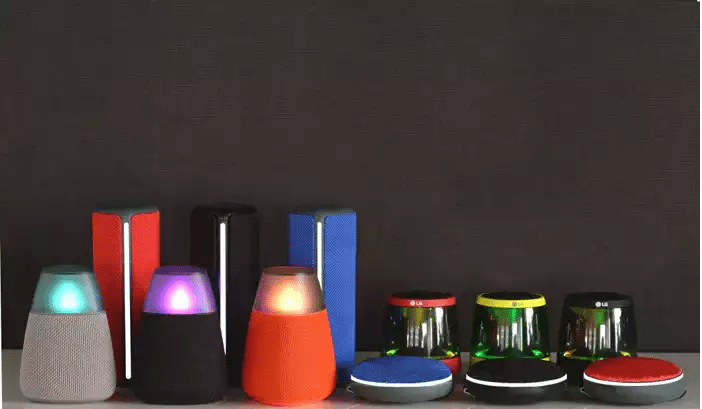 PH4
Then, there is a PH4 speaker in the lineup of LG Bluetooth speakers. It is a 16-watt, water-resistant speaker and features a cylindrical design. The water-resistant design makes it durable enough to withstand sweat or splashes of water. It includes an integrated 10-hour battery and measures 2.5 inches x 3.1 inches. These Bluetooth speakers feature 360-degree sound and a rich, deep bass. Battery life is limited to 10 hours, putting it behind the UE Boom 2 which offers 15 hours of battery.
Common Features
The entire lineup of LG Bluetooth speakers delivers outstanding, consistent audio. They come equipped with Bass Boost feature to offer crystal-clear sound in any setting. All of these include auxiliary input ports to connect to devices without Bluetooth and for newer devices, it includes advanced Multi Point connectivity feature to connect two Bluetooth devices simultaneously.
What are your thoughts about these new LG Bluetooth speakers? Let us know in the comments.