Microsoft's Windows 10 is making its debut on July 29, 2015 for PC and tablets. The operating system is causing lots of excitement and curiosity among the Windows lovers. For the majority of existing Windows systems, the operating system is coming as a free upgrade while it is also available through retail channels. The company has been actively updating the operating system and shaping it nicely. If you are also one of the users considering upgrading to Windows 10, here's everything you need to be aware of.
Features that will be deprecated:
In the Feature deprecation section, Microsoft lists several features that are not present when upgrading to Windows 10.
Removal of Windows Media Center for those upgrading from Windows 7 Home Premium, Windows 7 Professional, Windows 7 Ultimate, Windows 8 Pro with Media Centre, or Windows 8.1 Pro to Windows 10.
Watching DVDs requires separate playback software.
There will be no desktop gadgets for Windows 7 users.
Games like Solitaire, Minesweeper and Hearts will be removed. These are replaced by Microsoft Solitaire Collection and Microsoft Minesweeper.
For floppy disk users, they need to install extra drivers from Windows Update or manufacturer's website.
Windows 10 Home users will have updates from Windows Update automatically available while Windows 10 Pro and Windows 10 Enterprise users will have the ability to defer updates.
When Windows Live Essentials is installed on the system, OneDrive application is removed and replaced with inbox version of OneDrive.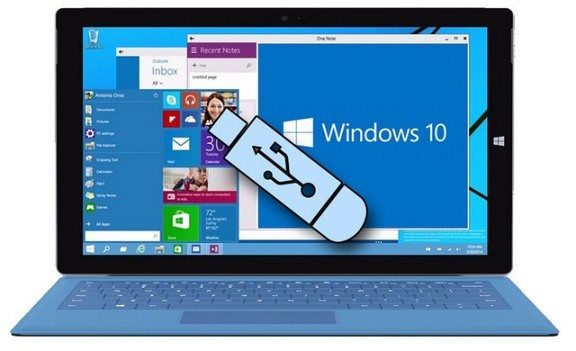 System Requirements
The official Windows 10 system requirements are:
Processor 1 gigahertz (GHz) or faster processor or SoC
RAM 1 gigabyte (GB) for 32-bit or 2 GB for 64-bit
HDD space 16 GB for 32-bit OS 20 GB for 64-bit OS
Graphics DirectX 9 or later with WDDM 1.0 driver
Display 1024 x 600 pixels resolution or higher
Additional Requirements
Some features that Windows 10 comes with require additional requirements. These cover:
Cortana, the digital assistant, is only available in following regions on launch: China, France, Germany, United States, United Kingdom, Italy and Spain.
Windows Hello requires a finger print reader for finger print login functionality and an infrared camera for facial recognition or iris detection.
Continuum is available on Windows 10 editions by manually turning tablet mode on and off through the Action Center.
Speech recognition may vary by device microphone.
Music and video stream through Xbox Music or Xbox video available in certain regions.
Device Encryption requires a PC with InstantGo and TPM 2.0.
BitLocker requires TPM 1.2, TPM 2.0 or a USB Flash drive.
Windows 10 Price
Most of the users qualify for free upgrade to Windows 10. Here's everything you want to know about Microsoft's Windows 10 Pricing and windows 10 editions.
So, that's everything you need to know when upgrading to Windows 10. If you have any queries, feel free to ask them in the comments!
If you like our content, please consider sharing, leaving a comment or subscribing to our RSS feed to have future posts delivered to your feed reader.

Please follow us on twitter @CodeRewind and like us on facebook