Lenovo is continuing its upgrade of the popular ThinkPad line of notebooks. The new lineup includes a new silver color option. The updated ThinkPad X1 Carbon, X1 Yoga and X1 Tablet boosts new Thunderbolt 3 USB-C ports and individual incremental tweaks as well. The new lineup to be launched at CES 2017 includes smaller, thinner and lighter notebooks and has much long battery life.
ThinkPad X1 Carbon
The notebook now comes in the frame of a 13.3-inch laptop with thinner borders. The screen options include full HD or higher resolution of 2560 x 1440 pixels. Users can configure the laptop with up to 1TB of SSD storage and up to 16GB of DDR3 RAM. ThinkPad X1 Carbon is the lightest 14-inch business notebook weighing just 2.5lbs. In addition to the size benefits, it also boasts a longer battery life of 15 hours.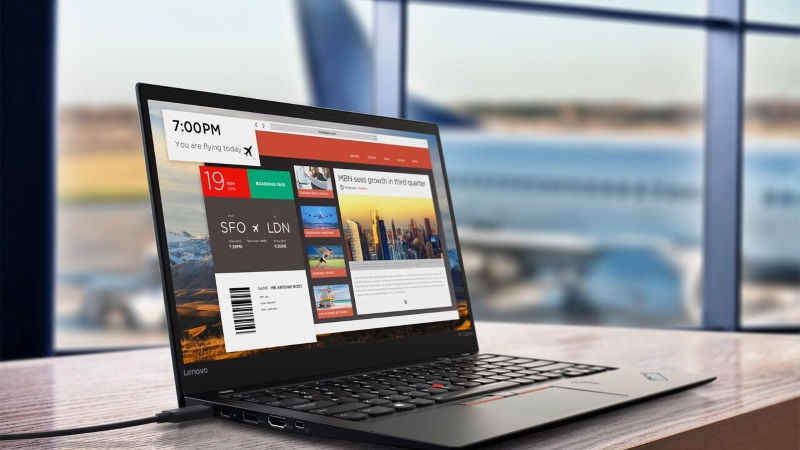 Features
X1 Carbon 2017 comes with a fingerprint reader which makes it hard for hackers to pry the biometrics data, even when they get physical access to the computer. Also, the fingerprint is certified by FIDO for payment. There's also an infrared camera to sense the geometry of the user's face. It has a webcam placed in the thin border on top of the screen.
Lenovo is updating ThinkPad X1 Carbon with a 7th generation Core Series GPU and will be available from February at the starting price of $1,349. An optional offering for the new lineup will be LTE-Advanced modems from Qualcomm. Also, the integrated GPUs are faster and support 4K video processing as well. X1 comes with several ports such as 2 x USB C with Thunderbolt 3, 2 x USB 3.0, HDMI, native RJ45, microSD, micro-SIM and more.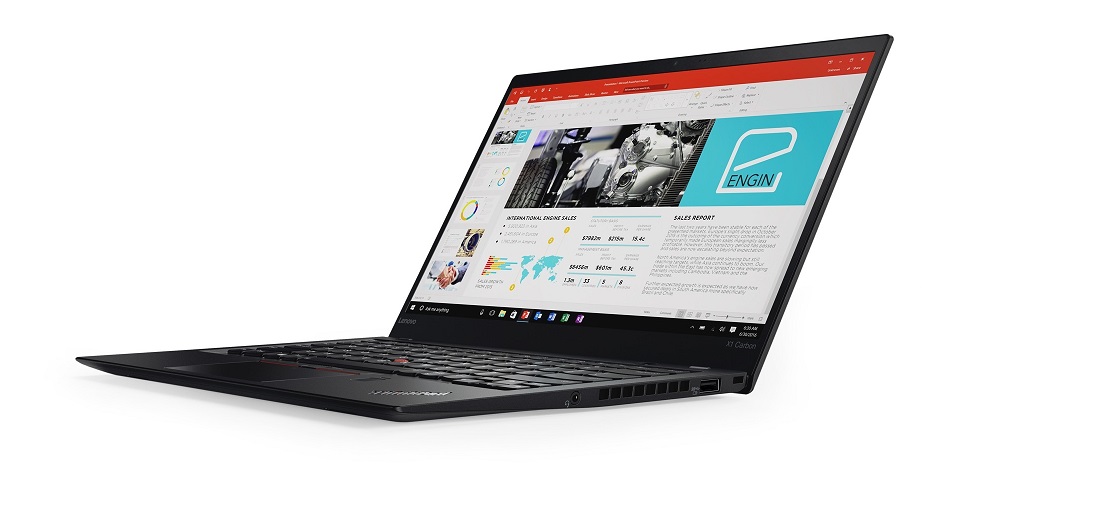 Lenovo ThinkPad X1 Yoga
Lenovo ThinkPad X1 Yoga is designed to meet the needs of nomadic professionals and offers the convenience of both a laptop and a tablet. The maximum capacity of storage is 1TB, growing from 512GB in the previous Skylake version. It offers a battery life of up to 16 hours, an improvement from 11 hours of its predecessor. It will also boast a faster GPU and will also support 4K video rendering. The 2-in-1 includes a pen to offer you new inking features of Windows which are included in the Anniversary update.
What are your thoughts about the new Lenovo ThinkPad X1 Series? Share your views with us in the comments.