About Google Home
Along with unveiling Google Pixel and Pixel XL smartphones, Google also unveils the company's voice-activated speaker. Called as Google Home, it is a new rival to Amazon Echo. It will go on sale November 4 for $129, about $50 cheaper as compared to Amazon Echo. Also, the purchase price includes free six-month trial of YouTube Red which is an ad-free version of the service. Google Home is coming to U.S. at first and will be sold via online Google Play Store and Target, Walmart and Best Buy. Google has started taking pre-orders of the same. Let's have a look at the details of Google Home:
What is It?
Google Home is an artificial intelligence-based virtual assistant. This internet-connected speaker has a cylindrical shape and it can be switched on by just your voice. As the speaker comes with Google Assistant built-in, it activates via voice. It can play music on request and is also capable of helping you manage other tasks such as turn on lights, translate languages, set alarms and more. It also answers your queries which you generally look out on the search engine.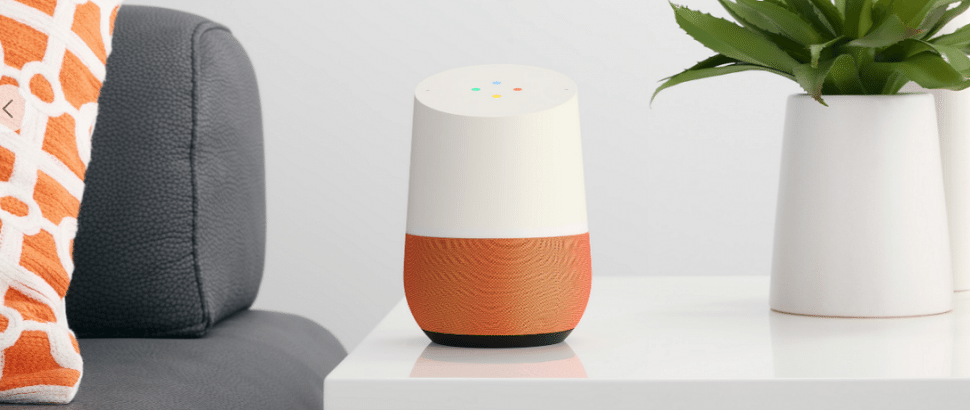 Image Credit: Google
Design
Google Home is 5.6-inches tall and the upper portion is white. It comes in various color options such as copper, snow, carbon, violet, marine and mango. At the top, there are LEDs that light up when you are talking to Google. Whether you are in kitchen, living room, bedroom or anywhere, you can use it effortlessly. It has Wi-Fi to offer full Google Cast support. On the top of Google Home, there's a touchpad to control the volume, trigger voice assistant and more.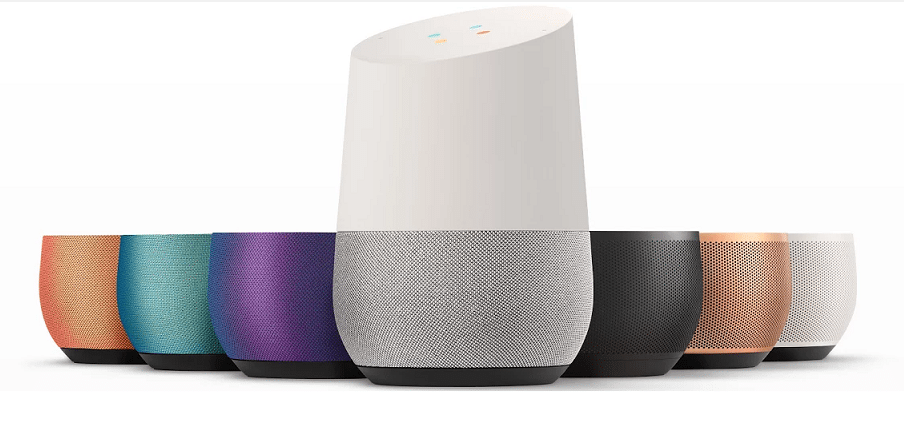 Image Credit: Google
Features
Google Home gets activated by just saying the phrase "OK Google." The company says that it is able to distinguish between speech and ambient noise. When you interact with it, you can set it up to recognize your voice. It works with Android and iOS devices and can be operated via app. Google Home will come with support for several third-party streaming services such as Pandora, Spotify etc. It also allows you to stream any audio service which has a mobile app with Chromecast support. This acts as an audio receiver for Chromecast.

Image Credit: Google
Specifications
Under the hood, it features a 2-inch driver and dual 2-inch passive radiators on the side. It has two mics on the top to listen to your commands. A button on the side can be used to mute the mic.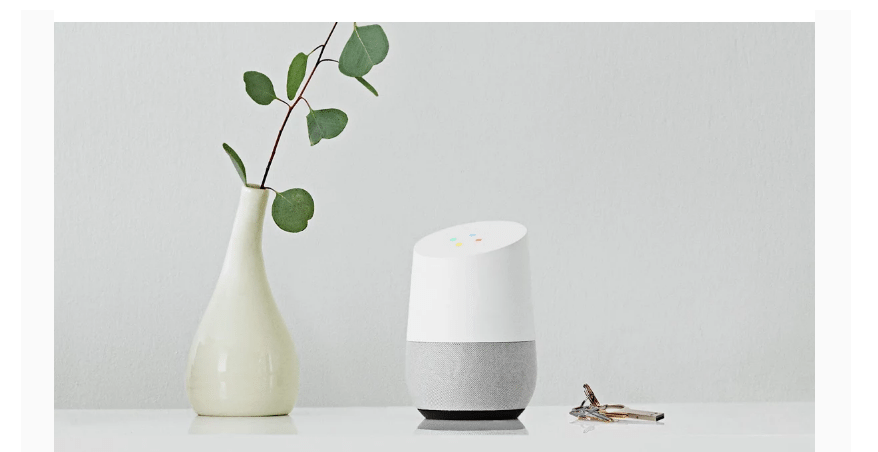 Image Credit: Google
A quick look at specifications of Google Home:
Specifications
Details
Display
12.9-inch
Dimensions
Diameter: 3.79 in (96.4 mm)
Height: 5.62 in (142.8 mm)
Weight
477 g
Speakers/td>
2" driver and dual
2" passive radiators
Ports and Connectors
DC power jack
Supported OS
Android, iOS
Wireless
Yes, 802.11ac
Requirements
Wi-Fi network,
Wi-Fi enabled supported device
What's Included
Google Home, Power Supply,
Quick start guide
Price
$129
Availability
Google
Are you impressed with the features of Google Home? Share your thoughts with us in the comments.