Google Maps for Android
Google has updated the Maps mobile app for Android to add new traffic widget. It helps you spot the traffic jams in your area in real-time. Though Google Maps for Android has long been providing details of traffic on your way home but now it is making it easier with a home screen shortcut to see traffic near you.
New Shortcut
According to Android Police, the updated Google Maps for android includes a new shortcut that you can add to your home screen. When you tap on this shortcut, you will be taken to the screen showing traffic conditions in your surrounding area. So, the new feature will show traffic in all directions, rather than just on your route. This makes it easier for you to decide which route you should take to reach the destination.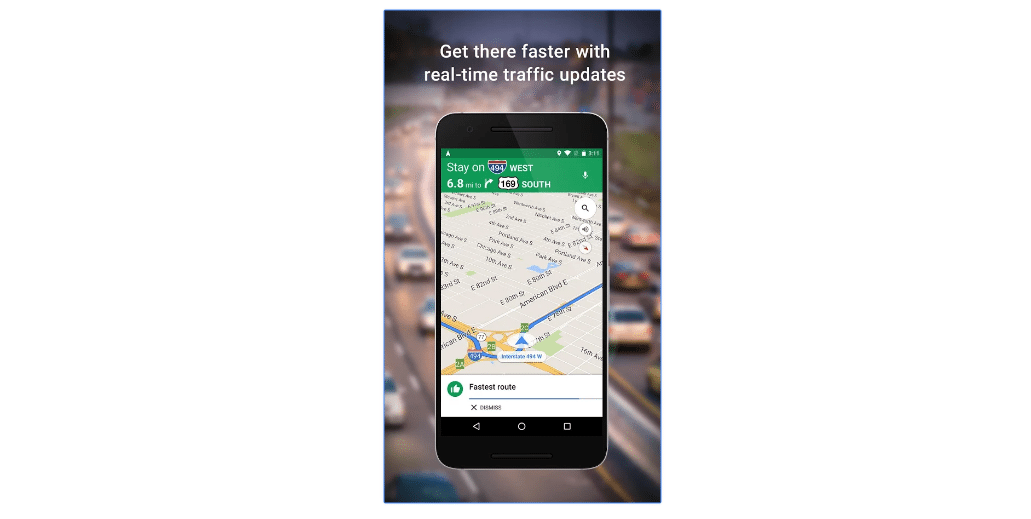 Traffic Nearby
The feature is called Traffic nearby and is available in version 9.39. It shows congested roads and areas around your current locations. You can access it by tapping the screen and adding the shortcut icon to the home screen. You can place this 1 x 1 shortcut wherever you like.
Though it is small change but can be very handy to check it out before heading out to the destination. It helps you avoid the hassles and chaos of traffic jams. Traffic nearby feature is currently not available on iOS.
Some useful insights about Google Maps for Android:
Cost: Free
Ratings: 4.3 out of 5 stars
Publisher: Google
Requires Android: Varies with device
Download it
Google Maps had recently added the ride services tab to its app. The support for Lyft and Gett was added. The new features are continually being added with the purpose of making it a comprehensive app for all your travel needs.
Which is your favorite maps app for Android? Let us know your thoughts in the comments.