Samsung Chromebook Pro
Samsung has a new high-end Chromebook that comes with touchscreen and stylus. The upcoming product Chromebook Pro has reported been spotted ahead of the official launch by the company. Now, the product page has been taken down but before that, it gave a hint of the device's specifications.
Rotatable Touchscreen Display
Samsung Chromebook Pro will feature a 12.3-inch rotatable touchscreen display and include a stylus as well. It is also known as the long-rumored "Kevin" and has been leaked out through multiple retailers. It will sport a 12.3-inch touchscreen display on a 360-degree hinge and will be powered by a hexacore processor clocked at 2GHz. It houses 32GB of storage and 4GB of RAM. The hardware seems to be designed with Android app support in mind. Talking about the design, the Chromebook Pro features a stunning design with minimal bezels and an all-aluminum build. It is 13.9mm thin and just weighs a little over 1 kg.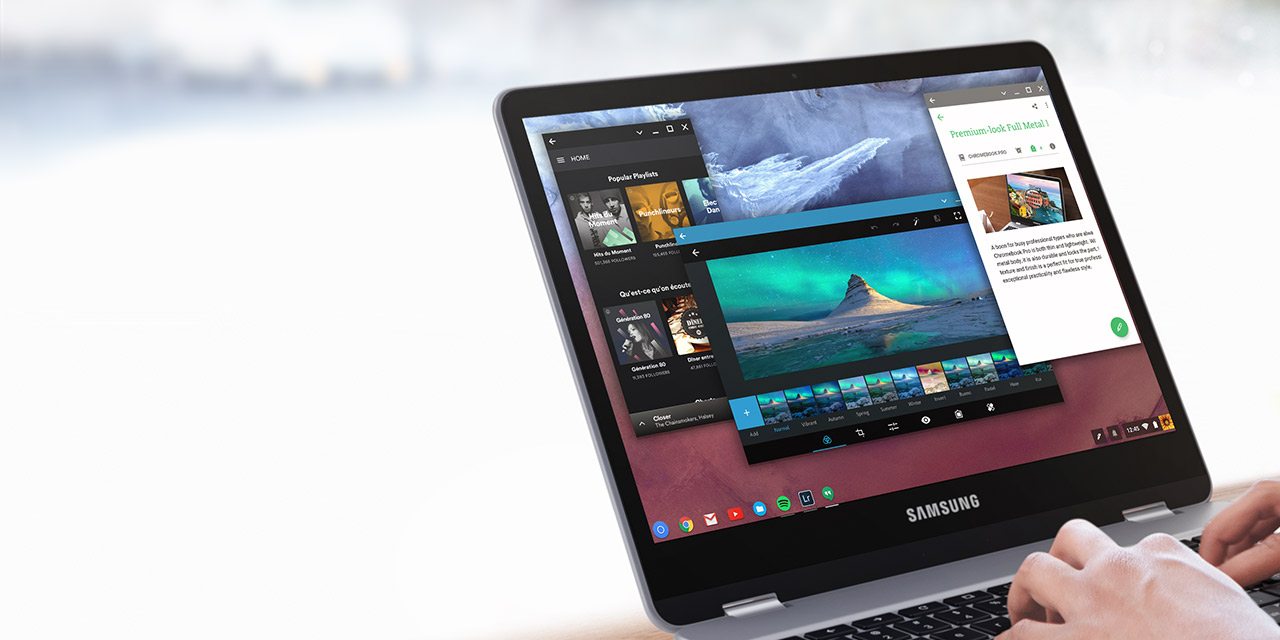 Image: chromeunboxed.com
Stylus
The stylus has been called simply "Pen" by the company. The company said on its listing page, "Enjoy a true-to-life, natural PEN experience, and draw – or write – whatever you feel using the ArtCanvas app preinstalled on your Chromebook Pro and take screen captures. A quick and satisfying click is all it takes to begin practical note-taking or to get going with a range of drawing apps."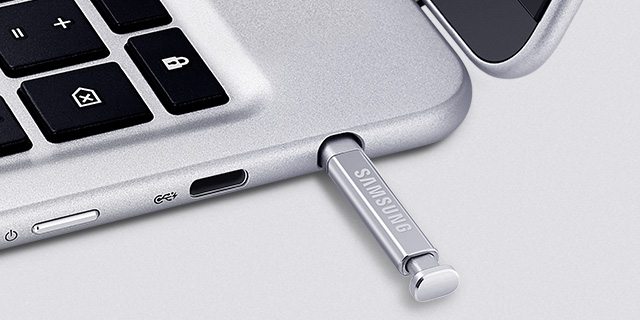 Image: chromeunboxed.com
Support for Android Apps
It will come with support for Android apps and thus, users will be able to download apps from the Google Play Store. Also, the Chromebook will support multitasking and lets you run multiple Android apps on the screen simultaneously. This could be the machine when you are looking to buy a Chromebook with Android apps in mind.

Other Details
It is expected to last for up to 10 hours. It will get two USB Type-C ports, a 3.5mm headphone jack and a multi-format card reader. The stylus holder is to the left of the device. It is expected to come at the price tag of $499 and to release on October 24, according to the several listings on e-commerce websites. The pricing is considered to be higher than the majority of Chromebook market as the devices in this category generally sell around $180 to $300.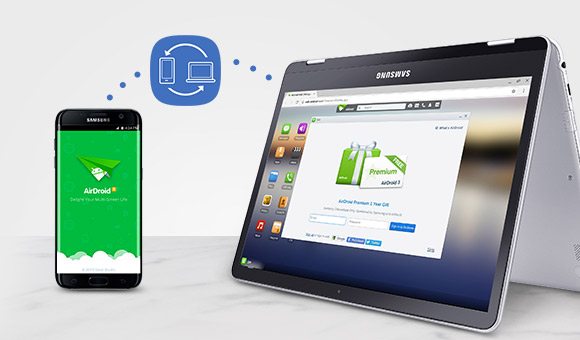 Image: chromeunboxed.com
Chrome Unboxed has posted pictures of the product on its website.
Share your thoughts on the story in the comments.