In this digital era, it's vital to encrypt personal data so that its security is not compromised and exposed to third parties. Digital thieves can remotely get access to our personal files and dig our credit card or bank account information or any other personal data saved on hard drives or removable media. File Encryption helps you to preserve files' secrecy and confidentiality. There're many good file encryption tools that let you encrypt important files and folders using a password. The access of such files can only by persons who know your password.
Here are the top file encryption tools:
1) BitLocker
BitLocker is a popular encryption tool that is built-in to Windows. It supports AES encryption and is primarily used for whole-disk encryption. BitLocker supports multiple authentication mechanisms like traditional passwords and PINs, a USB key and Trusted Platform Module Technology that makes encryption and decryption transparent to the users.
Cost: Free
Compatibility: Windows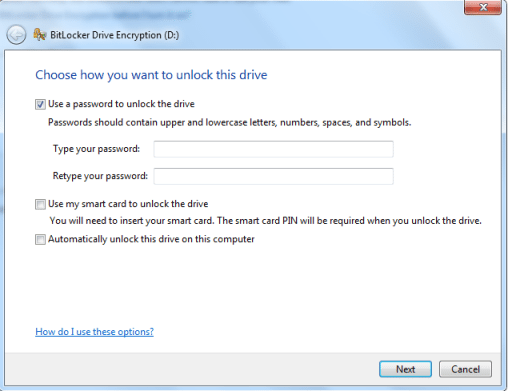 AxCrypt is open source file encryption software. It has the ability to encrypt any file and files in folders with password. You just need to right-click any folder and make AxCrypt encrypt individual files in Windows. Just install it and get started with it. There're no hassles involved in installation and usage. It comes with a clean interface and allows you to encrypt files so that they can be safely sent to other users.
Cost: Free
Compatibility: Windows
Download AxCrypt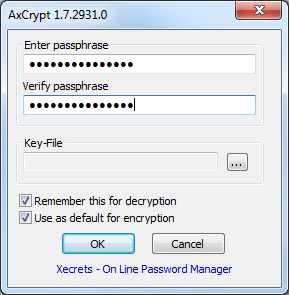 Here comes other free software that allows you to encrypt any file with a password. It uses military standard AES encryption algorithm providing uncompromised security to your documents. With this tool, you can password protect both files and folders. It also backups your personal data in a safe location by creating a backup image file.
Cost: Free
Compatibility: Windows
Download File Secure Free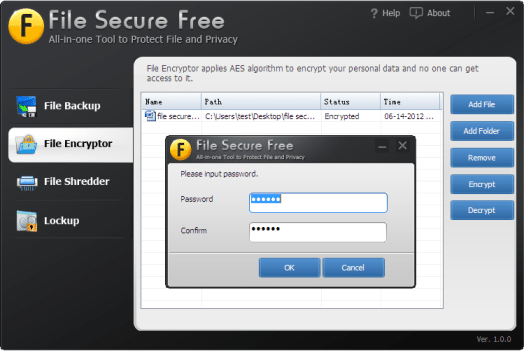 AES Crypt is one of the popular file encryption tools and uses industry standard Advanced Encryption Standard to securely encrypt files. This completely free open source software is a perfect tool for anyone who carries sensitive information with them. it allows you to securely upload sensitive files to servers on the internet.
Cost: Free
Compatibility: Windows, Linux, Mac
Download AES Crypt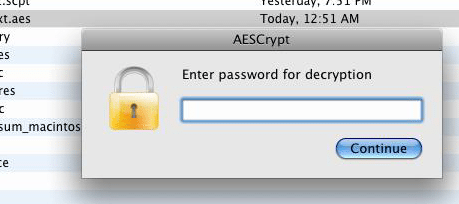 GNU Privacy Guard encrypts everything ranging from email to ordinary files and lots more. It can be used directly from a command prompt, shell scripts or other programs. When you use it on the command line, it provides all the functionalities required including an interactive menu system.
Cost: Free
Compatibility: Windows, Linux, OS X
Download GNU Privacy Card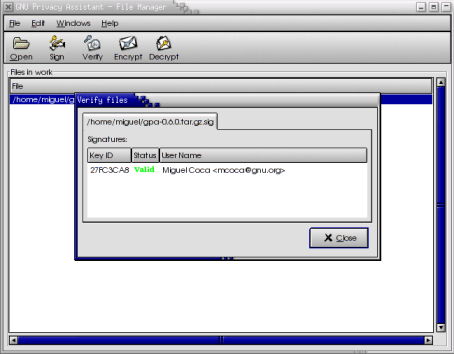 When talking about file encryption tools, we cannot forget to include File Encryption. This free software allows you to encrypt files with password. This secure, military grade software supports 12 encryption algorithms. It helps you protect your sensitive information. It is a great choice for those looking to encrypt personal files or folders and is not recommended for commercial use or encrypt whole volumes.
Cost: Free
Compatibility: Windows
Download File Encryption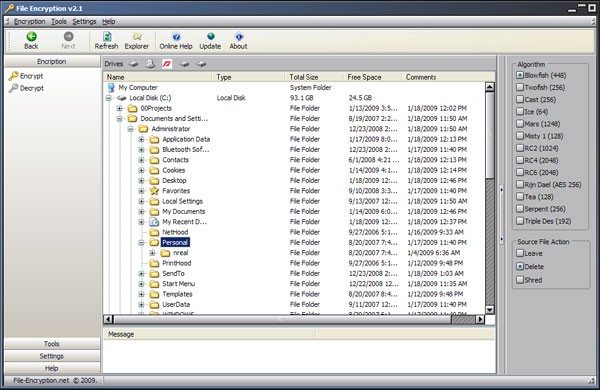 Crypt4Free is file encryption software that encrypts files and text messages. It encrypts every type of file on any medium such as floppy disk, zip drive, removable hard drive or other. It comes with a nice interface and is easy to use. It has the ability to send encrypted files and messages via internet and encrypts email texts to send securely via email, chat or instant messages.
Cost: Free
Compatibility: Windows
Download Crypt4Free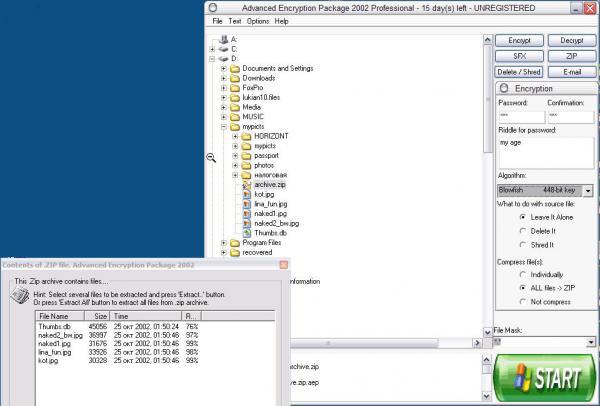 Symantec Drive Encryption offers high performing, strong encryption and leverage AES-IN hardware optimization allowing for faster encryption speeds. The installation and registration is simple and it also supports multi-user deployments in active directory and non-active directory environments. This comprehensive tool provides organizations strong full-disk and removable media encryption. It adapts easily to small and large enterprise environments.
Free Trial Available
Compatibility: Windows
Download Symantec Drive Encryption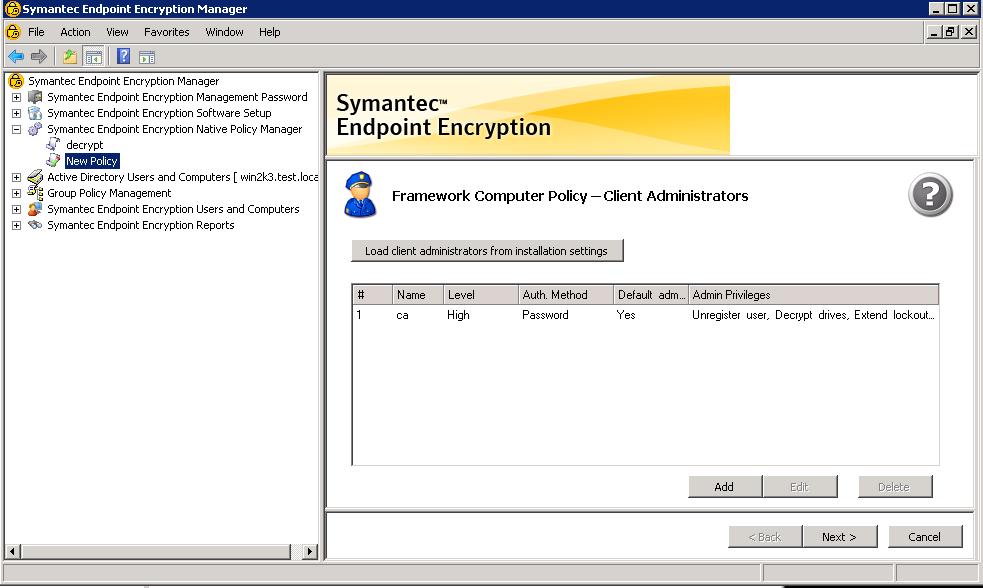 7-Zip is normally considered as a compression program but it also has the ability to encrypt files using AES-256. It is completely free, even for commercial use. While the official download is for Windows only, there are unofficial builds for Linux and OS X Systems as well. The encrypted archives are easily portable and secure.
Cost: Free
Compatibility: Windows, Linux, OS X
Download 7-Zip
Here comes the last but not the least is our list of top file encryption tools. With this, you can encrypt any file with password. You can encrypt text using various encryption algorithms provided. The text encryption has 17 different types: 12 encrypt and 5 hashing tags. Some of these are AES, 4DES, RC2, RC4, MD5, Obfuscation String, RSA, BASE6 and more.
Cost: Free
Compatibility: Windows
Download CryptKeeper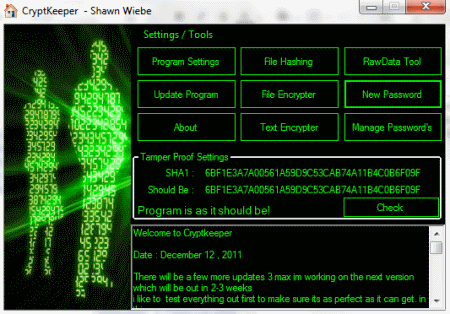 Do you use any of the above file encryption tools or do you have a different choice? What has been your experience of using it? Let us know in the comments!
If you like our content, please consider sharing, leaving a comment or subscribing to our RSS feed to have future posts delivered to your feed reader.

Please follow us on twitter @CodeRewind and like us on facebook