Thanks to the powerful PCs, tablet and smartphones that have made going paperless an easy task. There are many apps that help you go paperless. With these apps, you can store your important documents in cloud, get them signed and delivered as well. Let's have a look at these apps:
Evernote
Evernote is one of the most popular and useful apps to go paperless. It helps you get rid of unnecessary pieces of paper. This app works across platforms and you can makes notes easily. You can manage your notes, receipts and documents on your phone or device and see them on desktop when logged in. This wonderful app even reads your handwriting and converts it to plain text.
Evernote for Windows
Evernote for Android
Evernote for iOS
Evernote for Windows Phone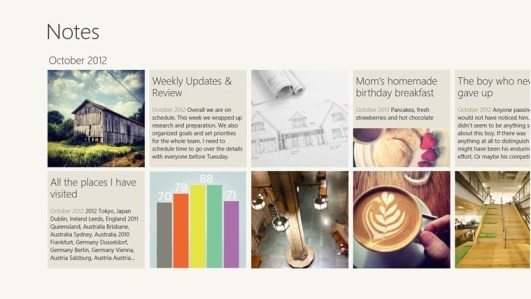 Dropbox
Dropbox offers you a convenient way to keep your personal and professional documents. It effortlessly syncs up to 2GB of files across multiple devices. With its free version, you get 2GB of space and when you share files and folders with other users and let it sync automatically from tablet, you get extra 3GB. There're many plans offered by Dropbox that allow you to go paperless easily.
Dropbox for Android
Dropbox for iOS
Dropbox for Windows
Dropbox for Windows Phone
Google Drive
Google Drive is a must-have in our compilation of best apps to go paperless. It is a great app for all those who use Google Docs. It links all of your documents and you can easily edit them from your mobile. Though you cannot store and sync files across devices, but you can create documents as well as spreadsheets. Sharing files is very easy and members can also edit the document.
Google Drive for iOS
Google Drive for Android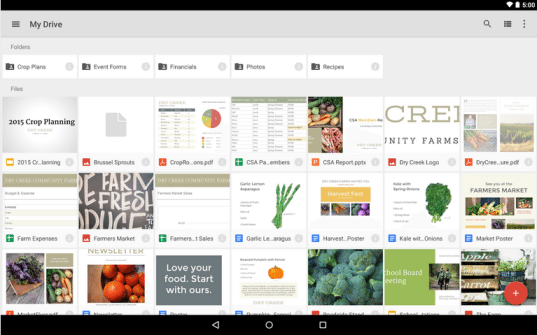 Pocket
Pocket is an amazing app that lets you save articles, videos, recipes, and webpages. With Pocket, all content goes to one place and you can view it anytime and on any device. It lets you save great content wherever and whenever you find it. You can also share it on Facebook, Twitter, Evernote as well as email. You can also save to Pocket with browser extensions as well. These extensions are available for Chrome, Safari, Internet Explorer and Firefox.
Pocket for iOS
Pocket for Android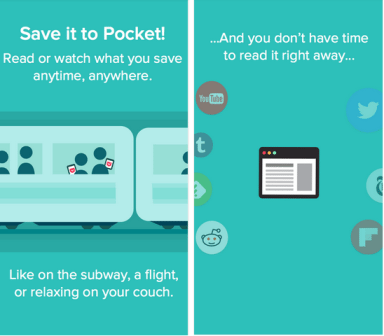 Kindle
Kindle is a smart way to go paperless. It is available for most smartphones, tablets and computers. Kindle free reading apps are available to provide enjoyable reading experience on your device. Whether you're a book reader, magazine or newspaper reader, Kindle is the best app. It automatically saves and syncs your furthest page read, bookmarks and highlights across all devices.
Kindle for Windows
Kindle for Android
Kindle for iOS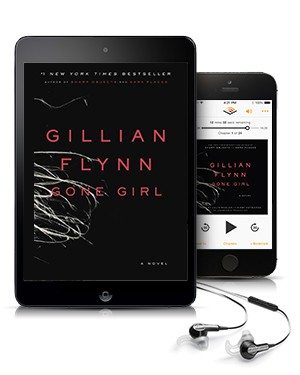 Adobe EchoSign
Adobe EchoSign is compatible with SkyDrive, Dropbox and Google Drive to make it easy to manage your existing document systems. It lets you sign documents and send documents for signatures. You can also upload photos from your tablet. This e-signature app is one of the efficient apps to go paperless available in the market today.
Adobe EchoSign for iOS
Adobe EchoSign for Windows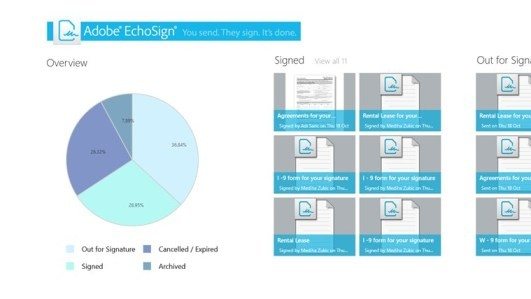 iFax
iFax is a useful fax platform that allows you to scan documents via your phone's camera and fax them directly to fax numbers. You can choose from a variety of themed cover pages such as modern, classic, funky and more. It also supports Dropbox and box integration allowing you easy access to documents stored in the cloud, anytime and anywhere.
iFax for iOS
iFax for Windows
iFax for Android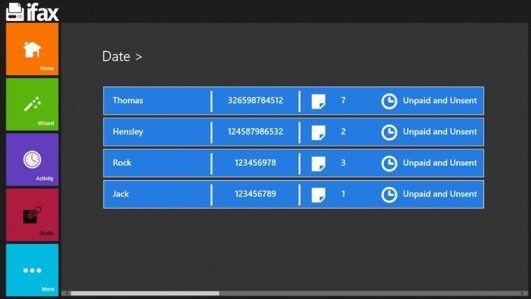 Have more apps to suggest that help you go paperless? Let us know about them in the comments!
If you like our content, please consider sharing, leaving a comment or subscribing to our RSS feed to have future posts delivered to your feed reader.

Please follow us on twitter @CodeRewind and like us on facebook