Here's WPS Office + PDF
WPS Office for Android and iOS is a popular app among users for viewing and editing Office documents anytime. The updated app called as WPS Office + PDF is an all-in-one free office suite app which makes interface layouts more user-friendly. Whether you are on a smartphone or tablet, this app allows you to accommodate your work. It is one of the best productivity apps available for Android and iOS users today.
Intuitive Interface
When you download this app, you are sure to love the easy to use interface. It comes with a beautiful design and each feature is self-explanatory. It seamlessly integrates with memo, document, spreadsheet and presentation to make editing and reading easy. The free PDF converter and reader supports PDF files reading and viewing. It lets you convert all office documents.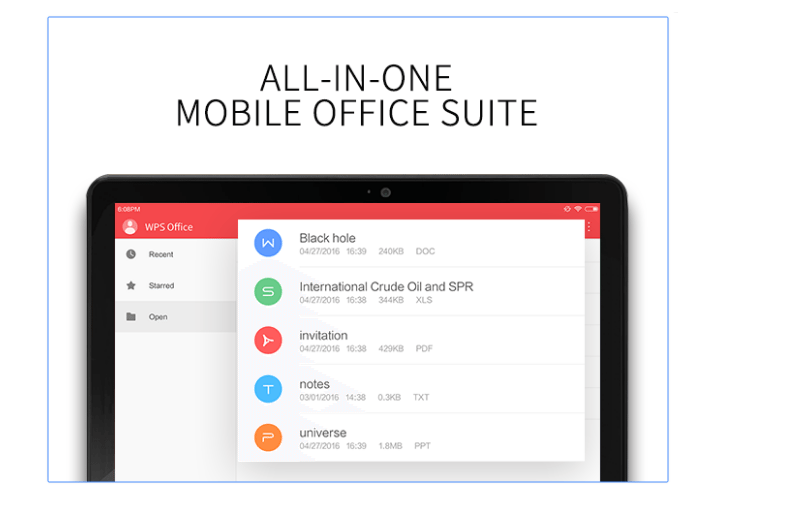 Cloud Drive
The app effortlessly connects to cloud drive and gives you access to all of your files and documents. You can easily access and edit your documents from Dropbox, Google Drive, Evernote, OneDrive as well as Box. This feature is generally comes with paid app but WPS Office + PDF offers it for free. Also, you can share office documents via email, instant messaging, WhatsApp, Telegram and more.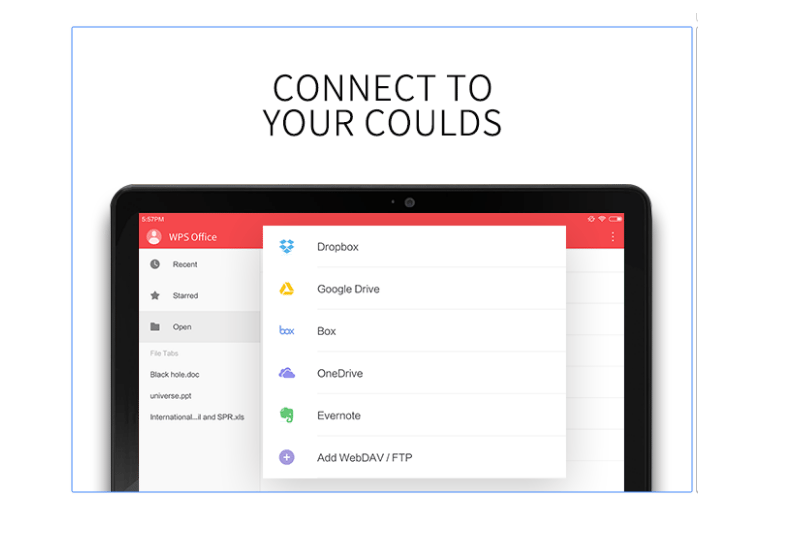 Document Security
With this app, your documents are always secure. They encrypt sensitive documents with passkeys and thus, you can edit the documents without any fear of losing your work. All your data and office documents are safe. The app also supports wireless printing and thus, you can print documents right from your Android or iOS device to any Wi-Fi capable printer.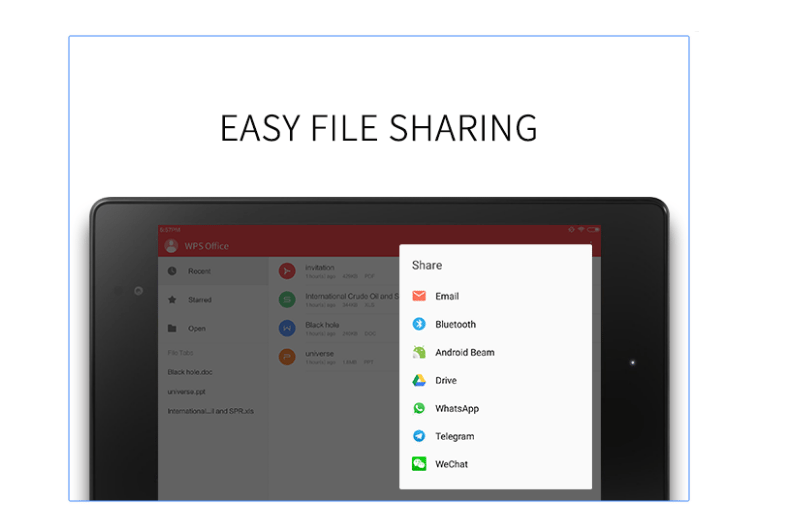 Edit Documents on-the-go
This free app is a feature-filled app, allowing you to edit and view Office documents anytime and anywhere you are. It is fully compatible with Microsoft Office, Google Drive and Adobe PDF. It works great at handling any documents including Word, Excel, PDF, presentations and more. You can easily export and then open and edit your documents and spreadsheets on the move.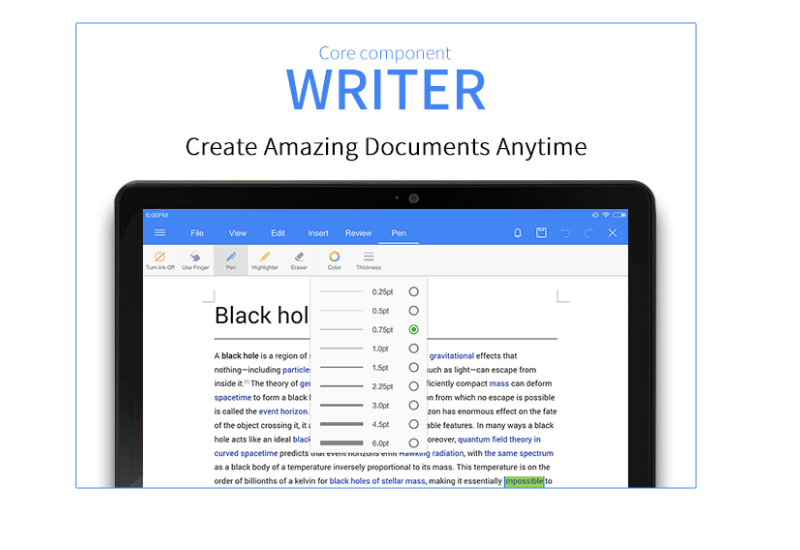 Wrapping Up
When looking for a Microsoft Office compatible suite, WPS Office + PDF app is a good choice. It is available for free download and comes with easy integration with existing cloud storage services. It is a good replacement over Google Docs and its familiar UI makes everything simpler.
Some useful insights about WPS Office + PDF:
Cost: Free
Publisher: Kingsoft Office Software Corporation Limited
Ratings: 4.4 out of 5 stars
Requires Android: 4.0 and up
Requires iOS: 8.0 or later
Download it for Android
Download it for iOS
Are you a WPS Office + PDF app user? Which features do you admire the most? Share your views with us in the comments.