SMG Studio is known for offering addictive games and Thumb Drift is no exception. It comes with a simple interface and is incredibly fun to play. This simple arcade score chaser includes new vehicles to unlock, new challenges to complete, one-finger control system and more. The game looks good and keeps you entertained for many hours. Though there are many racing games available but Thumb Drift for unique style continues to entertain gamers.
About Thumb Drift
The name tells everything you need to know about it. The purpose is to drift the car around the tracks using the thumb. The car will accelerate automatically when you use the thumb to drag or swipe on screen. If you hit pretty much anything, the game is over there only. The game is very sensitive to the thumb where you should not overdo anything. You should be careful when dragging your finger around the screen.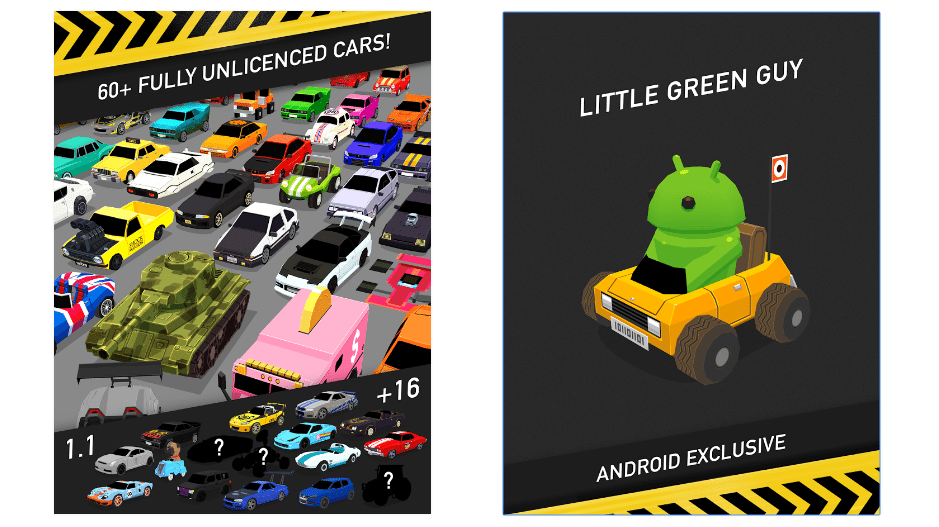 Several Challenges
There are many challenges to complete. You need to speed down random roads, and slide around to collect coins on the corners. It can be challenging to get in running your car alternately in various directions continuously. The control system may feel a little tough to get grip at first, but once things start to click, you will be enjoying drifting. The gameplay is smooth and includes few obstacles to catch you unawares and bring an end to the run.
There are many vehicles to unlock which keeps the excitement. The showroom includes many set of vehicles like taxi, sports car, tanks and more. The new tracks are unlocked by accumulating more distance and the coins earned
are used to unlock more vehicles. The game continues to surprise you every time when you press unlock button.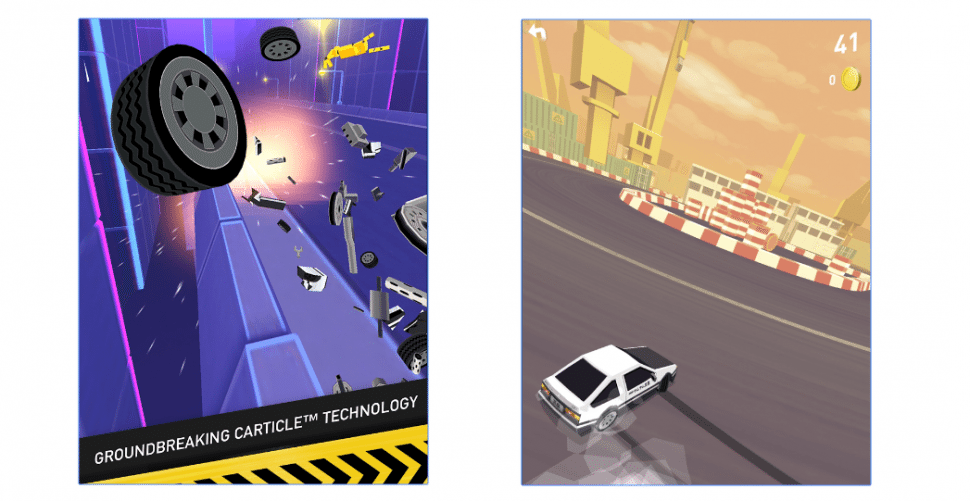 Fresh and Colorful
The gameplay is addictive and the artwork is fresh and colorful. The cars are attractive and the game has been beautifully designed. The visuals add simple charm to the game and make rides more enjoyable and pleasurable.
Some useful insights about Thumb Drift:
Cost: Free
Ratings: 4 out of 5 stars
Publisher: SMG Studio
Requires Android: 4.2 and above
Requires iOS: 8.0 or later
Download it for Android
Download it for iOS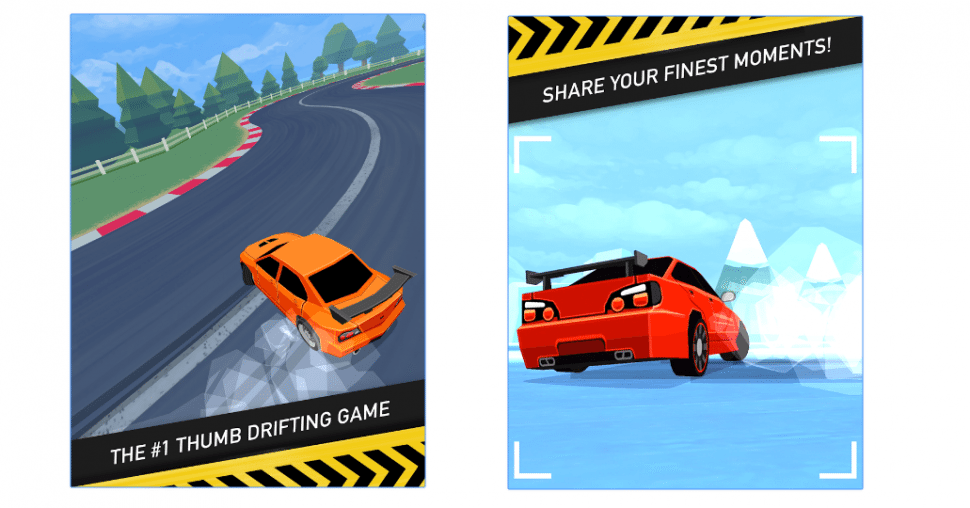 Wrapping Up
The game keeps its simple interface and continues to be entertaining and very addictive. It is unique in its playing style with focusing only on drifting. The best part is that it is available for free download and any casual gamer can grab it from Apple Store or Google Play Store.
The game is available for free download but comes with ads and one can pay a few bucks via in-app purchase to remove them.
Do you like Thumb Drift game? Which is your favorite racing game? Let us know about it in the comments.