Scanner App: The Best iOS Scanner
If you are looking for an easy to use scan app for iOS platform, take a look at Scanner App. This newest member in the iOS family lets you scan multiple pages efficiently. It lets you scan and store documents to save them, print them or even share them within seconds. It is one of the best scanner apps available in the market today. The app is selected as our app of the week. PDF Scanner also allows you to create and save an e-signature and it can be inserted directly into the scans. In addition to this, one can also group multiple scans together into a single PDF. The change of order of pages is just a move away. Let's have a look at its features:
An Easy to Use App
Scanner App is the easiest app for scanning files and documents. It offers you a simple way to scan your documents in seconds. The app is beautiful and is easy to use from the moment you see it for the first time.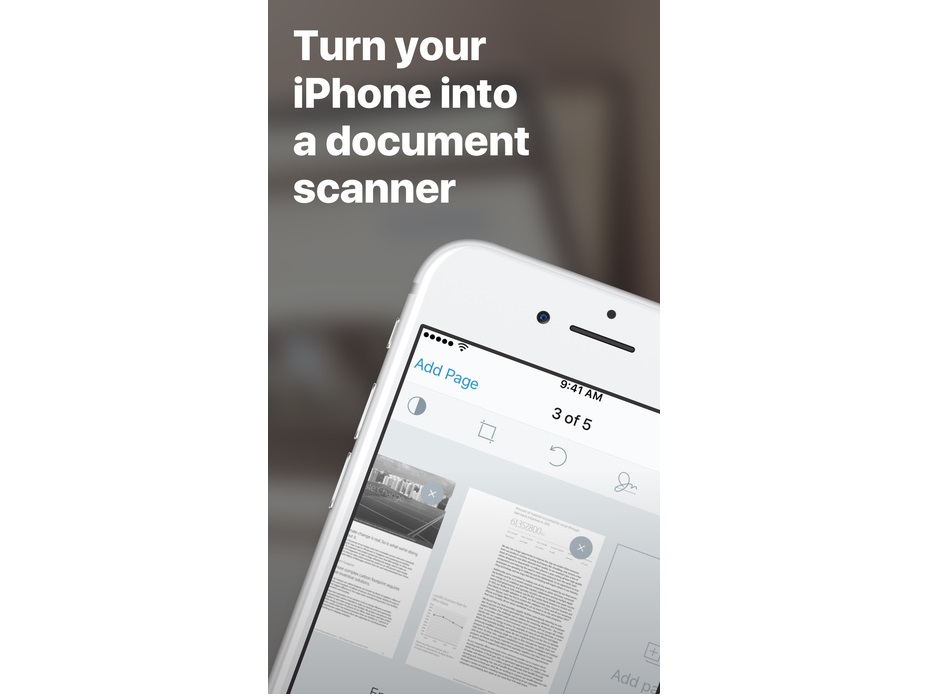 Quality Scan
Scanner App offers you high-quality scans up to 300dpi. It is your scanner wherever you can, whether at home or at work or on holidays. It scans your important files without any fear of losing them. The app comes with advanced edge detection feature to let you scan color pictures, contracts, note and lots more. With this free app, you will enjoy the best quality scans.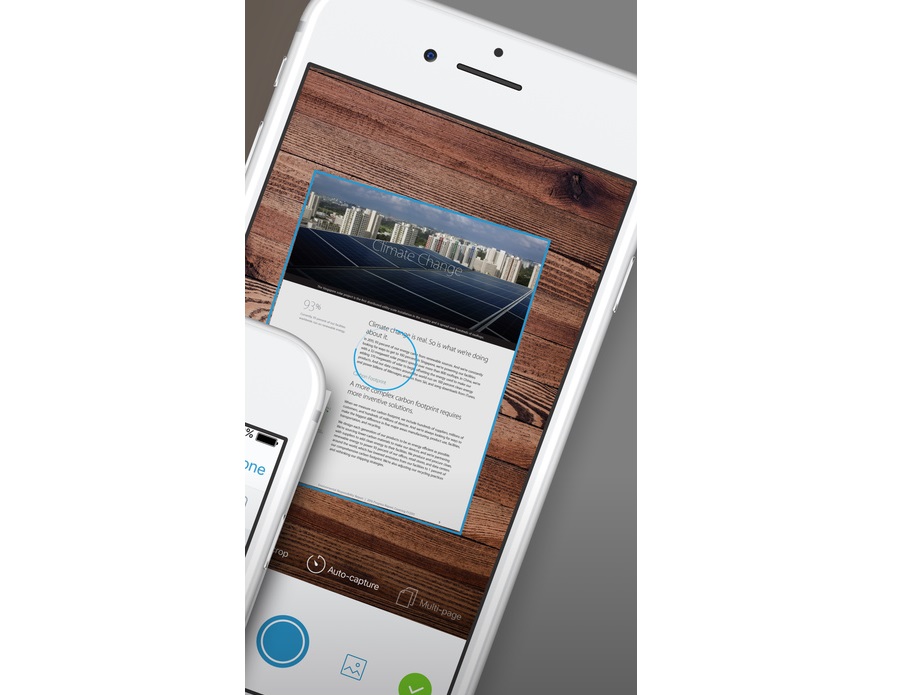 Instant Scanning
Scanner App is efficient enough to work within seconds. You need not to wait for minutes for scan. With this app, you can scan multiple pages even at lightning fast speeds.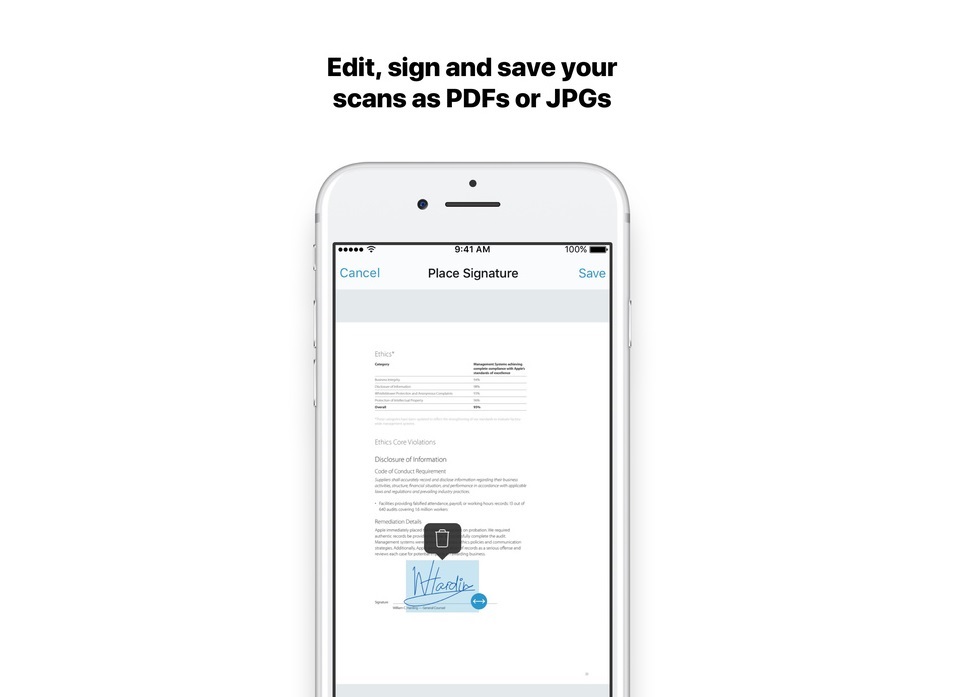 Supports Many Formats
Scanner App is capable of supporting almost all formats. You are given the option to choose saving files as PDF or JPG. The text recognition option will also be added soon. With this option, you can extract the text from the pages.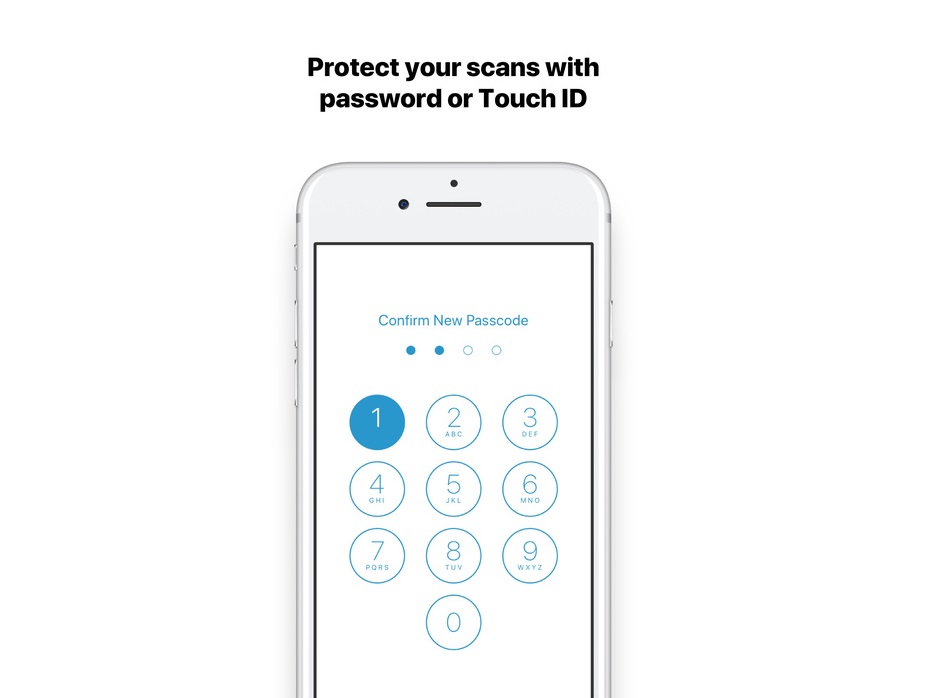 Good Storage Options
Scanner App lets you save your scanned files on your iDevice or PC. It lets you store files directly into your preferred cloud service. You can save the files to Dropbox, iCloud Drive, Google Drive, Evernote and Box.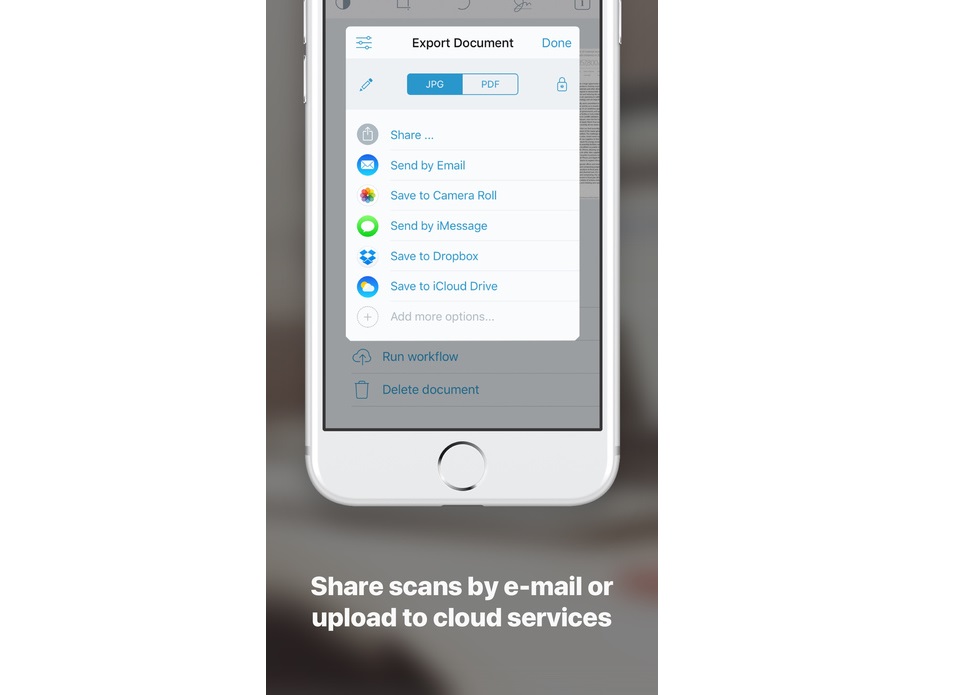 Some useful insights about Scanner App:
Cost: Free
Ratings: 4.5 out of 5 stars
Publisher: ScannerApp
Requires iOS: 9.0 or later
Compatible with: iPhone, iPad and iPod touch
Download it
When you are looking for a quick and easy scanning app, this app surely deserves your attention.
Do you like Scanner App? Give it a try and let us know how you feel about it in the comments.