Meet FIFA Mobile Soccer
Electronic Arts' has launched FIFA Mobile Soccer for iOS and Google play store. The new game is also available for Windows 10. As the game is out of soft launch, it is available worldwide. The new installment of FIFA Mobile series has been redesigned with mobile in mind. It is focused on the Ultimate Team mode and is all about quick fun. The game introduces a number of new modes, built specifically for the way people enjoy games.
About the Game
"When developing FIFA Mobile, we focused on giving players the most exciting parts of football in quick and fun bursts while prioritising gameplay and engaging, new ways to play FIFA on-the-go," senior producer Todd Batty said in a statement. "This meant building a game that was optimised for the mobile player resulting in a fun and social game that loads quickly, runs smoothly on a wider range of devices, and has a small download size relative to the depth of features and content in the game."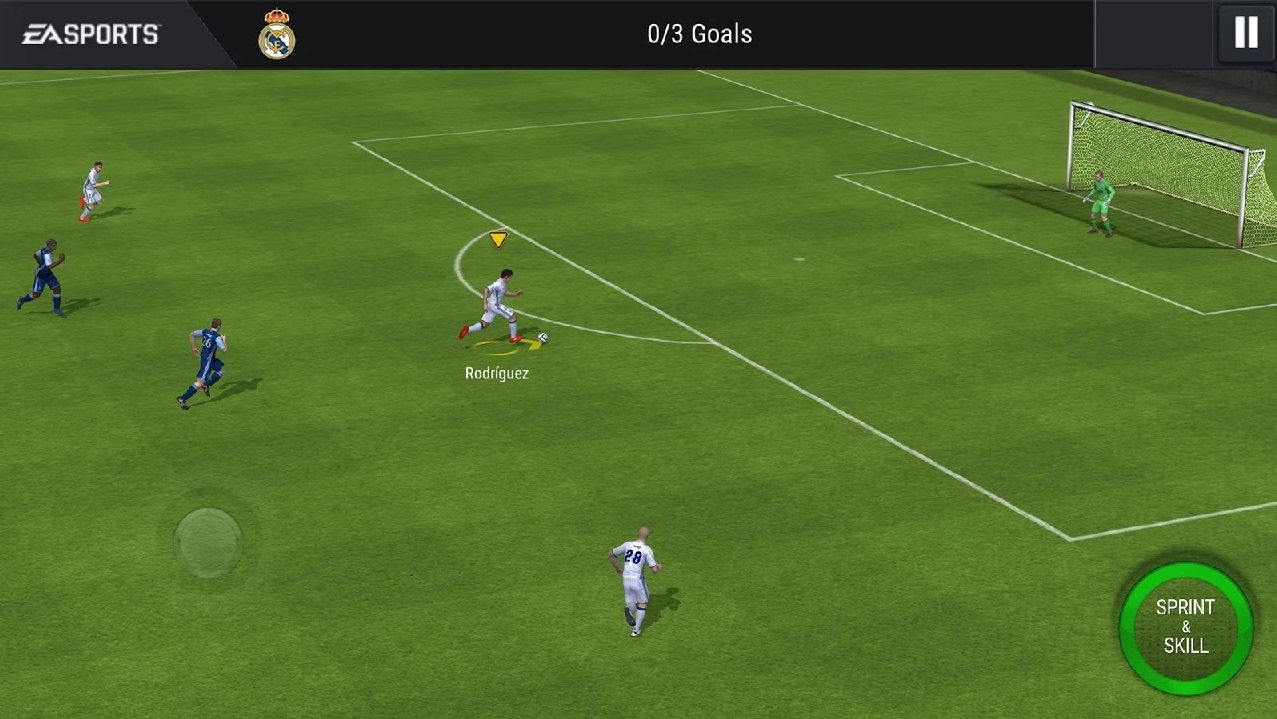 Attack Mode
The newly optimized features include Attack mode and daily events. Attack Mode is a turn-based quick match where you need to score as many goals as possible. You will be given a bunch of scenarios to score from and ultimately out-score the opponent. Daily Events are a way to continuously add new and fresh content by EA on real events happening in the world of soccer.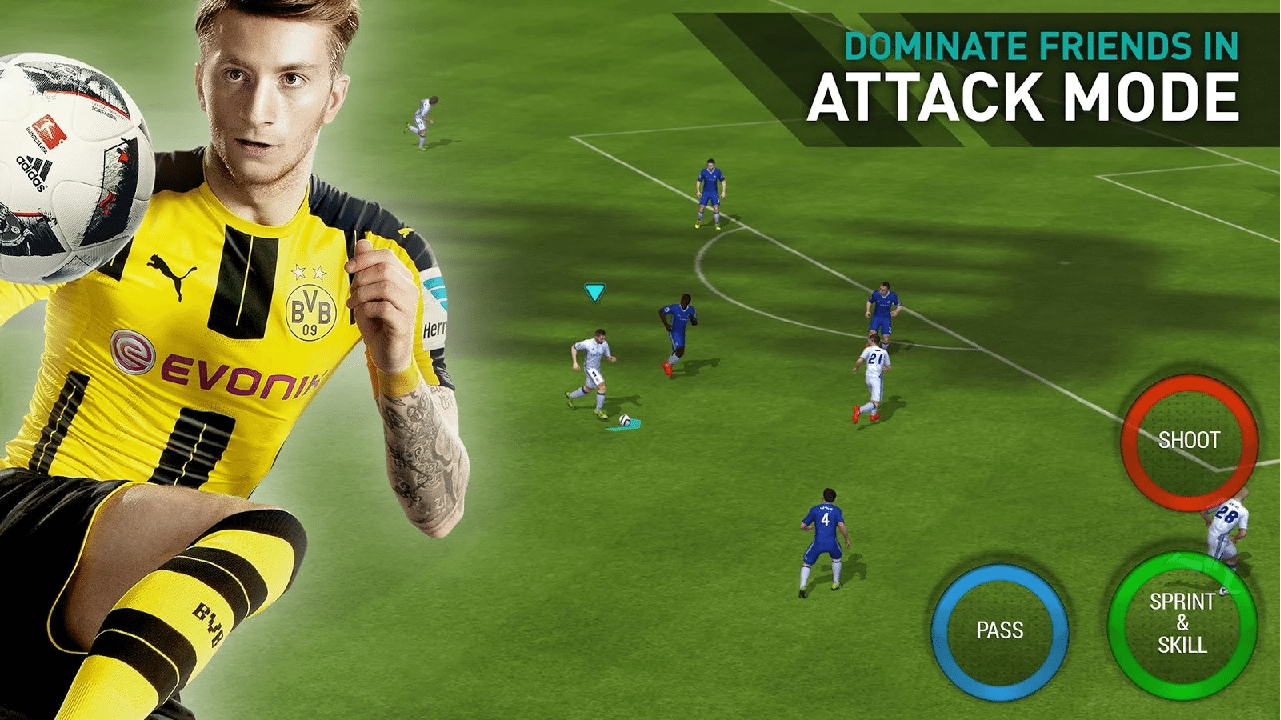 Authentic Soccer Experience
With over 30 leagues, 650 real teams and 17,000 real players, FIFA Mobile aims to offer an authentic soccer experience. It lets you build your team your way with a fresh approach to obtain players. A new feature called Leagues has been added. It allows you to create or join a league with up to 32 players. You can chat and send gifts in this global soccer community. "Plans" feature is about making the most of unwanted items to get better ones.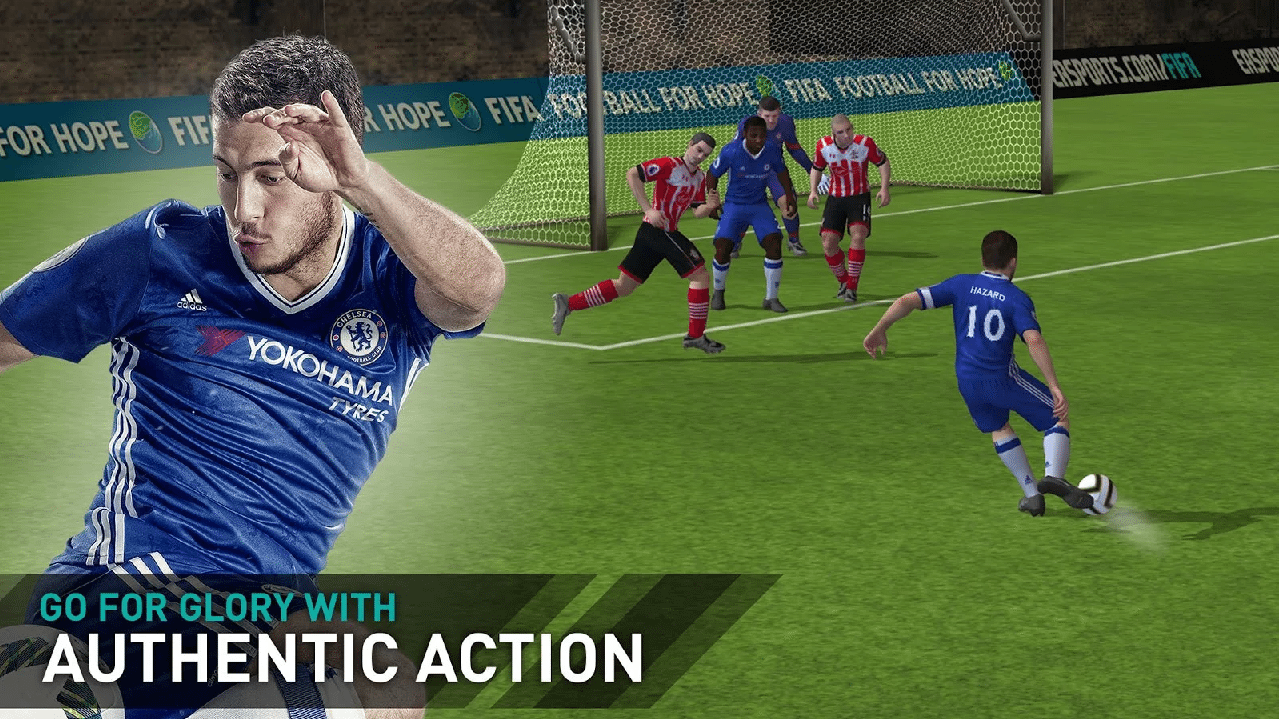 Test Your Skills
It offers you a truly social experience where you can join forces and strive for glory with friends and gamers from around the world. You can test your skills in inter-league championships or climb the leaderboards with best gamers worldwide.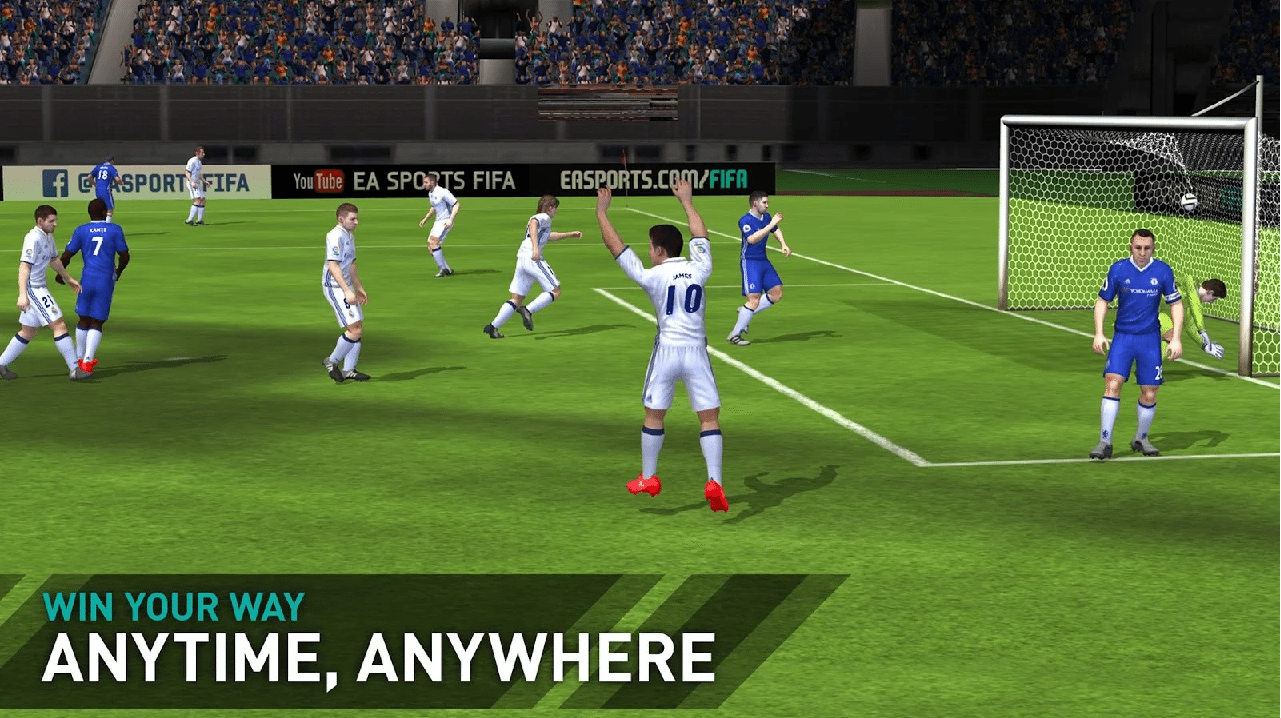 Some useful insights about FIFA Mobile Soccer:
Cost: Free
Ratings: 4 out of 5 stars
Publisher: Electronic Arts
Requires Android: 4.1 and up
Requires iOS: 8.0 or later
Requires Windows: Windows 10 Mobile
Download it for Android
Download it for iOS
Download it for Windows Phone
Get this free game from Play Store today and let us know how you feel about it in the comments.