WhatsApp introduces a new feature called WhatsApp Status Feature to allow users to edit posts with texts, emojis and finger drawings like Snapchat and Instagram Stories. The new Status feature automatically becomes visible on your app. Here is everything we want to know about it.
What is New WhatsApp Status Feature?
Since launch of WhatsApp, you could have only a status in WhatsApp like Available, at the movies, and so on. Nowadays, as multimedia hubs are on the rise, Statuses are also picture based. WhatsApp has started rolling out an update worldwide where you can share videos, photos and GIFs that expire each day. The WhatsApp Status Feature is essentially identical to the "Stories" feature in Snapchat and Instagram. Both social media platforms allow users to share daily life updates that expire after a period of 24 hours.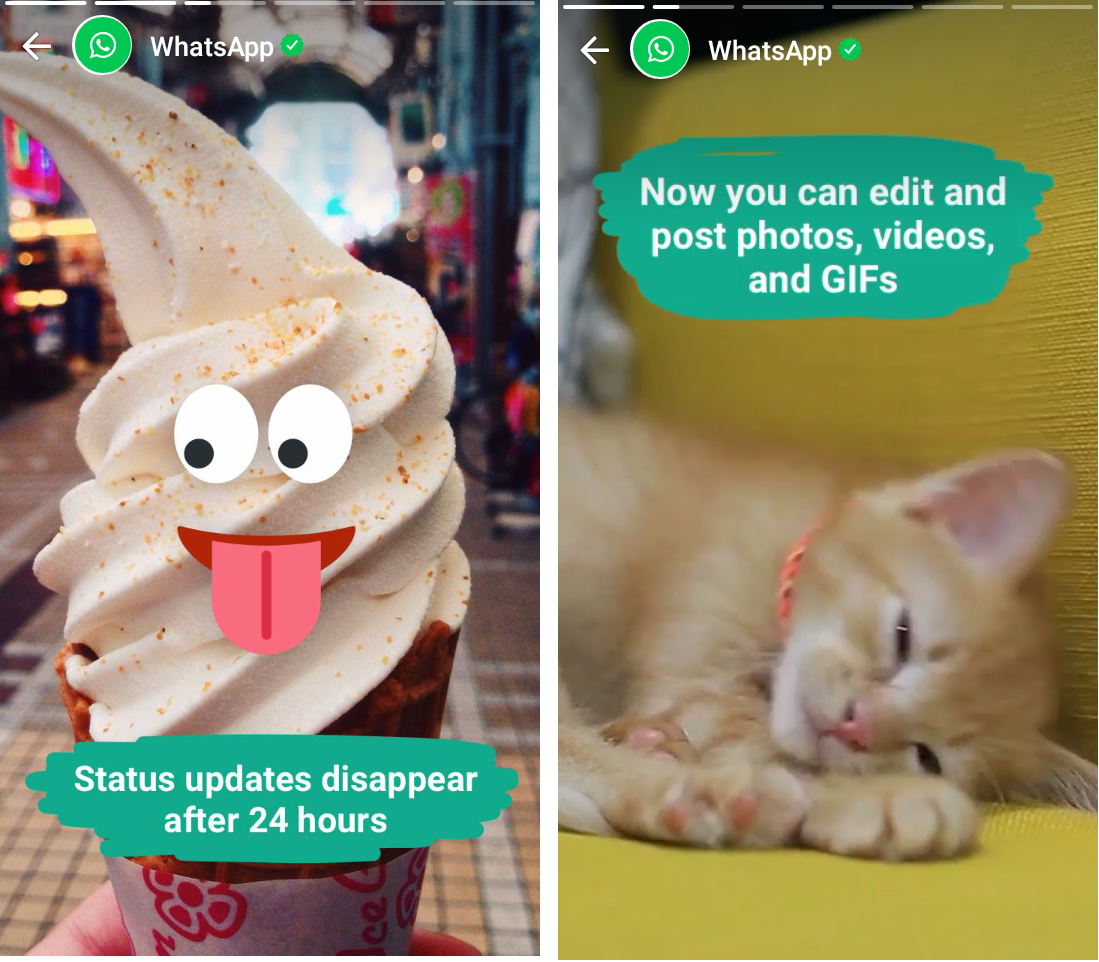 Share Pictures, GIFs, Videos
The new WhatsApp Status feature allows users to share their pictures, videos and GIFs with the contacts which will disappear after 24 hours. The videos you upload as WhatsApp status cannot be longer than 10 seconds. The status you record and share can be as long as 45 seconds. One can also upload GIFs as the WhatsApp status. The more statuses you make, the more they add to your feed of photos and videos. With WhatsApp Status Feature, you can also see who all have viewed your status by checking out the view counter at the bottom of the phone screen.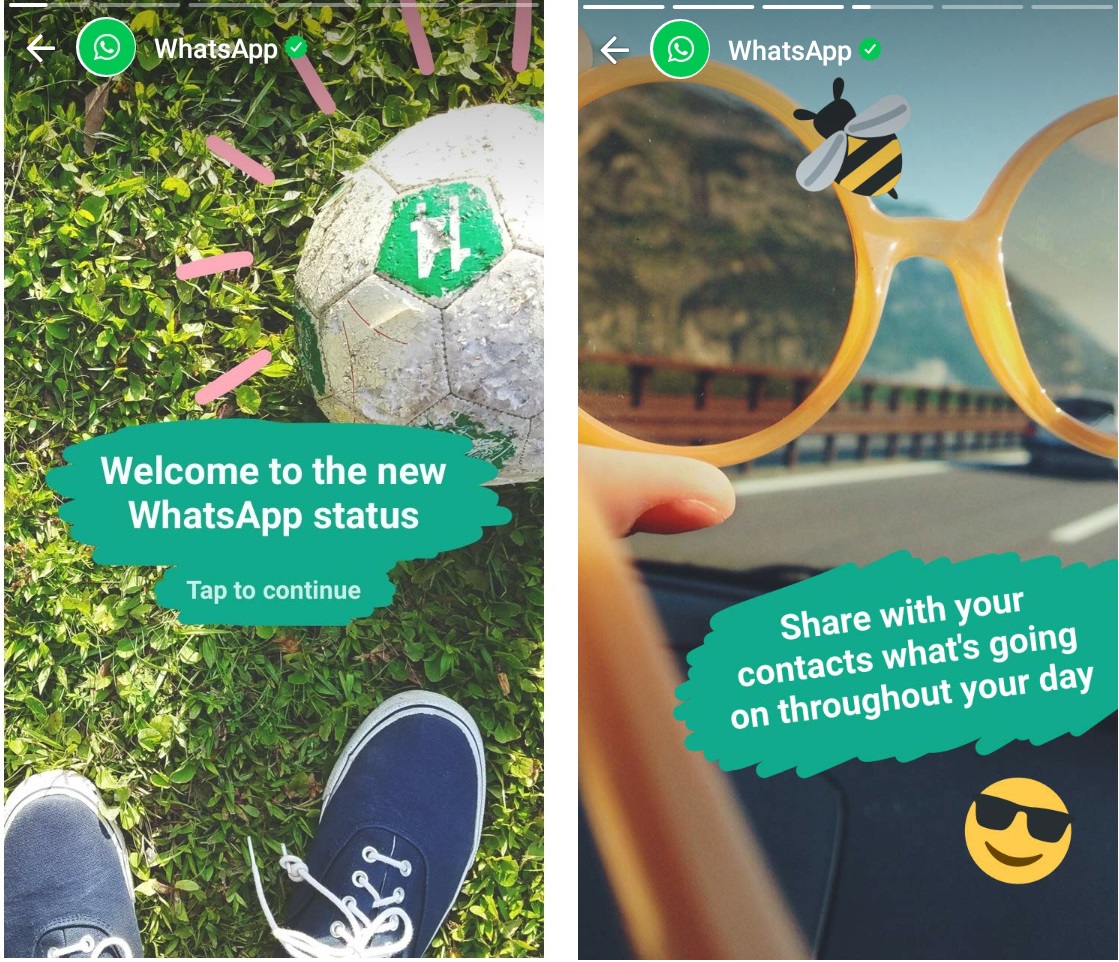 How to Set Status?
'Status' receives its own tab, located between 'Calls' and 'Chats' tabs in WhatsApp UI. Within this tab, users can view their contacts' recent status updates as well as the replies received on own status. You can tap on 'My Status' tab at the top of the list to update your status. There are two ways to add a picture, video or GIF to your WhatsApp status. One way is to select it from camera roll and the other is to post one from in-app camera. You can add emoticons, drawings and text to your status. One can also add captions to the status as well.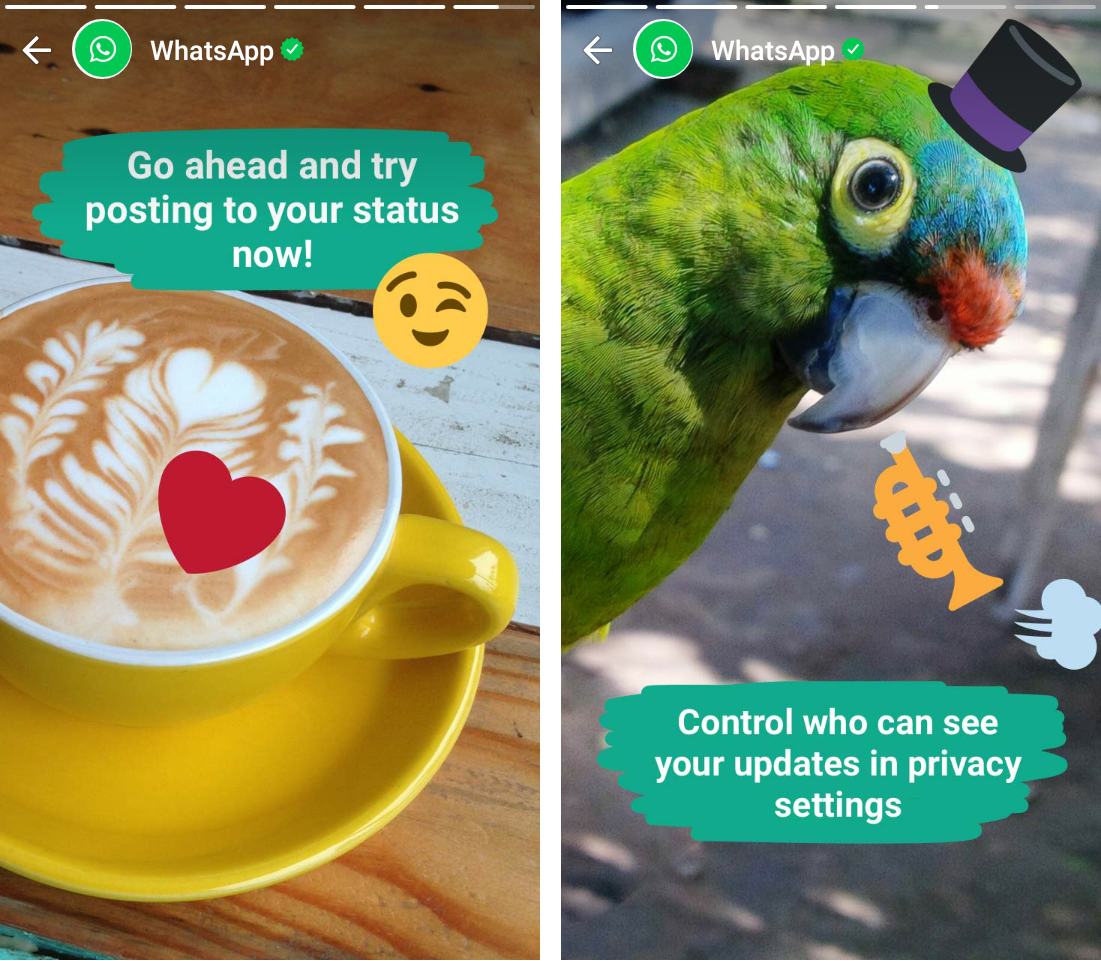 Who Can See My Status?
You can manage who can see your statuses. By default, it will be visible only to your contacts and in case, you want to change the privacy settings, you can also do so. There are three options:
My Contacts: Status becomes visible to all your contacts.
My Contacts Except: With this option, you can choose the people from your contacts who you don't want to share your status with.
Only Share With: This option allows you to share the status only to the contacts you select.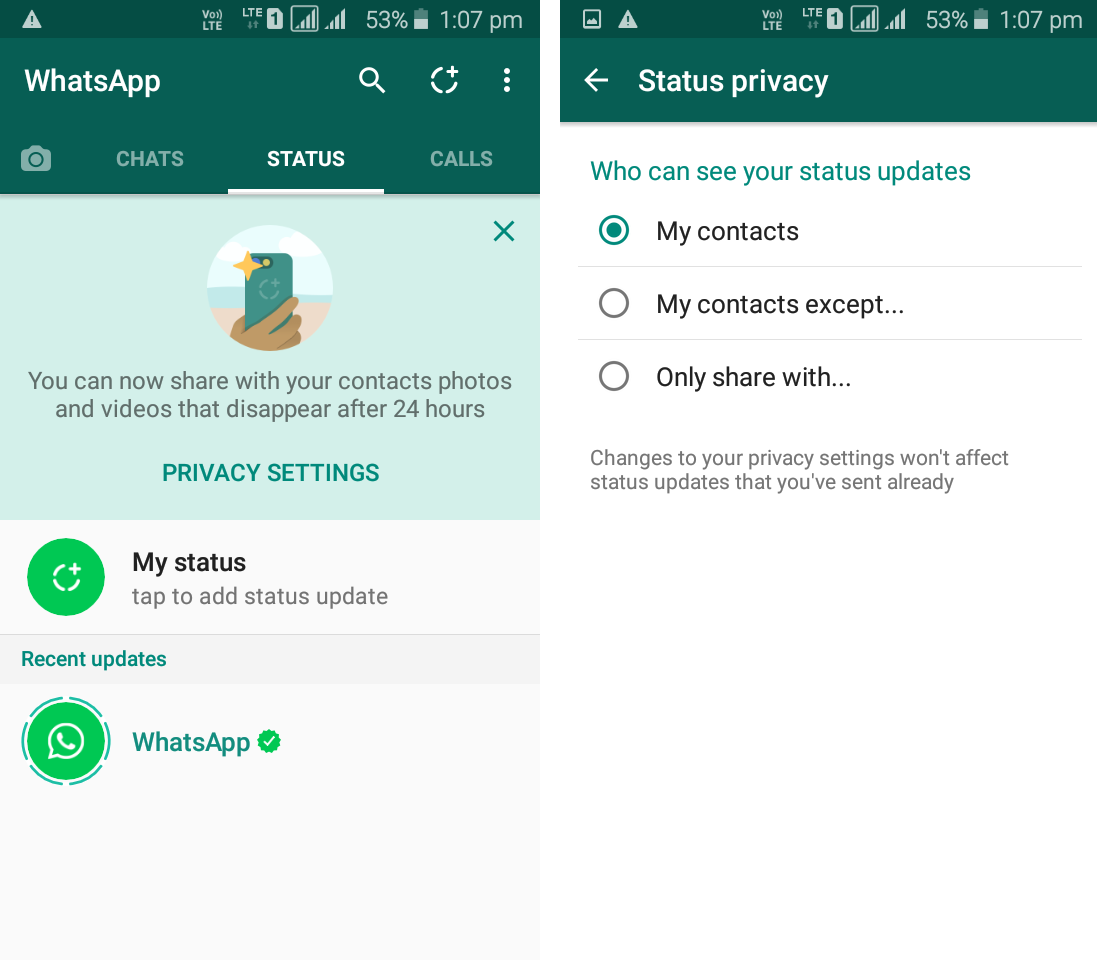 How to Delete WhatsApp Status Feature?
If you want to delete the status, tap 'Status' in the bottom left of WhatsApp, then tap 'My Status' at the top of the screen. The Status will display with an eye icon at bottom of it. You can then simply tap the bin icon and delete.
Do you like this new WhatsApp Status Feature? Share your views with us in the comments.