Pre-order Samsung Chromebook Pro
Samsung Chromebook Pro was first announced by the company at CES back in January along with a lower spec Samsung Chromebook Plus. It is a higher spec device of the two and has finally got a listing in US. Amazon users can pre-order it now for $549.99 and it starts shipping May 28. So, you don't have to wait much to get it delivered at your doorstep.
Though Plus was released back in February but the Pro was delayed, presumably to fix android app compatibility issues. But now, it has finally been made available for pre-order. It is priced at $100 higher than the Plus variant. Amazon is offering it in black color only. Here, we take a close look at its specifications.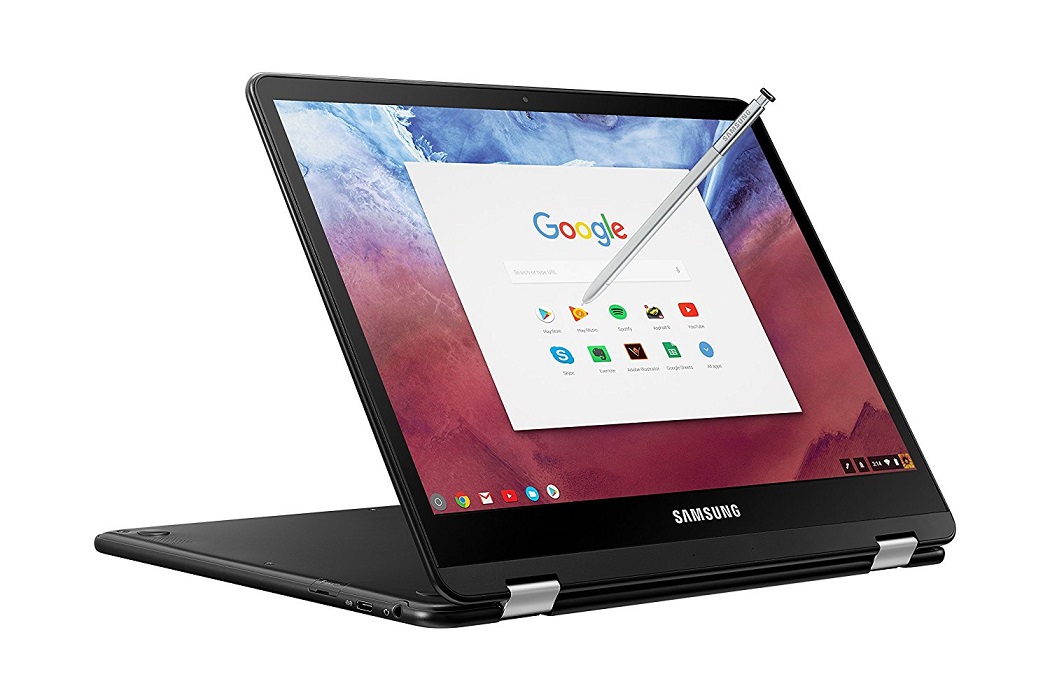 Display and Design
Part Chromebook and part Android tablet, Chromebook Pro features a 12.3-inch display. It has a 360-degree convertible laptop design with an aspect ratio of 3:2. The device is an effort by Samsung to serve as both android tablet and the traditional chromebook. You get a sharp QHD display with resolution of 2400 x 1600 pixels. Samsung Chromebook Pro debuts stylus support on a Chrome OS device for the first time. It includes built-in stylus. The stylus feels on par with everything and is also pressure sensitive.
The device features an all-metal design and is the lightest device in its class weighing 2.4 pounds. It is an incredibly thin and light laptop and its all-aluminum build makes it sturdy and tough. The device also features all rounded edges.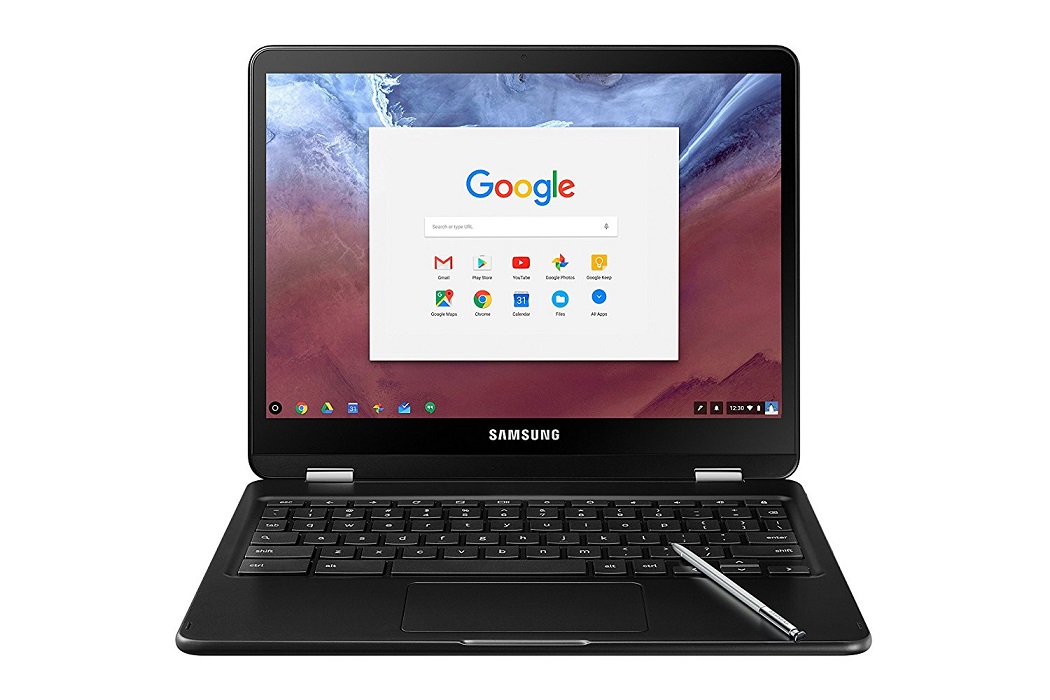 Keyboard
The keyboard does not offer a comfortable typing experience. Also, the keyboard has almost no room to stretch out, resulting in small overall keys. The delete key is also very small, just one-fourth of the normal size. The key travel is not so comfortable and the Chromebook lacks keyboard backlighting as well. Though the trackpad comes with a plastic feel but it offers accurate tracking.
Specifications
Thanks to Intel Core m3-6Y30 processor, it offers good streaming 4K media. The experience is further enhanced with access to 2 million android apps from Google Play Store. The cutting-edge software provides great multi-tasking and multi-window experience. It houses 4GB of RAM and 32GB of inbuilt storage. You can also expand the internal storage via microSD card.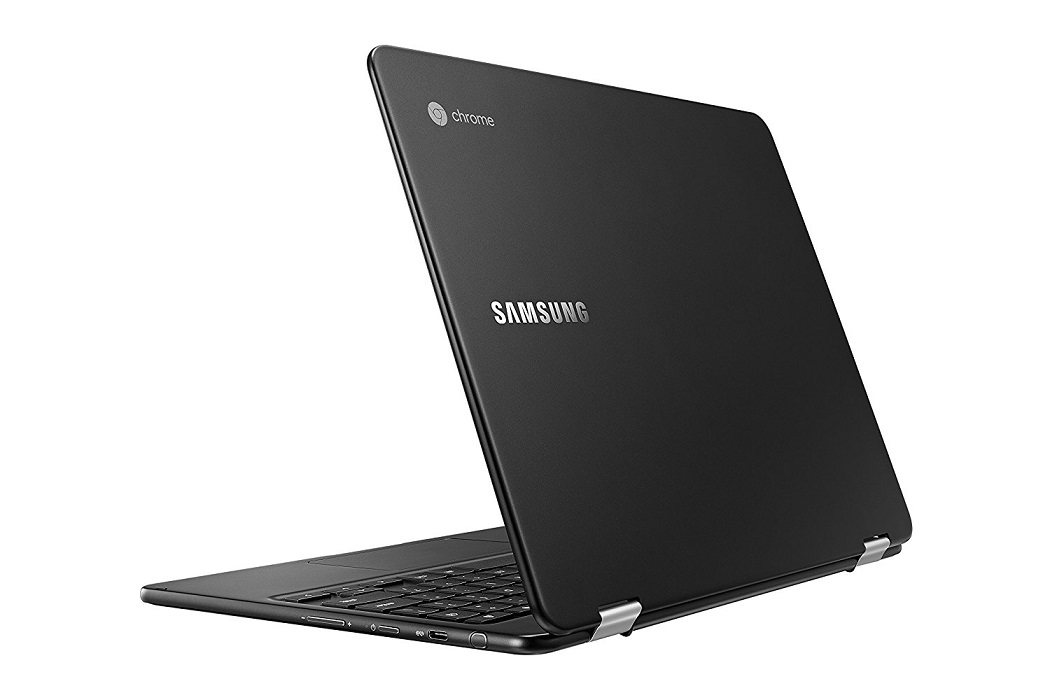 Other Details
According to the South-Korean company, Chromebook Pro is a new class of device and has been designed with Play Store in mind. It comes equipped with gyroscopes and accelerometers. There are two USB Type-C ports and thus, can charge on either side. You will need adapters for using external monitors. There's a microSD card slot for expanded storage as well.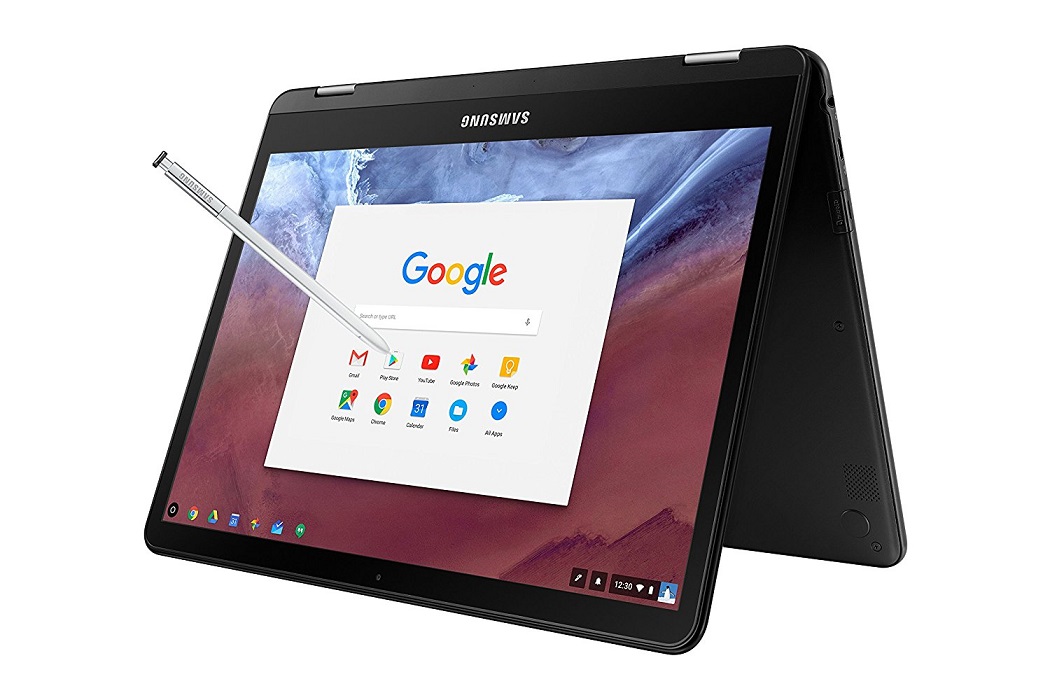 A quick look at specifications of Samsung Chromebook Pro:
| | |
| --- | --- |
| Specifications | Details |
| Display | 12.3 inches |
| Dimensions | 11.06 x 8.72 x 0.55 inches |
| Weight | 2.4 pounds |
| Resolution | 2400×1600 pixels |
| Processor | 2.2GHz |
| Operating System | Chrome |
| RAM | 4 GB |
| Storage | 32 GB |
| Hard Drive | Flash Memory Solid State |
| Battery | Lasts all day |
| Price | $549.99 |
| Pre-order at | Amazon |
Do you like Samsung Chromebook Pro? Let us know your thoughts in the comments.