Fix-it Utilities is one of the popular Windows PC maintenance utilities available today. The latest version of the software version 15 comes with reliable protection and security features along with remote control of PCs via an online dashboard. The program includes a suite of utilities to speed and secure up to five PCs. This software by Avanquest provides you with all the tools and features necessary to keep the computer running smoothly. Its exclusive Active Intelligence automatically monitors and fixes all PC tune up problems.
Let's have a close look at its features:
Fine Tunes your PC
Fix-it Utilities 15 Professional can significantly improve your PC performance. It disables startup programs to improve boot time. The software lets you identify programs and processes that are using most resources and optimizes how Windows uses memory. With Fix-it Utilities 15 Professional, all windows registry errors and broken registry shortcuts are fixed. It early detects system for hard drive problems.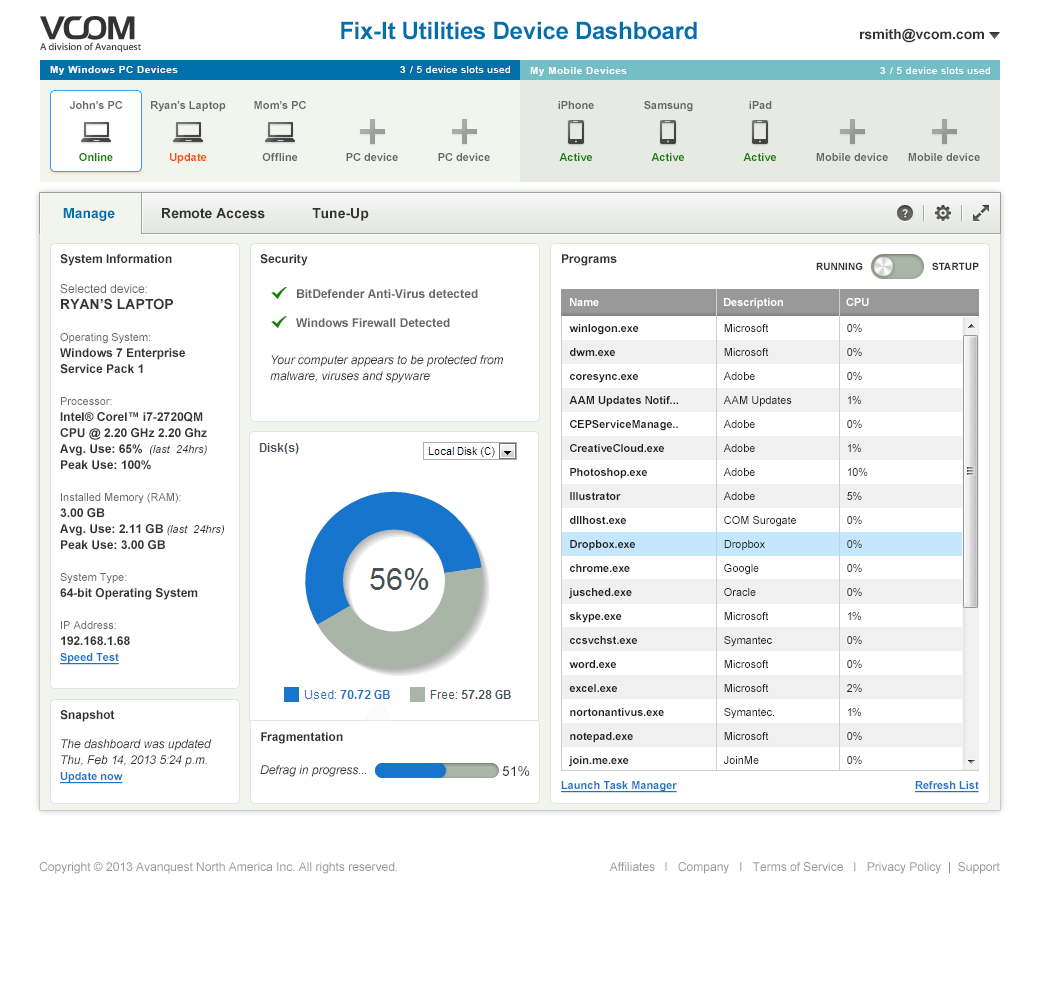 Protection against threats
Fix-it Utilities 15 Professional detects and removes viruses, spyware and malware. It also prevents rootkits and keyloggers for stealing your personal details. The software provides you real-time protection against malicious activities and hourly updates to provide protection against the latest threats. The one-step PC Tool Wizards optimize your hard drive and system registry. It detects, removes and protects you from viruses, spyware and malware threats.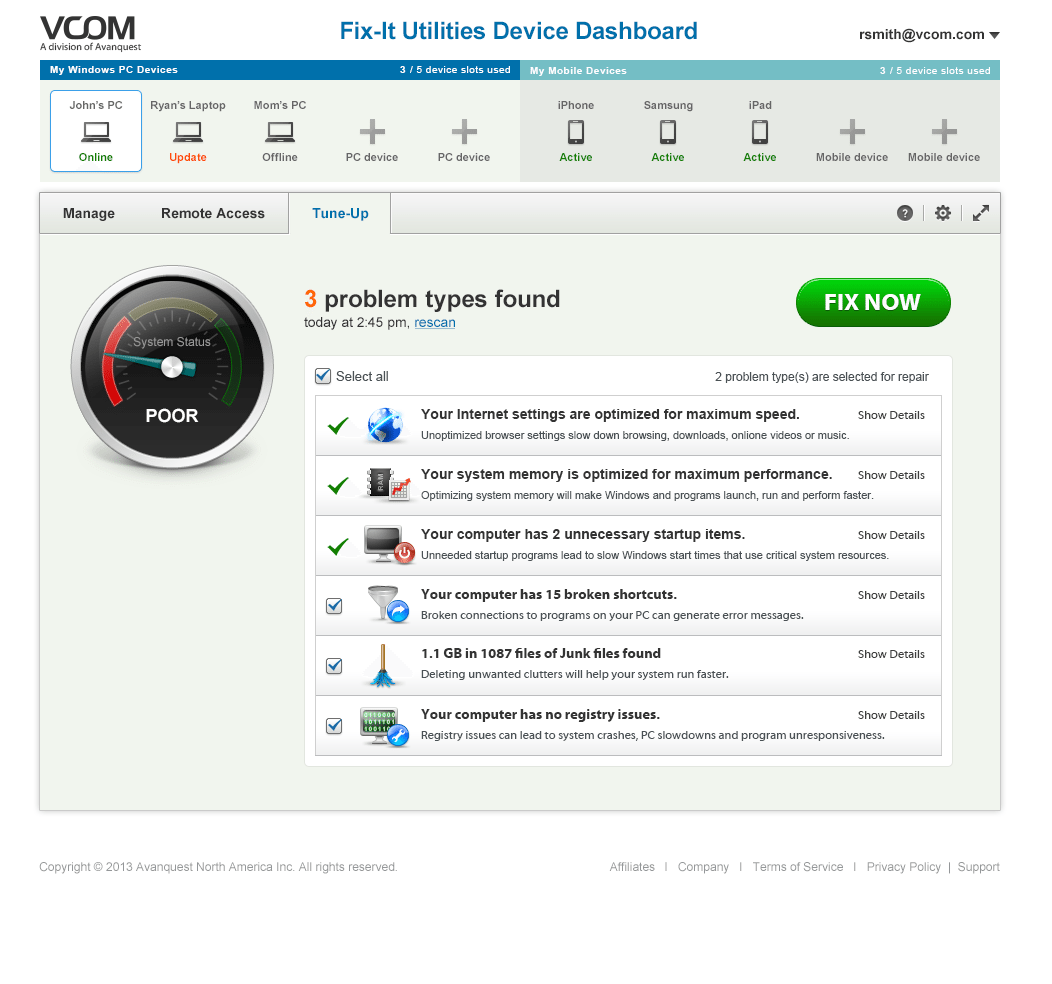 Easy to use interface
Fix-it Utilities comes with a simple interface and has a great host of optimization tools. It has a number of optimizer tools such as a Memory Optimizer, Internet Optimizer, Windows Optimizer, Program Optimizer and more. In addition to this, it includes disk defraf, registry defrag and registry cleaners to offer optimal speed and accelerated performance.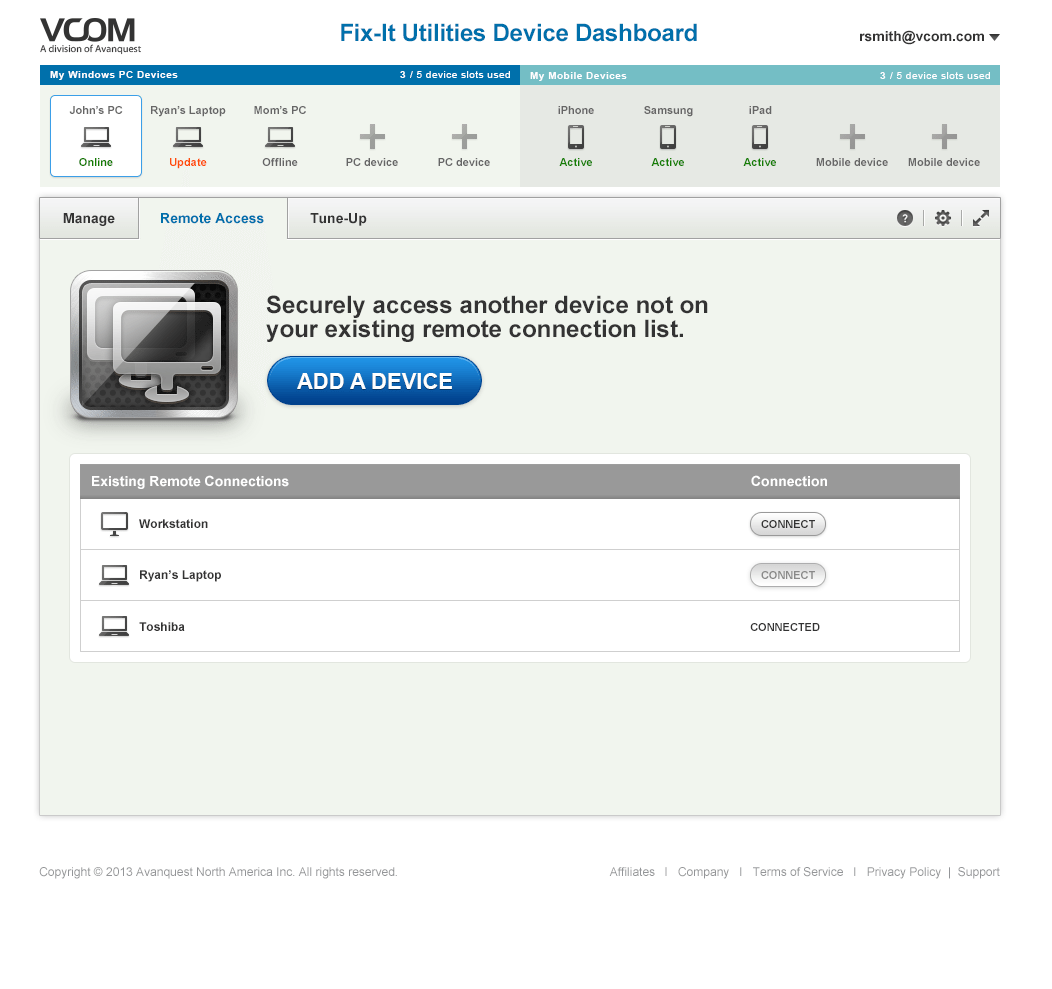 Exclusive Features of Version 15
The version 15 comes with many improved and enhanced features and these include:
Online dashboard for viewing all PCs, tablets and phones from one place
Remotely access any PC from anywhere and control all your personal, work and family computers
You can use it from any browser on your tablet, phone, PC or Mac.
Locate your phone on a Google map from any browser and remotely lock down device to stop unauthorized access
Remote wipe data in case the device is lost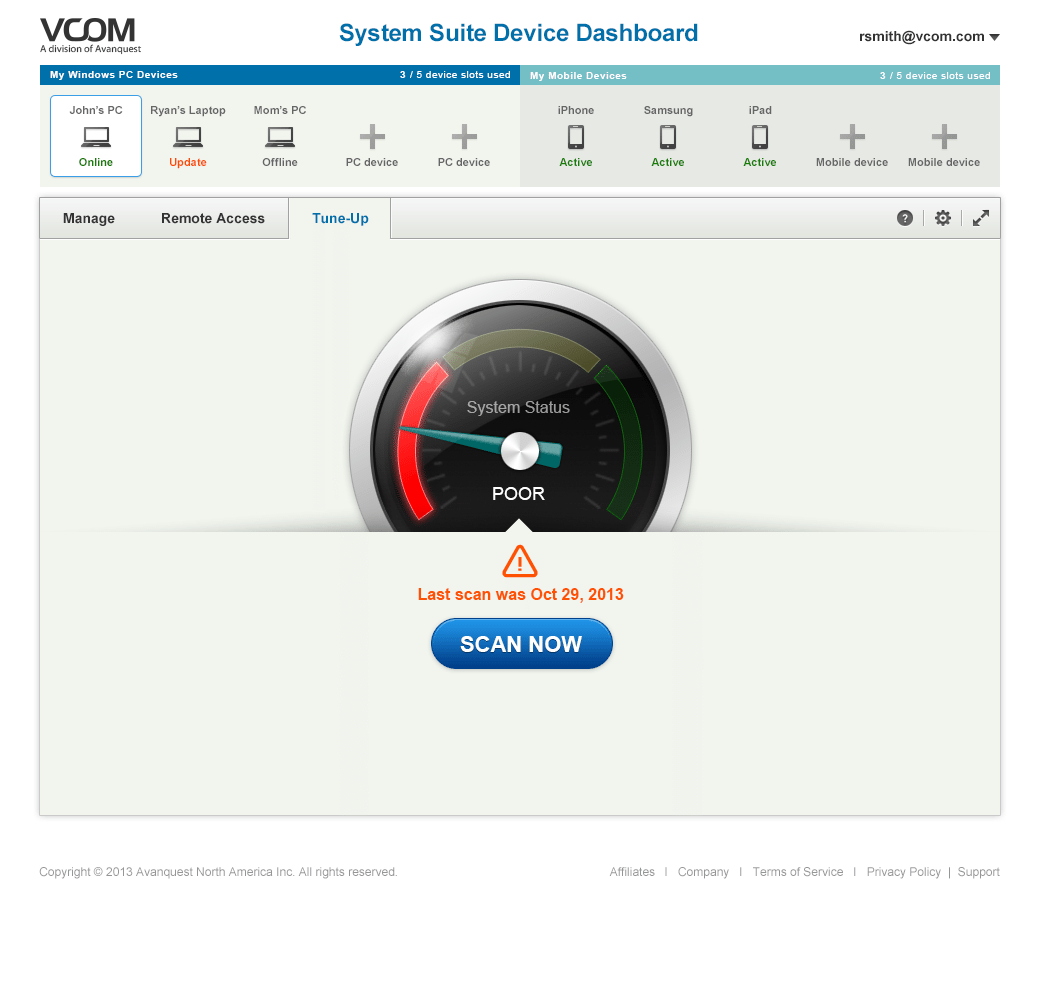 A quick look at Fix-it Utilities 15 Professional:
| | |
| --- | --- |
| Specifications | Details |
| Registry Repair | Yes |
| Defrag hard drive and registry | Yes |
| Driver updater | No |
| Windows Optimizer | Yes |
| Disk diagnostics | Yes |
| Startup Manager | Yes |
| File Encryption | Yes |
| Spyware Remover | Yes |
| Email, Live Chat, Forums | Yes |
| Works with | Windows 8, Windows XP, Windows Vista, Windows 7/td> |
| Cost | $39.95 |
---
Pros:
Repairs your registry
Protects against malware
Various tools to diagnose and fix PC problems
---
Overall Verdict
We found that Fix-it Utilities 15 Professional includes a good set of tools to protect your PCs from threats and system slow-downs. Remotely control PCs feature is useful. The ease of use and a great host of utilities at one place make it outshine in the market. It is unique in its ability to serve as a device manager. The software gives you all the tools to keep the system clean and running smoothly.
What are your thoughts about this software? Have you tried it? Let us know your thoughts in the comments!
If you like our content, please consider sharing, leaving a comment or subscribing to our RSS feed to have future posts delivered to your feed reader.

Please follow us on twitter @CodeRewind and like us on facebook