Samsung Gear IconX
After weeks of leaked information about Gear IconX, it has officially been released by Samsung. The company has also unveiled Gear Fit 2 wearable. Samsung Gear IconX is a wireless earbud that comes with sensors to track steps, heart rate and calories burned. The company is expanding beyond fitness trackers with these wireless earbuds. These are the first truly wireless earbuds from a major manufacturer. Let's have a close look at it:
Connect Wirelessly
The Gear IconX connects to the phone wirelessly and guess what, there are two wires connecting the two earbuds. These pair of earbuds is truly independent of one another. They are completely cord-free and take the form of simple-looking earbuds.Thanks to the P2i nano coating, the earbuds are splash resistant.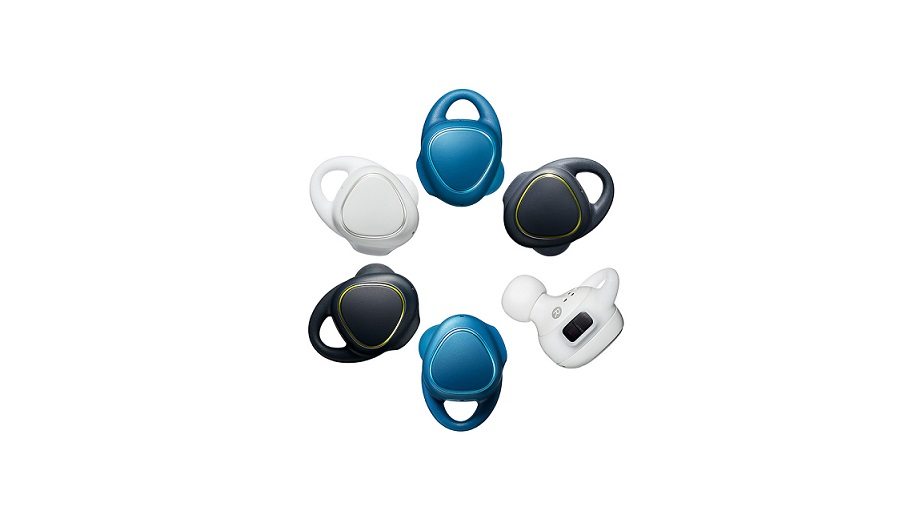 Easy to Use
To activate the earbuds, you just need to insert the earbuds into your ears and they will automatically start playing music. You can choose to listen music from your Bluetooth-connected phone or from the 4GB of internal memory. It also incorporates gestures on the back of earbuds to control the music. When you single tap, it starts or pauses the playlist while a double tap goes to the next song. A triple tap goes back one song and you can swipe down or up to adjust the volume.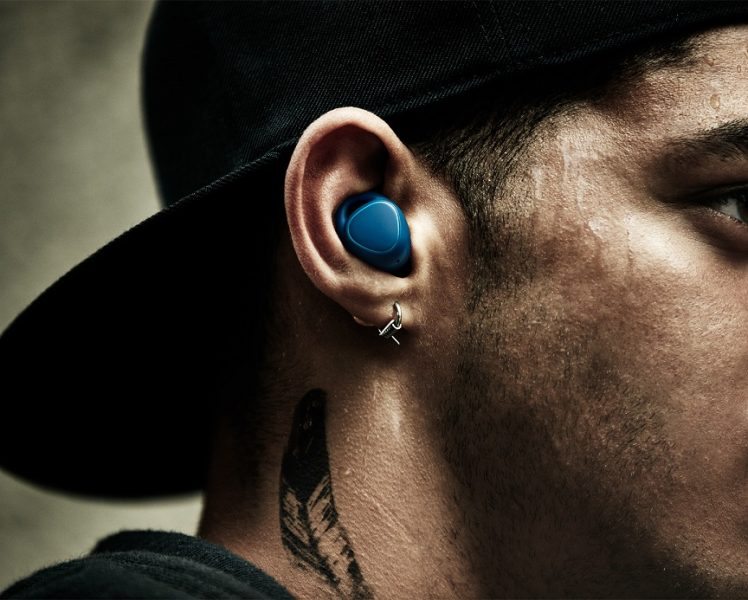 Track Fitness Information
The new wireless earbuds track fitness information as well as provide users with feedback on their running performance. They provide useful details like heart rate, speed, distance, duration, and calorie burned through the Voice Guide. It can even sync health data with S Health app on your tracker.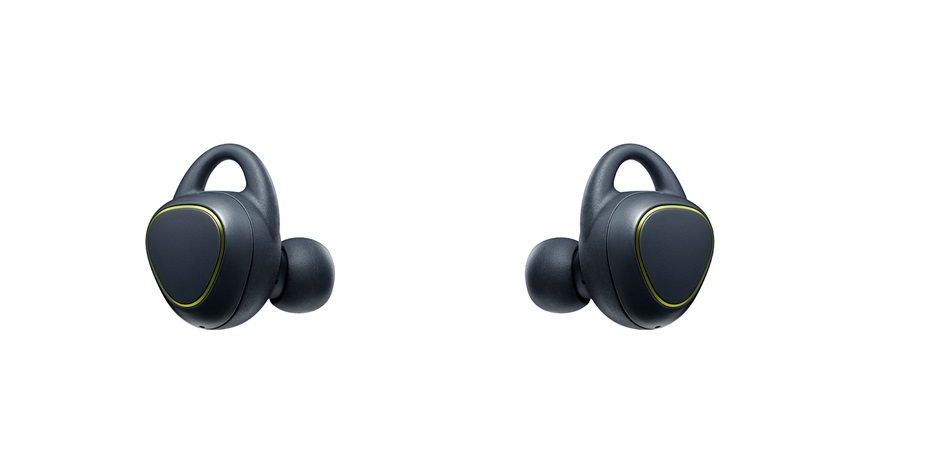 Compatibility
These earbuds are compatible with devices running Android 4.4 Kitkat and above and have a minimum of 1.5GB RAM. They have been designed to work with you, your fitness needs and with your smartphone.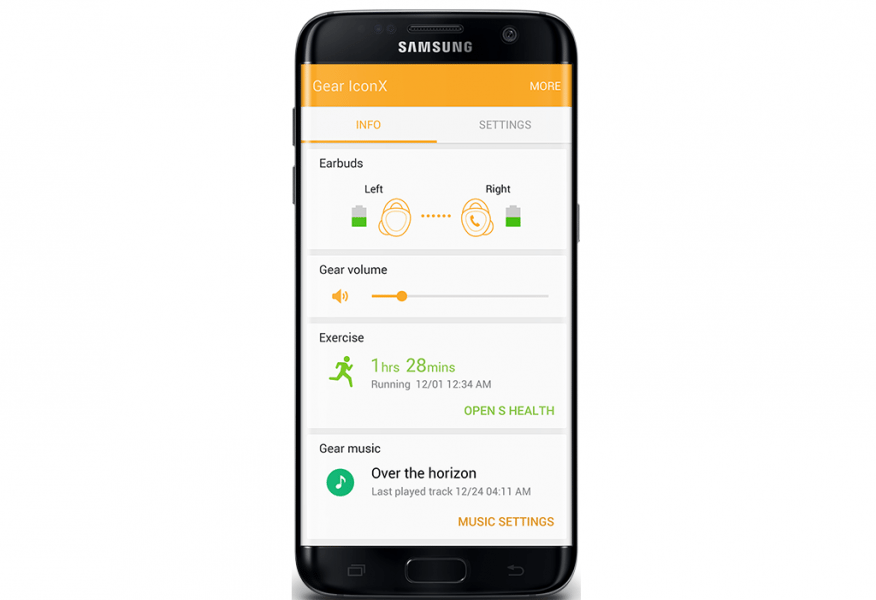 Simple Charging
The earbuds are stored in a small pill-shaped case that provides up to two full charge. By placing the earbuds into their respective slots and closing the case, the charging begins. A red light will appear on the carrier to indicate that they are being charged. The company claims that the headphones will only last for about an hour and a half when streaming music for your phone. However, they last for over three and a half hours when playing music stored on the 4GB of internal memory.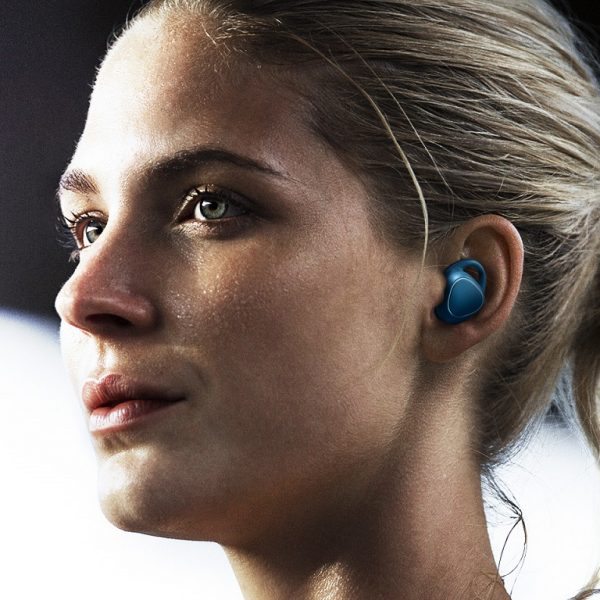 Specifications
Gear IconX
Dimensionsy
Earbud: 18.9 x 26.4 x 26.0 mm
Case: 35.3 x 30.3 x 92 mm
Storage
3.5 GB
Frequency Range
20~20 kHz
Speaker Sensitivity
89.5 dB ± 3 dB / 1mW
Speaker Impedance
16 ohm
Water Resistant
Splash Resistant
Sensors
HR, Accelerometer, Capacitive Touch
Bluetooth
Yes, 4.1
Battery
Earbuds: 47mAh
Case: 315mAh
Microphone
2 per earbud
Compatibility
Android 4.4
Official Website
Samsung.com
They will be available in black, white and blue colors from quarter of 2016 onwards.
Do you like Samsung Gear IconX earbuds? Share your thoughts with us in the comments.