WhatsApp continues to offer an array of features to its Android and iOS users and the recent one being the voicemail feature. The feature arrives on iPhone devices first, followed by Android devices. Voicemail feature in WhatsApp works similar to sending voice messages. The new feature allows you to leave a voice recording or a voicemail in case the other person does not pick up the call or cancels it.
Steps To Use Voicemail Feature in WhatsApp
To use voicemail feature in WhatsApp, update your app to the latest version. The version 2.16.8 on iOS and 2.16.229 on Android brings the latest feature to the users.
When you call someone on WhatsApp, upon disconnection of the call, you will see a prompt message of 'Voice Message' option.
Hold down the voice message option to speak.
When you are done, it will automatically send it to the other person.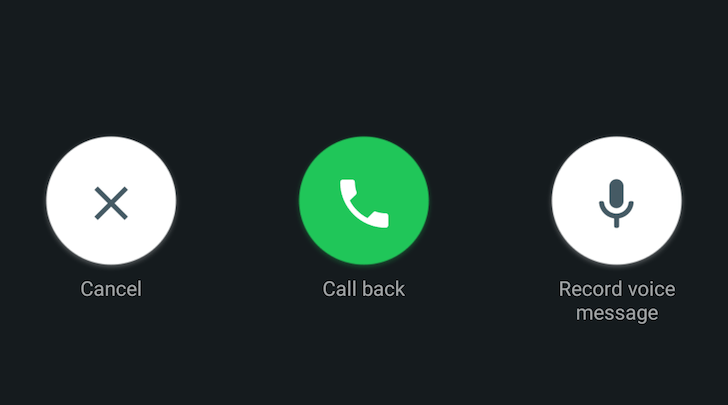 The downside of the new voicemail feature in WhatsApp is that you cannot listen to the recording again before hitting the send button. Also, there's no way to delete it once it reaches the person on the other side.
Other Updates to Beta Version
The latest beta version for Android has also received an update that allows users to share content with multiple contacts and groups simultaneously. Earlier, users can share content with one person at a time but this update allows one to select multiple users by long pressing on any WhatsApp contact. You can choose individual as well as group chats. So, you are saved from the hassle of sending contact to one person, then going back and sending same content to another person. WhatsApp now even shows the three most frequent chats on the top for more ease in sharing content. These new features are currently in beta and you need to register for the Google Play beta testing program for WhatsApp.

With voicemail feature in WhatsApp being brought up, other features like video calling and support for sharing gif images are soon expected to be rolled out in near future.
Share your thoughts on the story in the comments.