An Intro to LG G5
LG has unveiled the first mainstream modular smartphone called LG G5. The new G5 comes with a lot of cool features including modular design, slide-out battery, fingerprint scanner and more. Let's have a close look at its specifications.
LG Modular Type Smartphone
The Modular Type design gives it the ability to transform into a digital camera, Hi-Fi player and more. The first plug-in module is the LG CAM Plus. It is a camera module that can be attached through the battery slot. This offers a comfortable grip and convenient control of a standalone camera. It features buttons for power, shutter, record, zoom, and LED indicator.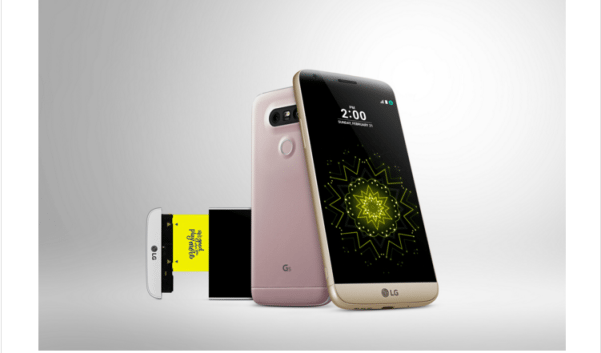 Two Cameras on the Rear
It comes with two cameras on the rear: one with standard 78-degree lens and 16MP sensor and another with a 135-degree wide angle lens and 8MP sensor. The 135-degree lens offers a viewing angle that is about 1.7 times wider than other existing smartphone cameras. Both cameras can be merged with various effects.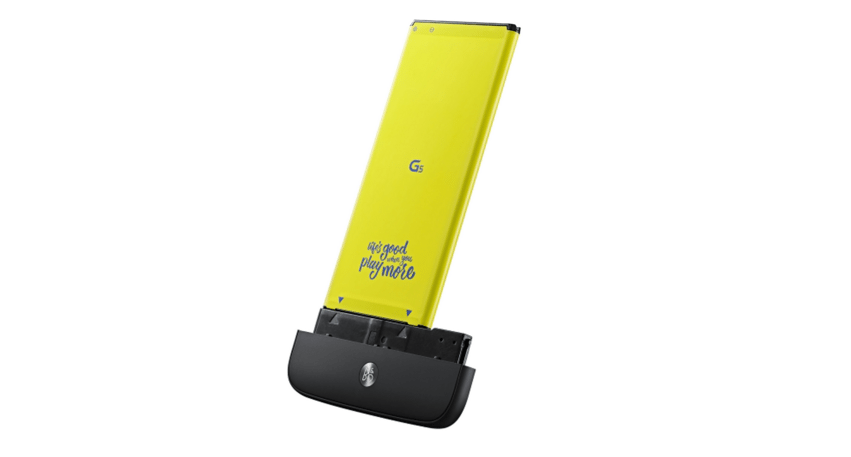 Always-on Display
The LG G5 comes with anodized aluminum and is available in silver and gold colorways. It comes with a 5.3-inch screen with high-resolution of 2560 x 1440 displays. It is the first to have a modular design and made out of metal. It features a fluid metal body and beveled glass on the front. Also, the phone comes with always-on display just like Samsung Galaxy S7 and S7 Edge which means that you can see the time at a glance.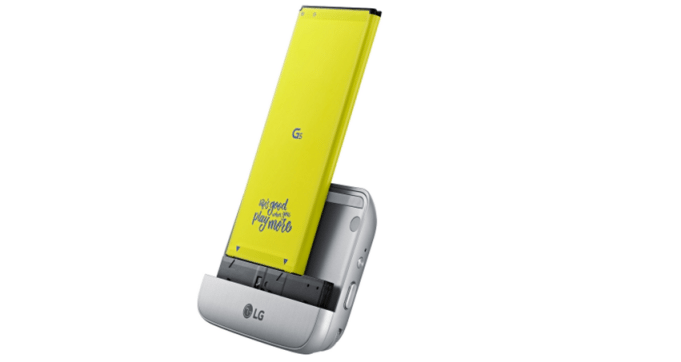 Processor
It is powered by a Snapdragon 820 chipset with 4GB of RAM. The smartphone comes with 32GB storage on board which is expandable via a microSD slot. It comes with fingerprint sensor as well. Other features include USB-C, a removable 2,800mAh battery, and 900 nits of display brightness.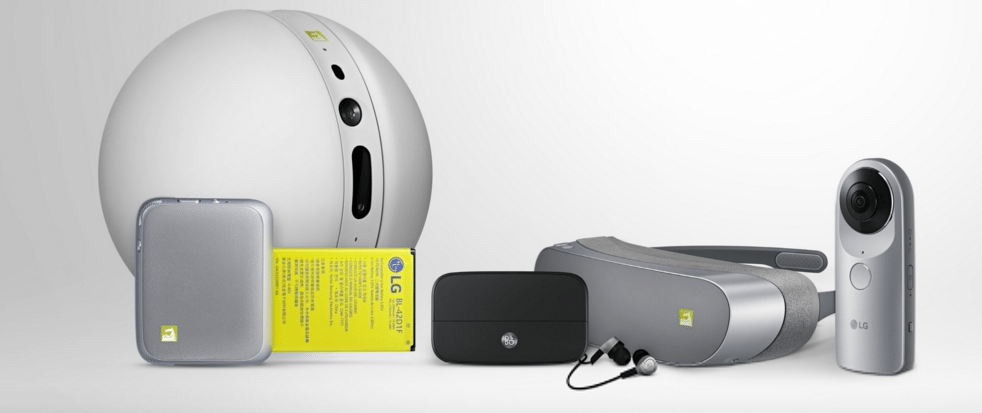 Battery
The slim, uni-body metal designed smartphone is getting a lot of attention for its slid-out battery feature. This allows users to just swap the battery in seconds. LG G5 has a detachable bottom which conceals the battery. The idea behind this is that the detachable module allows you to carry a spare battery and also help you replace the battery with accessories that can add features. The LG G5 also offers Quick Charge 3.0 for incredibly fast charging.
A quick look at LG G5:
Specifications
Details
Display
5.3-inch
Dimensions
149.4 x 73.9 x 7.7mm
Weight
159g
Resolution
2560 x 1440 pixels
Processor
Qualcomm Snapdragon 820
OS
Android 6.0 Marshmallow
RAM
4GB
Internal Storage
32GB
Camera
Rear Standard: 16MP
Rear Wide: 8MP
Front Camera: 8MP
Battery
2,800mAh
Colors
Silver, Titan, Gold, Pink
Are you excited about LG G5 for its slide-out battery and modular type design? Let us know your thoughts in the comments.