LG G6 Smartphone
LG is readying to unveil its next flagship device called as LG G6. The company has released a new trailer with a YouTube video where it asks people what the "ideal smartphone" is. The trailer teases a smartphone that would contain all the characteristics of an ideal smartphone. Though LG does not reveal which smartphone is it talking about, but it is safe to assume that all hints are being thrown for the upcoming LG G6 at MWC 2017. The video also teases that it will come in February 2017. It also hints that the smartphone will be more durable, less prone to screen cracks and have a large display screen fit into a compact body.
Display and Design
The company has already revealed that the smartphone will features a QHD+ 5.7-inch display with resolution of 1440 x 2880 pixels with 564 ppi and an aspect ratio of 18:9. LG also says that the display has been optimized for multi-tasking and using dual-screen functioning. Also, it is the first smartphone to feature QHD+ LCD display and the display will help in achieving thinner and lighter smartphones. The display also improves outdoor visibility as it increases transmittance by 10% and at the same time, reducing the power consumption by 30%. However, LG has not confirmed about the modular functionality as seen on LG G5. It is going to be a water-resistant smartphone.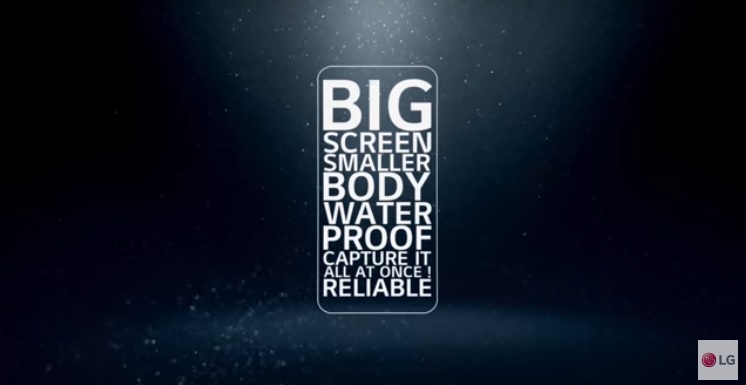 Specifications
LG G6 is expected to be powered by Qualcomm Snapdragon 835 processor coupled with 6GB of RAM. There's also possibility that the smartphone could feature dual-camera module just like iPhone 7 Plus. It is said to feature a removable battery that will come with Quick Charge 4.0 feature. It is claimed to provide power for up to five hours within just five minutes of charging. The phone may support wireless charging as well. LG will also retain the 3.5mm headphone jack with LG G6 and it will be placed on the top right. It is expected to come with a price tag ranging from $500 to $600.
We will have to wait until its official release in February to see exactly how LG will implement the features.
Do you like the smartphones with high-end specifications by LG? Let us know your views in the comments.