Android Wear 2.0 Smartwatches
The collaborative smartwatch effort of Google and LG has got official with the launch of LG Watch Style and LG Watch Sport. The smartwatches are very much in tune with the rumors we have posted. Both watches go on sale on February 10 in the United States. They, of course, run Android Wear 2.0, Google's first big update to its smartwatch platform since its launch. The new software makes everything faster and more convenient.
Android Wear 2.0 is the latest smartwatch operating system which is easy to use and fast. It aims to make smartwatches independent of the smartphones. Its features include: own play store, support for cellular connectivity in addition to Google Assistant.
LG Watch Sport
LG Watch Sport flaunts a 1.38-inch P-OLED display with resolution of 480 x 480 pixels at 348ppi. Under the hood, it is powered by a Qualcomm Snapdragon Wear 2100 paired with 4 GB of RAM. It houses 768MB of storage and comes with support for 4G LTE. It features GPS and heart rate sensor as well. LG Watch Sport is backed by a 430mAh battery and supports wireless charging.
LG Watch Sport comes with various useful features: NFC for payments, GPS tracking and navigation, cellular connectivity and heart rate sensor. As compared to LG Watch Style, it has a thicker case and higher performance strap. The watch has dedicated buttons for Google Fit and Android Pay. It has the same rotating power button to let you quickly scroll through apps, notifications and menu options. LG Watch Sport is also water resistant with IP68 certification. The connectivity options on the smartwatch include 3G, Wi-Fi, Bluetooth 4.2 LE and NFC. It also has a speaker and microphone.

LG Watch Style
LG Watch Style is the entry-level model of the duo. It is a thin and classic looking smartwatch. It comes in three attractive colors: silver, titanium and rose gold with leather and silicone band options. LG Watch Style sports a 1.2-inch display with resolution of 360 x 360 pixels at 299ppi. It runs Qualcomm Snapdragon Wear 2100 coupled with 4GB of RAM and 512MB of storage. It backs a 240mAh battery and also supports wireless charging. Watch Style supports Wi-Fi 802.11 b/g/n and Bluetooth 4.2. The sensors on the smartwatch include accelerometer, gyroscope and ambient light.
It comes with P-OLED display panel and runs Android Wear 2.0 with Google Assistant. The rotating power button on the smartwatch allows you to scroll through the stream, bring up the app launcher or get help from Google Assistant. It is water resistant with IP67 certification.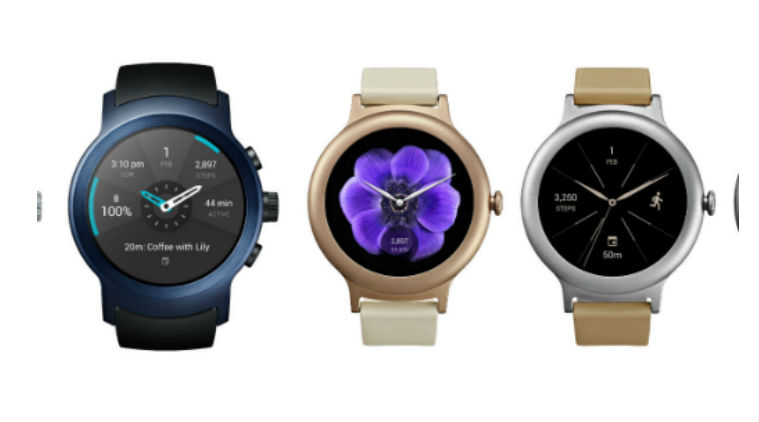 You can buy them starting February 10 in the United States with other countries like Canada, South Africa, UAE, UK and more in the coming weeks. Don't forget to share your views about them in the comments section.