Meet Ebony Apollo Bluetooth Speaker
Bluetooth devices are increasingly becoming popular among the users for the immense range of benefits they provide. They offer the convenience and flexibility of being wireless and automatic. Bluetooth technology is wide and universal and you can count on it for years to come. One of the most popular wireless Bluetooth speakers is Ebony Apollo Bluetooth speaker by LSTN. Let's have a close look at its features:
Design
LSTN is always known for making beautiful headphones with incredible sound quality. Their Ebony Apollo Bluetooth speaker is no different. It comes with luxurious real wood to compliment your style perfectly. The Zebra wood looks really cool and provides clean sound with darker overtones. Bid adieu to the plastic Bluetooth speakers with an exquisite stylish Apollo Bluetooth speakers. The exotic wood used is as luxurious as any fine piece of art. The wood grain is visible on the four sides, providing an elegant frame.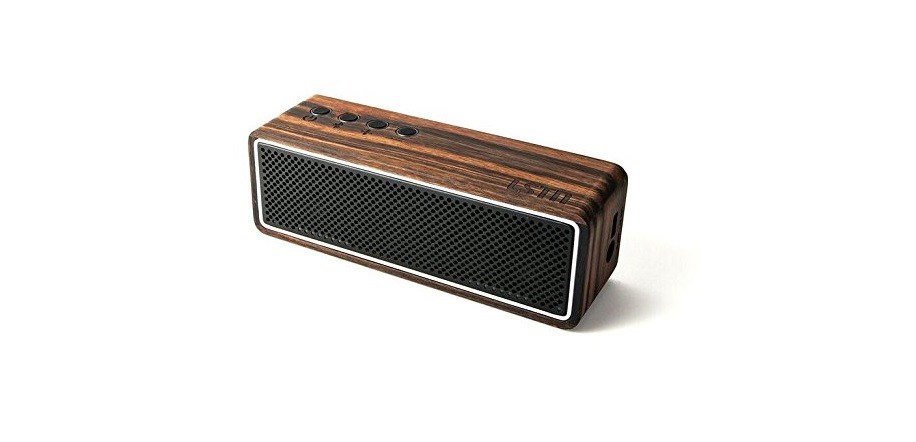 Incredible sound
The Bluetooth speakers have been designed to offer amazing sound quality. As they are cased in real wood, the music is always heard the right way. They have been electro-acoustic tested to make sure that they offer the highest quality sound to the users. These are the most gorgeous and unique wood Bluetooth speakers available today.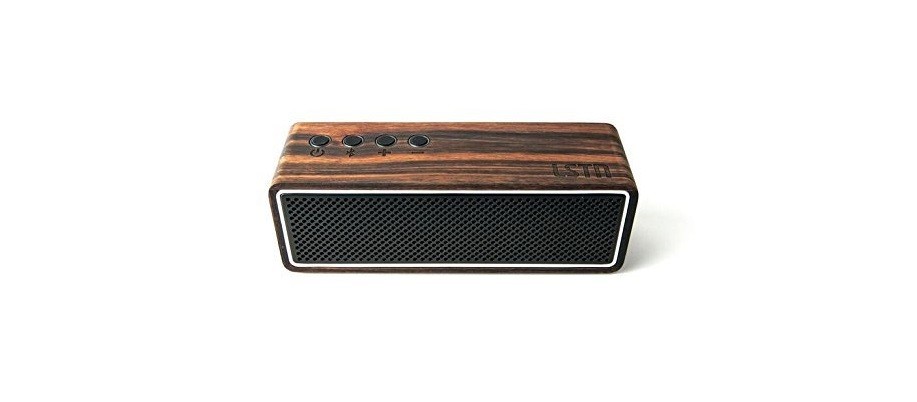 Buy Ebony Apollo Bluetooth Speaker
Built-in Microphone
The real wood Ebony Apollo Bluetooth speaker features a built-in microphone to offer you the ease of answering and ending calls during playback. The company has been able to offer 45mm dual speakers after extensive development so that they provide enough sound to fill an entire home or office space. These speakers feature dual passive radiators to provide hi-fi stereo sound.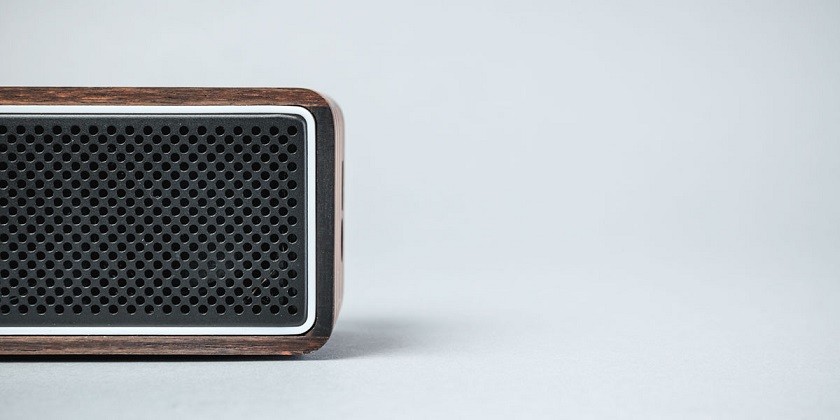 Ease of Use
Ebony Apollo Bluetooth speaker is incredibly easy to use. The Bluetooth connectivity keeps you in sync and simplifies your listening experience. All Apollo speakers come with an aux cable and feature an aux-in jack for simple plug-and-play audio. It connects with Bluetooth 4.0 in just two easy steps. It offers you up to 10 hours of battery life on a single charge. USB charging is quick and the speakers include USB and 1/8" aux cable.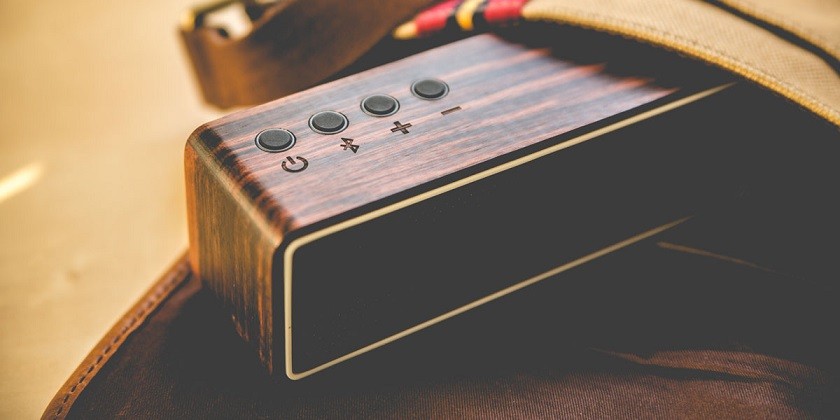 A quick look at Ebony Apollo Bluetooth Speaker:
| | |
| --- | --- |
| Specifications | Details |
| Dimensions | 7 1/2″ x 2 1/2″ x 2 1/4″ |
| Amplifier power | 9w x 2, 45mm drivers |
| Frequency response | 60Hz-20kHz |
| Signal-to-noise ratio | >70dB |
| Battery type | Li-Ion 7.4v / 2400 mAh |
| Battery life | Up to 10 hours |
| THD | 1% (FO=1kHz / Loading: 4Ω) |
| Price | $299.99 |
| Buy Ebony Apollo Bluetooth Speaker | Amazon.com |
Wrapping Up
It is difficult to find such dual-driver speaker with flawless Bluetooth capability. Ebony Apollo Bluetooth speaker is a good buy. It comes with beautiful aesthetics and offer a premium feel.
If you also like them, you can buy them at $299.99 from Amazon.com.
Which is your favorite wireless Bluetooth speaker? Let us know in the comments!