SanDisk 400GB microSDXC UHS-I Card
SanDisk has rolled out the world's largest capacity microSD card of 400GB. The company claims that it is the highest capacity microSD card ever. The 400GB microSDXC UHS-I card is meant for mobile devices. It has been launched after almost two years of its predecessor which sports half the storage 200GB was introduced. The new microSD card offers data transfer speeds of up to 100MBps. It is available for purchase from Amazon for the price of $249.99.
High Speeds
The new card supports 100MB read speeds, A1 app performance and UHS Speed Class 1 to offer the best performance. With this card, you can transfer up to 1200 photos in just one minutes as it offers premium transfer speed of up to 100MB/s. You can also use the microSD card to load apps on your android devices and thus moving apps and games to external storage.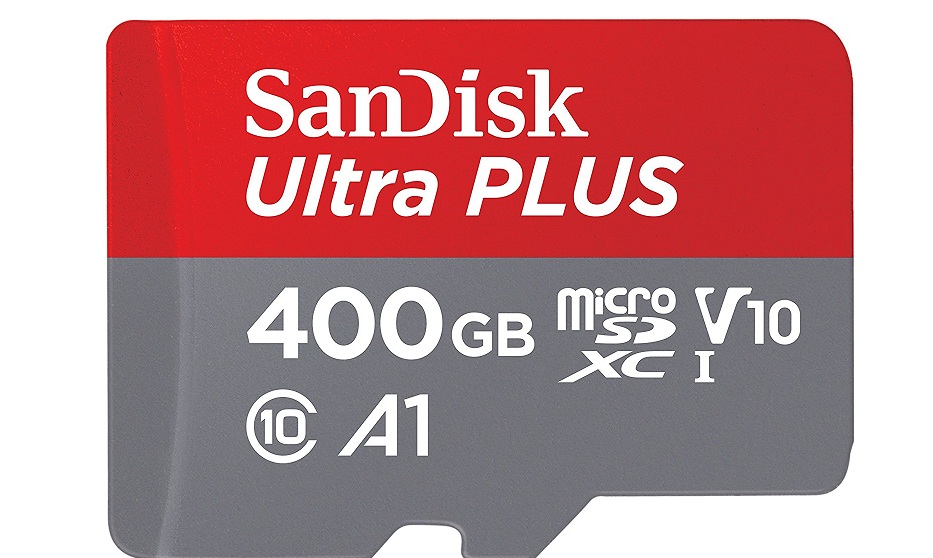 Huge Capacity
With such huge capacity, it can hold up to 40 hours of 1080p video with a Class 10 rating. This lets you capture high-definition photos and videos. The A1 spec allows the card to manage random read input-output access per second (IOPS) operations. This makes it quick to open apps and process accompanying tasks like audio, graphics, and in-app permissions.
SanDisk Memory Zone App
With updated SanDisk Memory Zone app, users get greater control over their mobile's memory storage. The app is available for free download from the Google Play Store and lets users easily locate, organize, transfer and backup data. It provides access to popular online storage services and users can easily move files between local storage and cloud storage locations.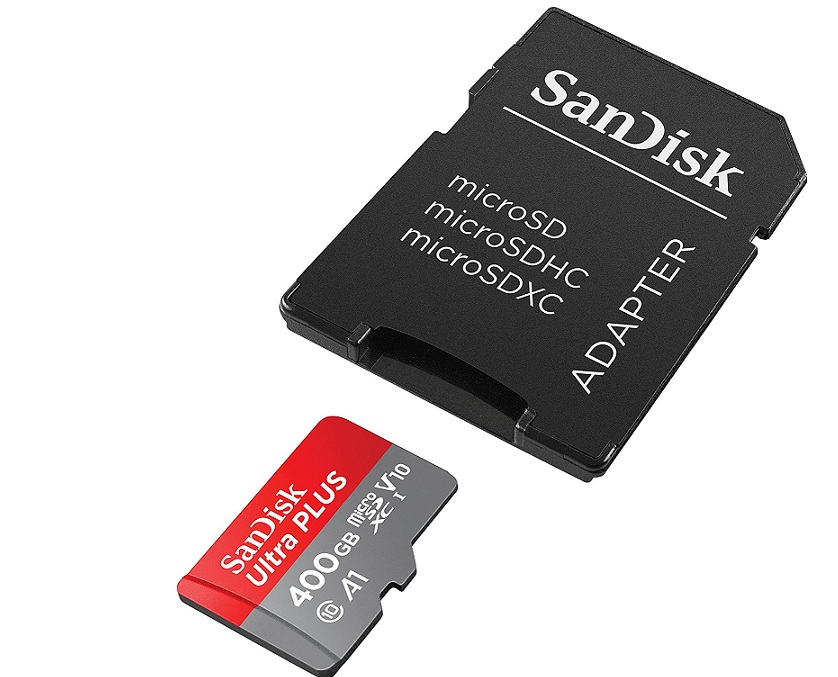 Waterproof
It is built to perform in harsh conditions and is waterproof, temperature-proof, shockproof and X-ray proof. The card is also rated Class 10 for full HD video recording performance and comes with a 10-year limited warranty. It is compatible with android smartphones, tablets and interchangeable-lens camera.
A quick look at specifications of SanDisk 400GB microSDXC UHS-I Card:
Specifications
Details
Card Type
microSDXC
Dimensions
14.99mm x 10.92mm x 1.02mm
Storage Capacity
400 GB
Bus Type
UHS-I
Speed Class
10
Data Transfer
Read Speed 100 MB/s Maximum
Write Speed 10 MB/s Minimum
UHS Speed Class
U1
Price
$249.99
Available at
Amazon
Buy it from Amazon
Do you find this high storage 400GB microSDXC UHS-I card useful? Let us know your thoughts in the comments.