Google Drive Update
Google Drive for iOS has been updated to make it easier than ever to switch from iOS to Android.
Here are the steps to switch to Android from iOS easily with Google Drive update:
Create or login to your Gmail account.
Download or update Drive on your iOS device and sign in.
Now, open Google Drive.
Go to Menu>Settings>Backup
Here, select the data that you want to back up such as contacts, calendar events, photos, videos etc. and start the process.
On your Android device, sign in using the same Gmail account that you used in Google Drive for iOS. Here, you will find all the content backed up.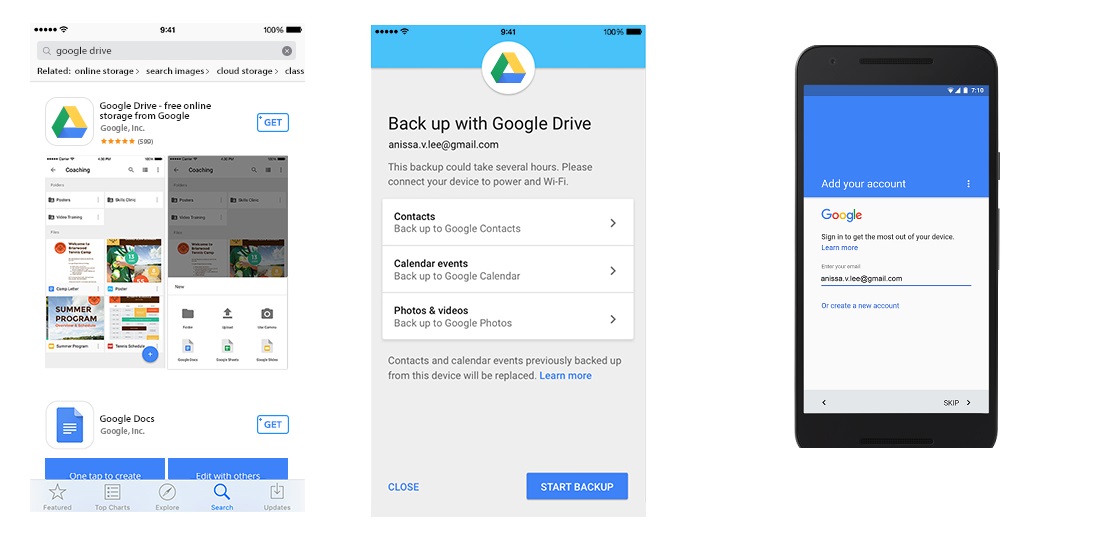 The complete process may take a few hours, so you should ensure that the phone is in charge and turn on Wi-Fi.
Though the Google Drive update allows backup of contacts, calendar, photos and videos but Drive won't backup text messages or music files. Also, when switching from iOS to Android, turn off iMessage in settings. Otherwise, your friends on iOS won't be able to send you texts to your new Android phones.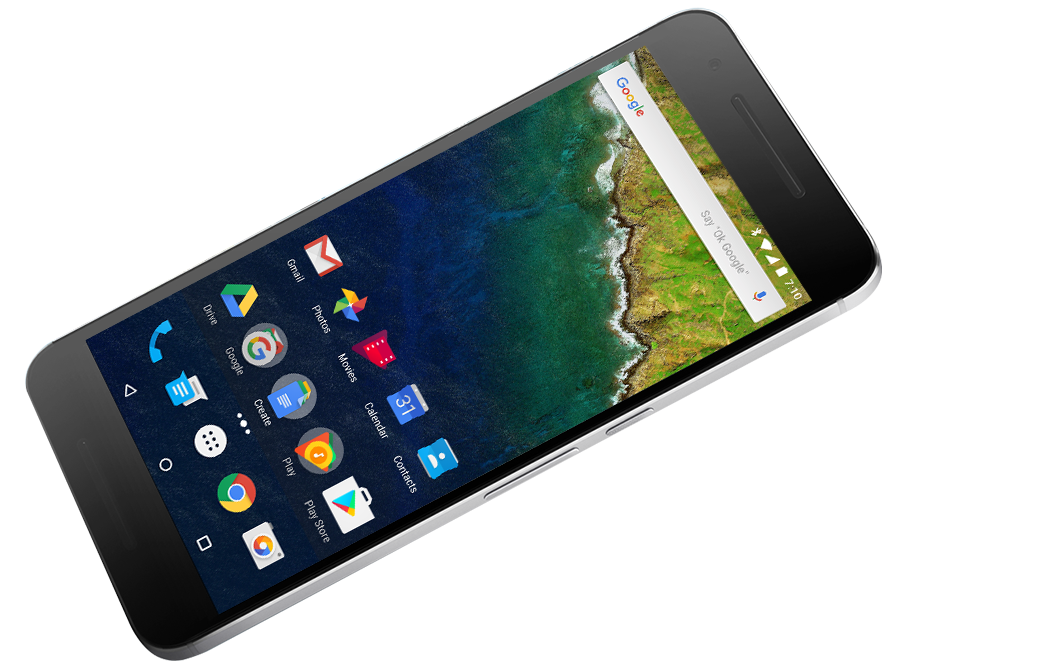 Quick Switch Adapter
With Quick Switch Adapter and Apple's Lightning Cable, you can easily directly connect the iPhone and Pixel for seamless transfers. Also, the quick switch adapter works only with Pixel phone while the Google Drive method works for non-Pixel Android phones as well.
You can also transfer contacts via iCloud. Log in with your Apple ID and click on contacts. You should make sure that the iCloud backup for contacts is on the settings on your iPhone. Click on Settings at bottom of iCloud.com on Safari and Select All. Now, choose "Export vCard."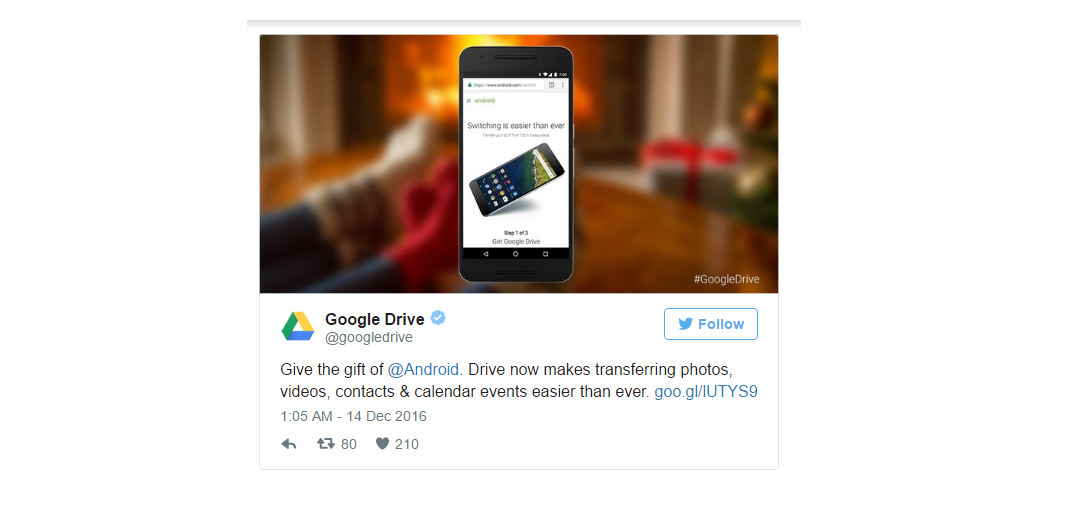 Some useful insights about Google Drive:
Cost: Free
Ratings: 4.5 out of 5 stars
Publisher: Google, Inc.
Requires iOS: 8.0 or later
Download it
This newly updated feature really awesome. If you want to switch from iOS to Android, you can easily do it now. Google Drive is available for free download at the App Store.