Backup and Sync Tool by Google
Google launches its new Backup and Sync from Google tool to help users easily back up their entire files and photos in the computer. It is meant to replace the older Google Photos desktop app and Google Drive client apps for Mac and PC. The new app combines the functionalities of older apps into one and offers a simple way to get files off your computer and into Google's cloud. So, let's check out its features.
Backup Effortlessly
Instead of having to create a completely new network of folders to keep your photos, documents and more; this tool simply recreates your folder ecosystem directly in the Drive. For all those who have a huge array of folders, it offers a simple and easy way to safely backup.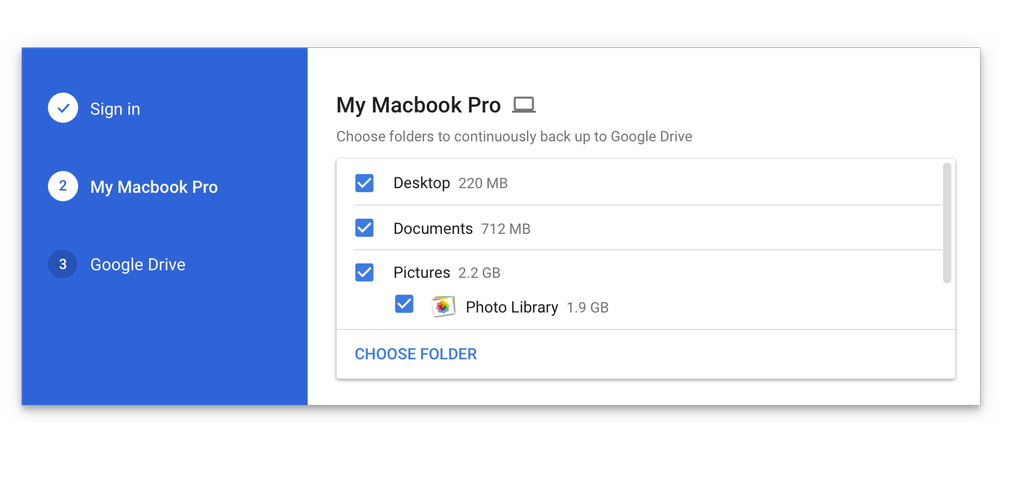 Ease of Use
Backup and Sync undoubtedly offers a much more practical and easier way instead of two separate apps uploading files and pictures to exact same cloud destination. It is also said to improve the functionality and stability of Google Drive and comes with a redesigned dashboard. Backup and Sync aims at regular customers and comes with a simple interface. It allows users to continuously backup their whole directories and folders to the cloud. One can see the upload progress in the small panel. The app is not intended for G Suite customers and is not going to work with those accounts. The enterprise-focused Drive File Stream is in testing and will be available later this year.
Sufficient Storage
This new app for Mac and PC is designed to back up files and photos safely in Google Drive and Google Photos. It streamlines the way users backup their files and photos online. Backup and Sync is slightly limited by 15GB cap offered with free Drive accounts. This is pretty enough for storage even when you have a ton of files. Else, you can also choose to upload pictures in lower quality if space is an issue. The app requires version 10.9 or more for Mac users and Windows 7 or later for PCs.
How to use Backup and Sync?
To use this new app, Google Drive/Photos users just need to download the app. Sign in your Google account.
They can then use the folders that they want to backup.
From there, the selected folders will be continually backed up to the Google cloud.
It makes it easier to automatically store important files.
You can also import files from SD cards and USB devices via camera, SD card or other device connected to the computer.
The app offers specific options to allow users to set to dictate how file deletions are handled.
All-in-all, Backup and Sync is a great way to automatically secure your files and that too for free.
Backup and Sync is available now via Google Drive and Google Photos.
Give it a try and let us know how you feel about it in the comments!