These days, cloud storage has become common. It allows one to keep the files safe and secure from potential security threats. If one does not have cloud storage service, it can result in severe loss of data and useful documents. Security is one of the essential factors that lead to the need for reliable cloud storage providers. We have compiled a list of the best ones to help you the right one according to your needs.
Best Cloud Storage Providers
Dropbox is a popular cloud storage service. With Dropbox, you can save files on your computer and then can access them from any synced device. Dropbox allows you to quickly share large files as fast as sending the small ones. It automatically backs up your pictures so that you don't lose out any. The photos are organized in a clean interface and are accessible on any device. It also allows you to create and share albums. The apps are available for both Android and iOS.

Pricing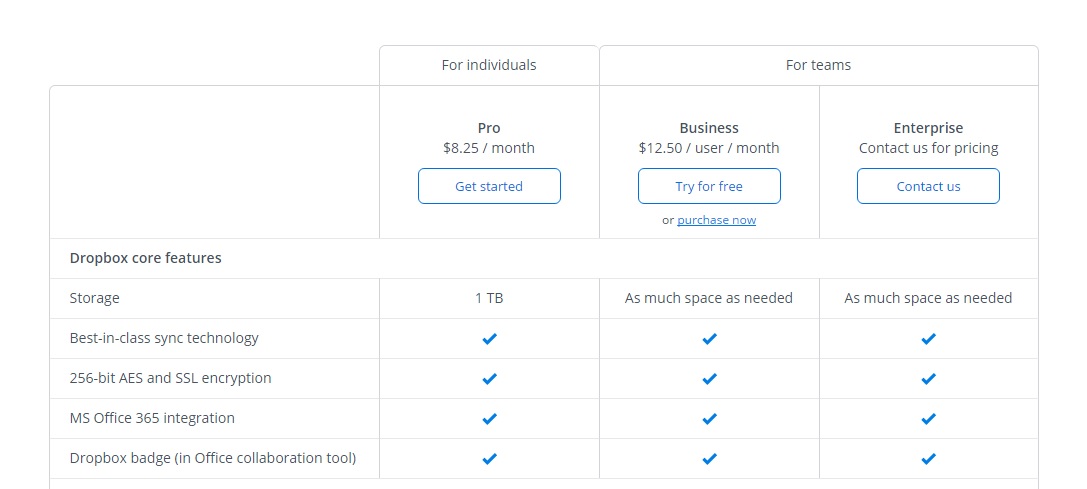 Google Drive is one of the most reliable cloud storage providers available today. A cloud storage service from the search giant Google provides you with 15GB of free storage. It allows you to store, share and edit your files. It also provides excellent collaborative office-suite functionality. But, the only catch is privacy. It is not that reliable when it comes to keeping the data secure. Download the Android and iOS apps today.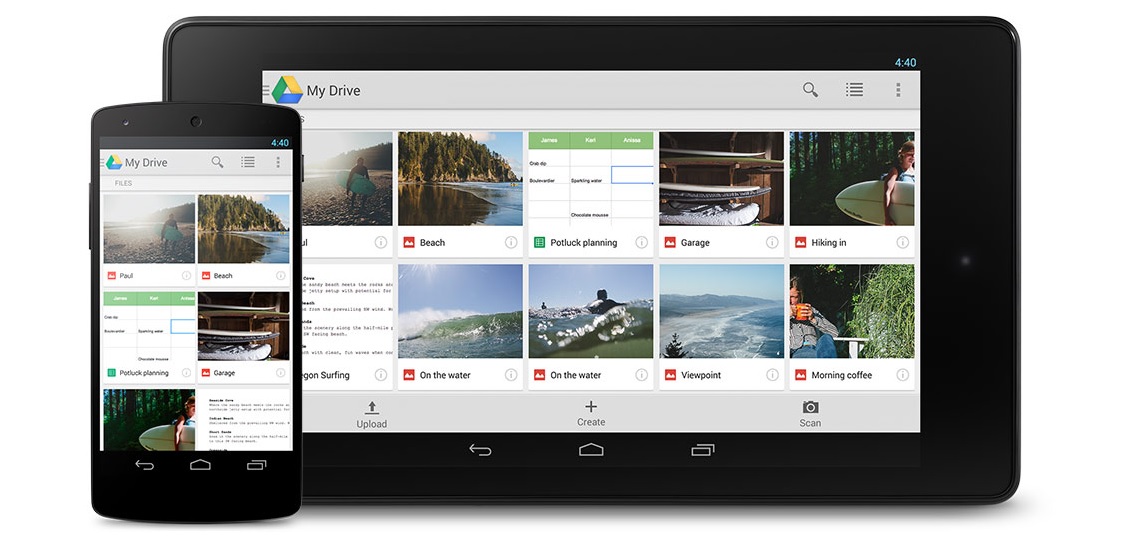 Pricing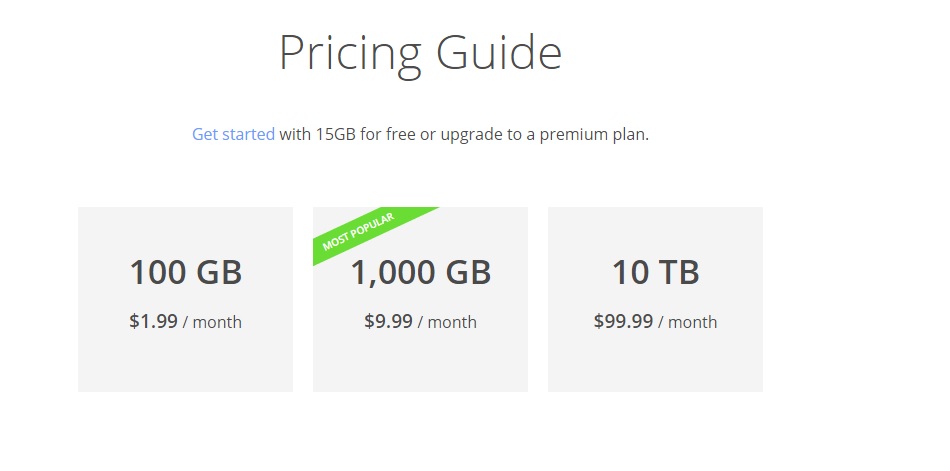 pCloud is a secure online storage space for your important personal and professional data. With pCloud, you can ensure that your files are always with you whenever you need them. You can easily share them with friends, partners, coworkers, family and more. It helps users in storing their favorite pictures, videos, music files and other important documents online. You can also download the pCloud Android and iOS apps.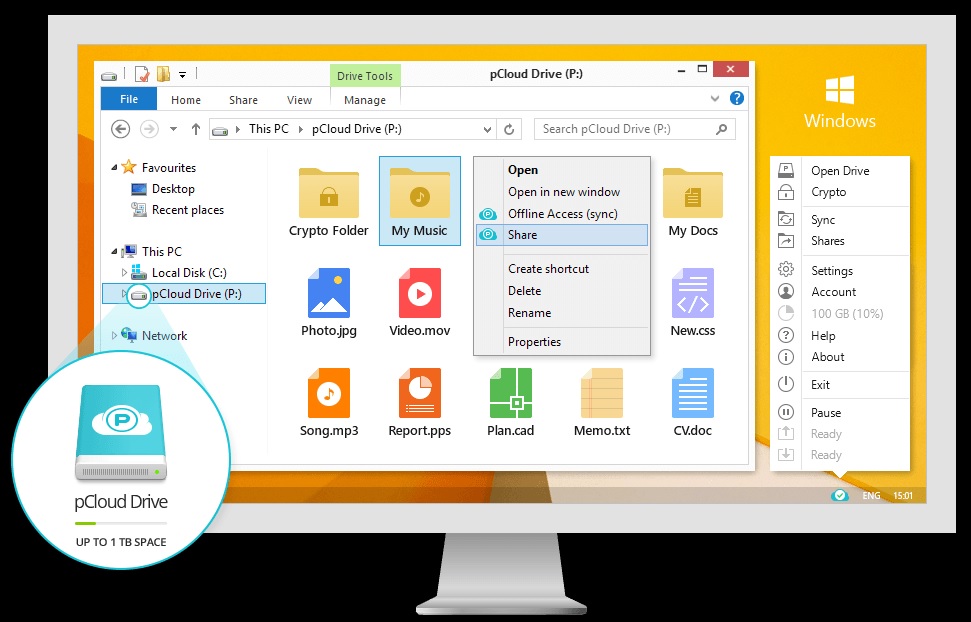 Pricing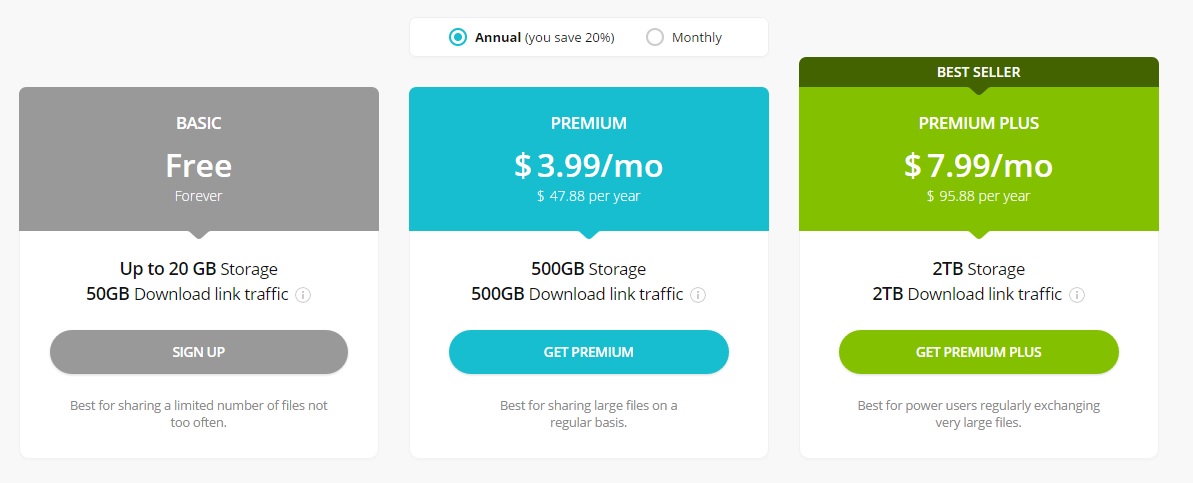 Sync.com allows you to save files on your computer and keep them synchronized. With this cloud storage solution, you can access your documents across all computers and devices. The free plan offers 5GB of storage. It lets you improve your productivity with its file sharing feature. You can send files to anyone even when they don't have a Sync account. Sync iOS app is available for free download.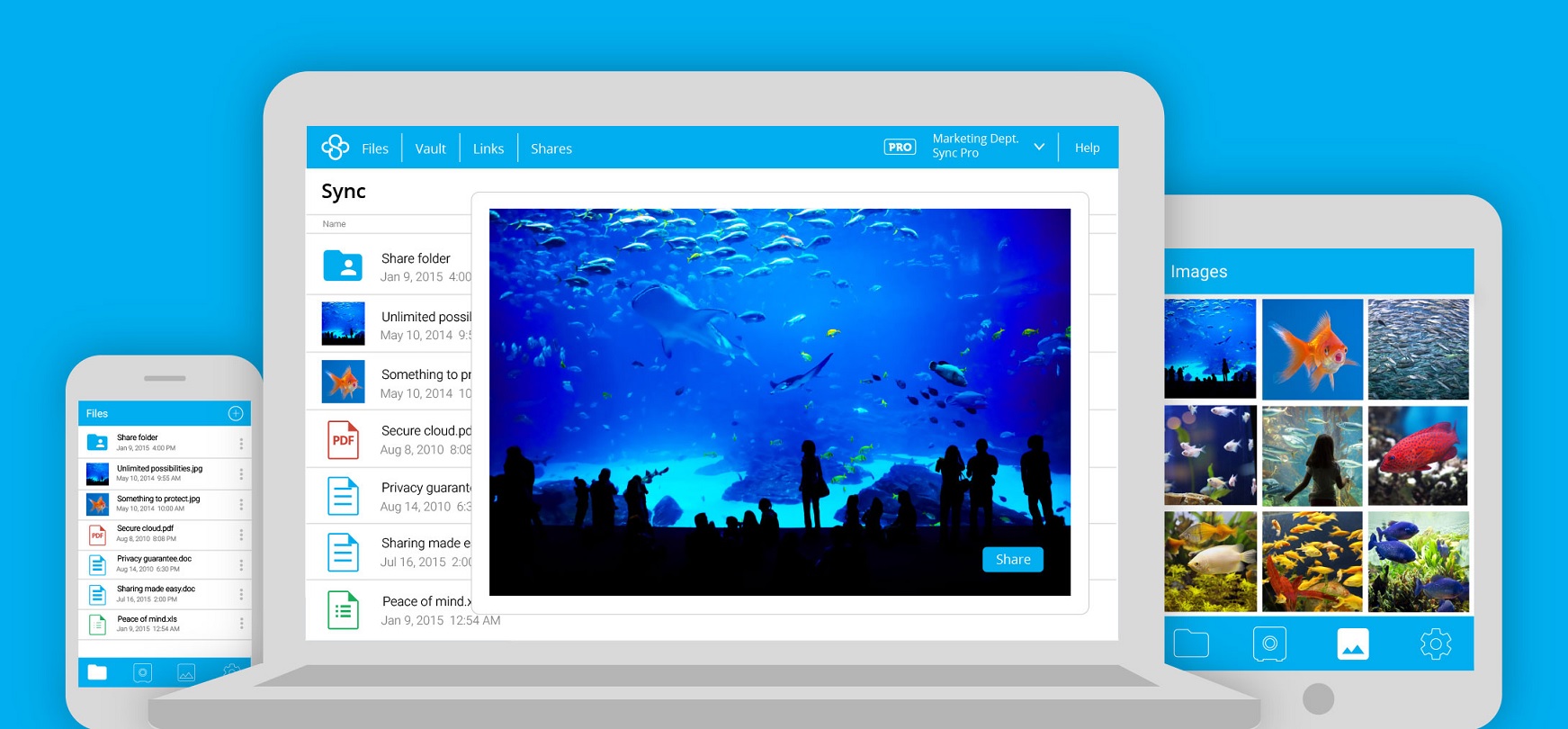 Pricing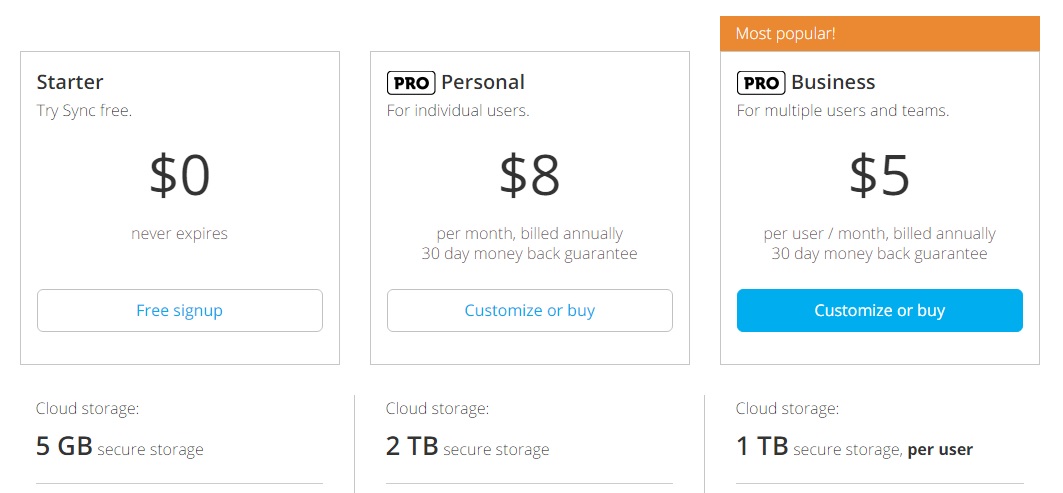 One of the popular cloud storage providers, Box provides secure access to the content at any time using any device to create a more productive and connected workforce. The cloud technology allows one to centralize the content while providing more efficiency and speed to the employees. The pricing plans start at $6 and the company also provides for 14-day free trial. It makes online backup and sharing simple and keeps files organized by offering 10GB of free online storage. The apps are available for both Android and iOS.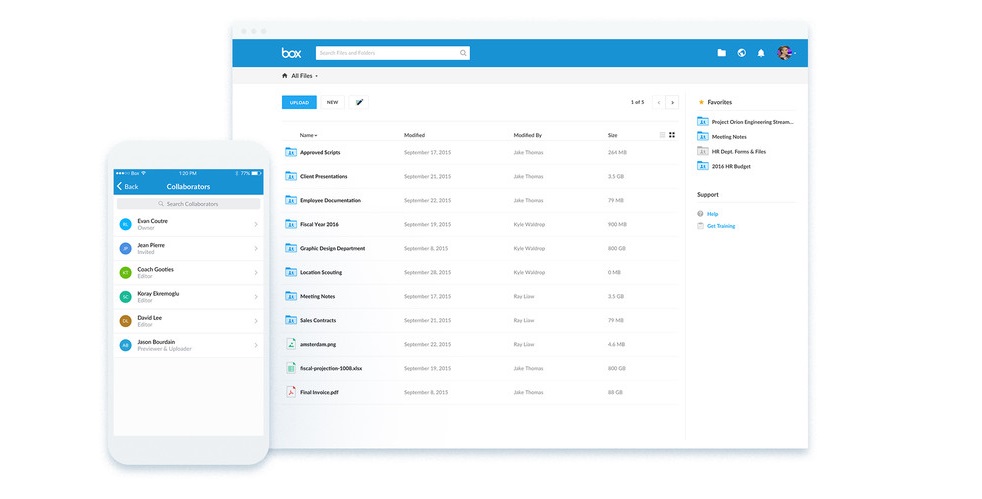 Pricing

Microsoft OneDrive gives you access to files from anywhere and on any device. It collaborates with Word, Excel, PowerPoint and OneNote from your desktop, mobile device and the web to let you work together and share files and pictures. It offers you powerful features to help you find exactly what you need and keep your documents organized. The real-time notifications let you know when a document is being edited and by whom. Microsoft OneDrive android and iOS apps are available for free download.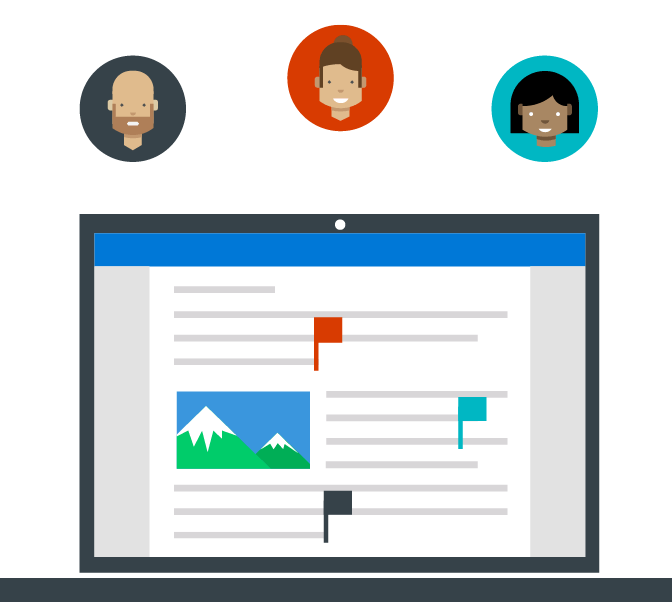 Pricing

SugarSync offers you a powerful and simple way to browse, access, back up and sync your files online. It offers a 30-day free trial so that you can make sure that it is worth it. It allows one to back up data in real time and allows you to access it from other devices anywhere whether it is a PC, Android, Mac or iOS device. As far as the pricing is concerned, it starts at $9.99 per month and offers a good value for money. The Android and iOS apps are available for free download.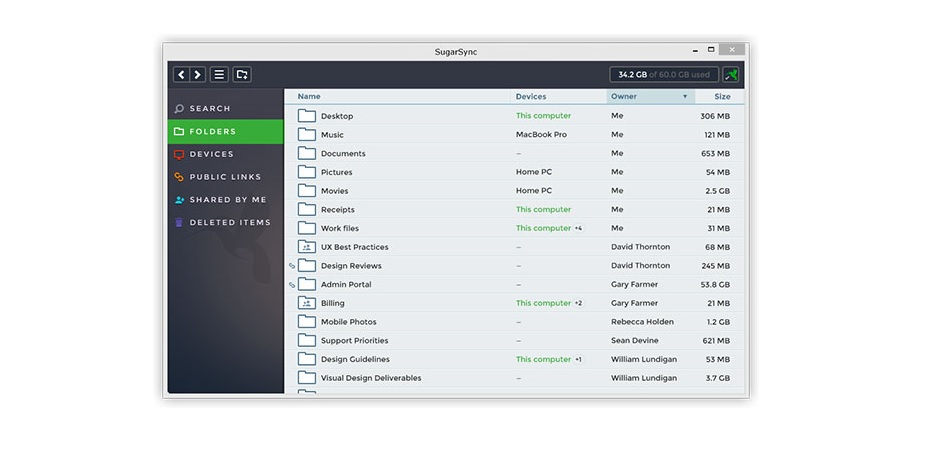 Pricing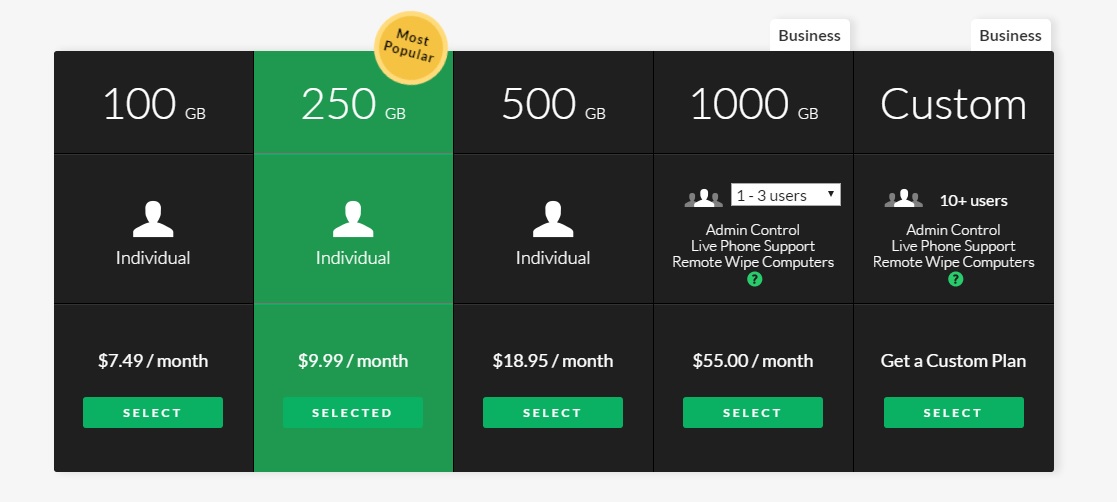 iDrive has been designed to let you backup unlimited PCs, Macs, iPhones, iPads and Android devices to a single account. The iDrive Express offers quick backup and retrieval of your data up to 3TB in less than a week via physical storage shipment. With online file sync, your files and folders are synced in real time across all the devices. As far as the security is concerned, it lets you transfer and store files with 256-bit AES encryption. You can download the free android and iOS iDrive apps.

Pricing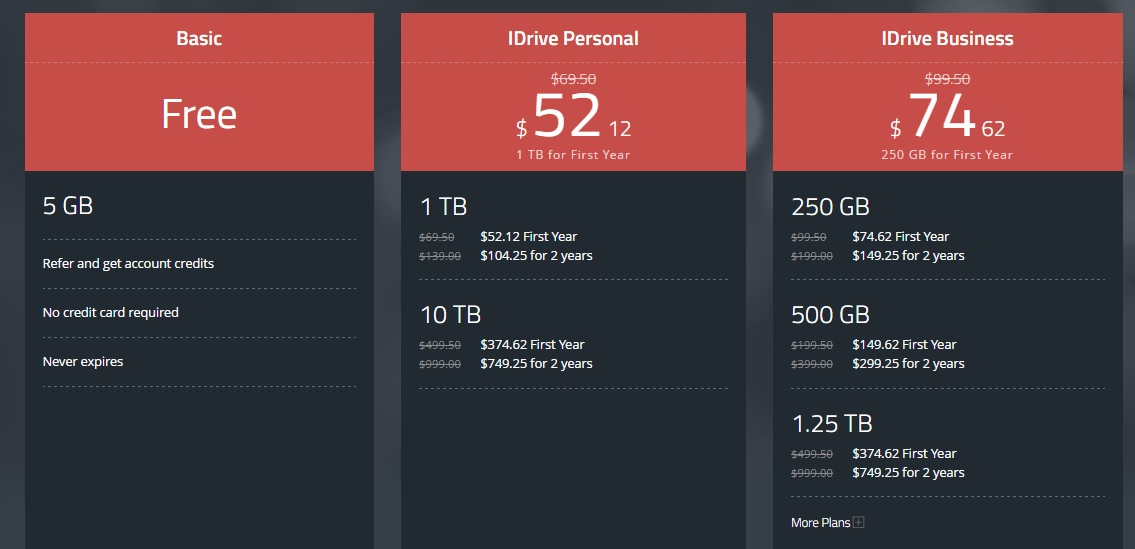 Carbonite is a useful cloud storage solution that lets you backup your pictures, documents, emails, music, video and more. It offers you unlimited cloud storage and also supports automatic and secure cloud backup. Carbonite mobile apps allow you to access files anywhere and anytime. With the help of apps; you can view, share and download your files from the mobile devices wherever and whenever you need. Android and iOS apps are available for free download.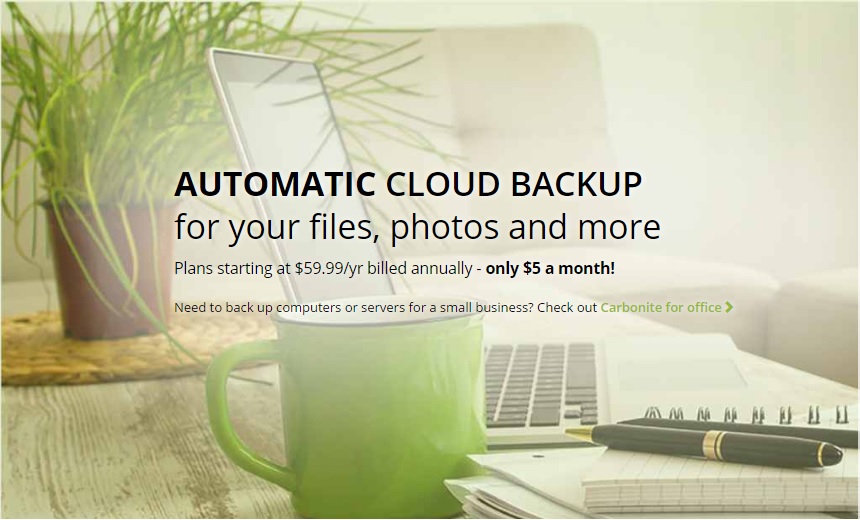 Pricing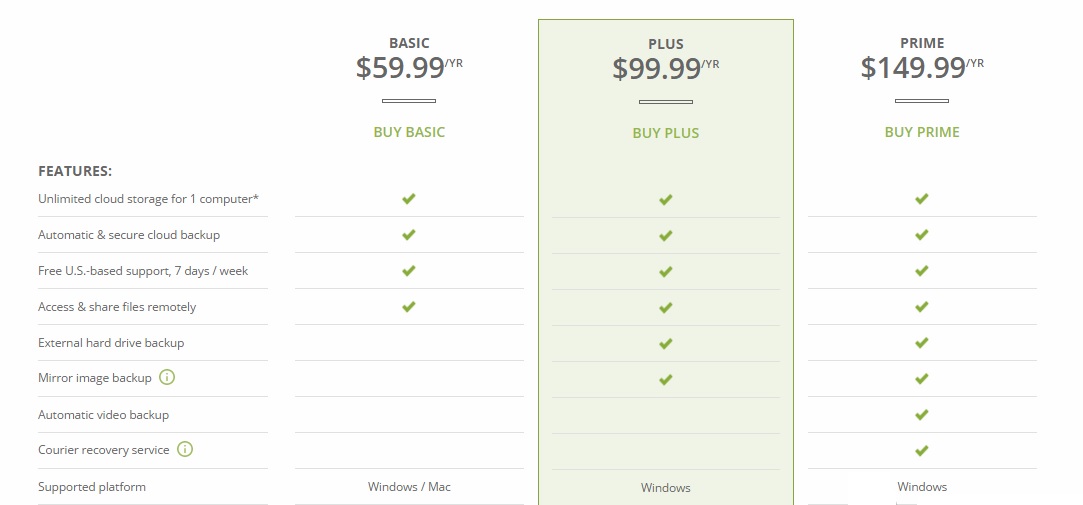 Last but not the least, here comes CrashPlan in our list of the best cloud storage providers. With CrashPlan, the computer backup and data storage has become simpler than ever. Your music, photos, documents and data are all automatically and continuously protected. The cloud backup services allow you to get continuous backup, mobile file access and lots more. CrashPlan android and iOS apps are available for free download.
Pricing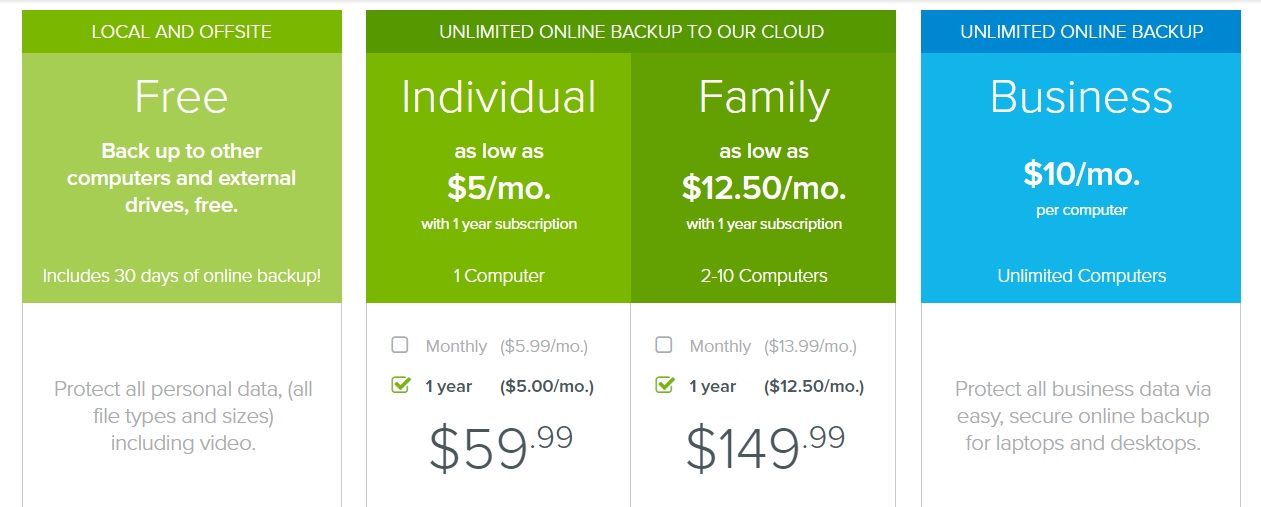 Which cloud storage solutions do you use for your personal and professional works? Share your thoughts with us in the comments.