Intro to dapulse
Project Management Tools have been around for long with so many of them to choose from. Those who do not use a project management tool deal with numerous spreadsheets and other supporting documents. daPulse has come up with an excellent solution for project management needs. It lets you add a fresh and colorful way to organize your projects. It adds a visual touch to the traditional project management features. It centralizes all project communication and keep everyone engaged, gets rid of painfully long email threads and focused on what matters. There is no training required as it just works intuitively.
Let's have a look at its main features.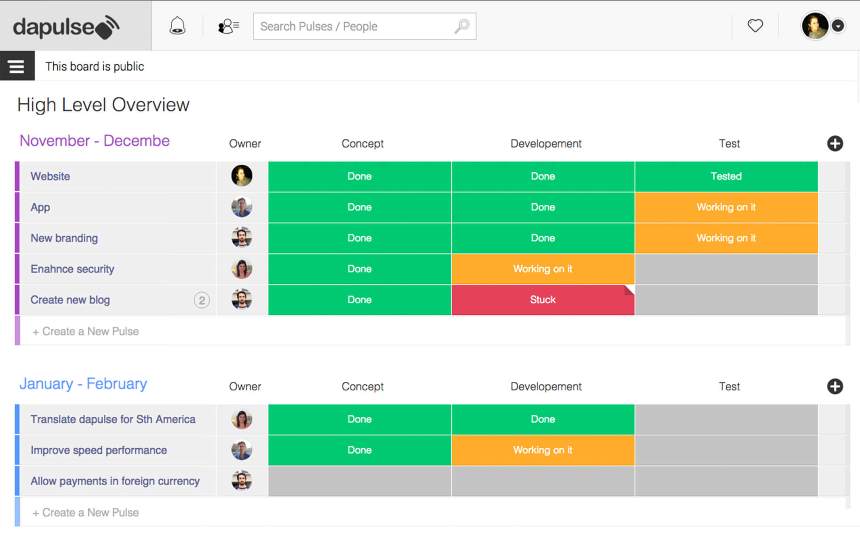 User Interface
Here comes the most impressive feature of daPulse, the interface. It is just simply beautiful. Its highly responsive interface uses pops of bold color against ample white space. Boards allow you to see everything at one glance and effectively manage your teams. daPulse is built around row of items called Pulses. They are stacked into different sections on each board. Pulse allows one to communicate, share knowledge base, images, designs and more.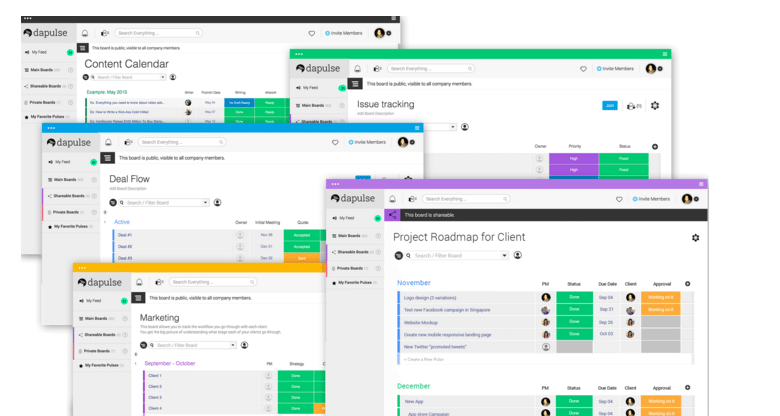 Easy organization of tasks
With daPulse, you will be able to create transparency leads. It lets you line up your goals and share them with everyone. It makes team more productive and motivates them. It also allows you to plan your projects and work on them in the same place, this creating true dynamic planning.

Manage Tasks Efficiently
You will be able to see progress of projects in real-time. This allows you to know where you are and keep focused on important tasks. With daPulse, every team member knows what they need to do and when. This eliminates any chaos and unwanted hassles in timely completion of the tasks. The board creates a culture of success by highlighting achievements in green. You can easily track projects for clients at one place.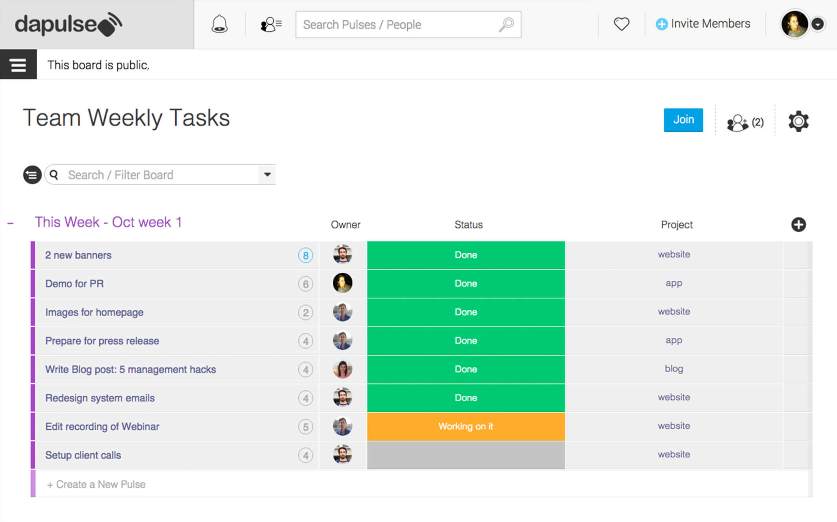 App Integration
daPulse offers you various options for integration such as Google Drive, Dropbox, Google Calendar and more. You can also build your own tools using its API. daPulse offers mobile apps for both iOS and Android. The apps are responsive and smooth and you can access all of your boards and features in app as well.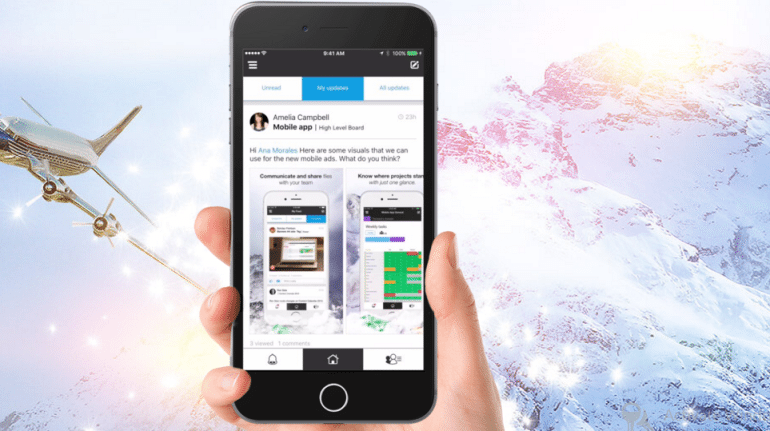 Price
Here are the pricing details about dapulse

---
Pros:
Highly visual
Motivates team
Collaboration tool for multiple people
Free 30 day trial
Email updates
Cons:
High price
Incomplete android support
---
Wrapping Up
daPulse is undoubtedly beautifully designed. It is easy to use and offers an amazing way to organize your work. Managers can see at a glance about the progress of each task. It includes several collaboration tools to make it hassle-free to organize work and get the projects completed well on-time.
What are your thoughts about dapulse? Which project management software is your favorite? Let us know in the comments!