Here are the popular Project Management Tools
This online project management platform has a clean interface with an excellent array of features. It is a feature-rich platform and you can try it out without any time restrictions before making the purchase. It allows you to plan projects with ease, keep track of time and manage your documents effortlessly. Zoho Projects also lets you communicate easily, discuss ideas and stay updated.
Pricing Details

---
Pros:
Feature-rich
Easy to setup and use
Good value for money
Cons:
Free users are limited to 10MB of storage
Bug-tracking costs extra
---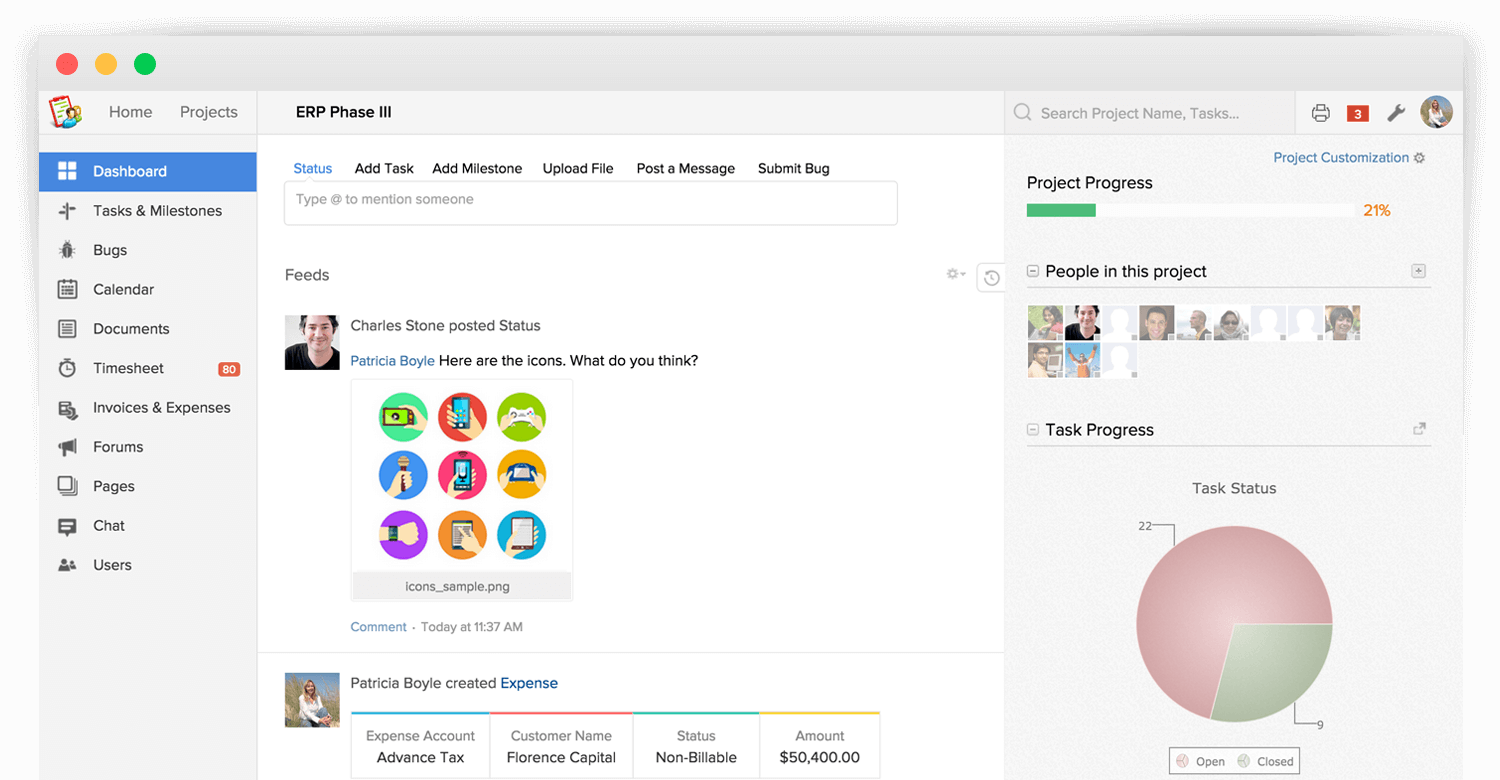 Basecamp, one of the popular project management tools, focuses on communication between the users to achieve optimum performance. It offers web-based solution to make things simpler to communicate and collaborate. Basecamp offers an awesome way to keep your team on track. As it supports most type of popular file formats, it becomes easy to share files. Basecamp is the popular choice for entrepreneurs, small businesses and freelancers inside big organizations.
Pricing Details

---
Pros:
Simple and easy to use interface
Create multiple projects easily
Fully responsive
Cons:
Limited managerial reporting features
---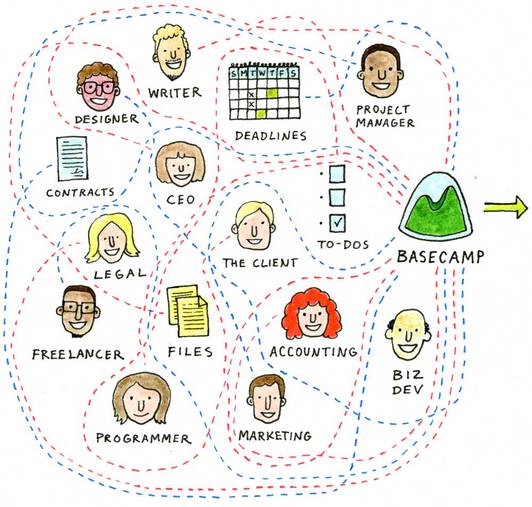 Clarizen is an online work management and project management service and is best suited for mid-to large size businesses. This comprehensive work management platform is easy to use and comes with great customization options. It offers three tiers of service: Professional, Enterprise and Unlimited.
Pricing Details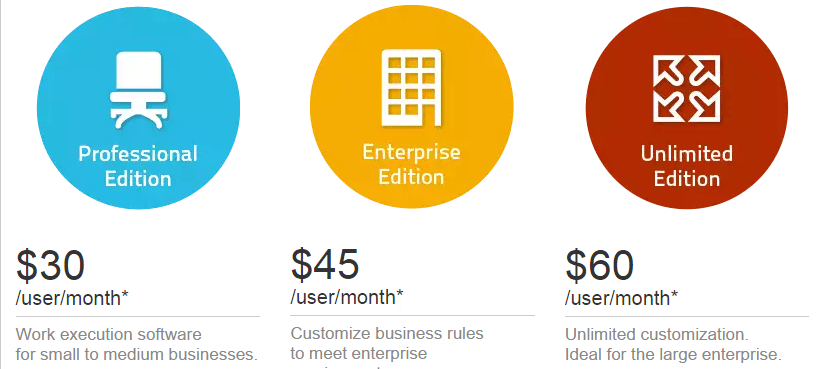 ---
Pros:
Easy to use
Comprehensive set of features
---

Asana by combining tasks and conversations helps teams to manage their projects. It allows team to move work from start to end and get required results. It is a fast project management solution for teams and also works great for personal use. The fast and responsive web app allows one to manage projects effortlessly.
Pricing Details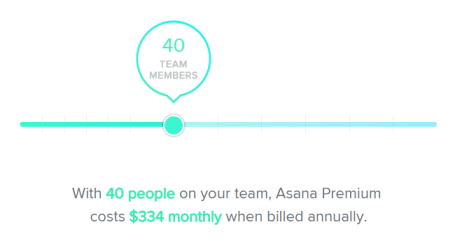 ---
Pros:
Well-designed interface
Intuitive task-management system
Cons:
Does not allow offline use
---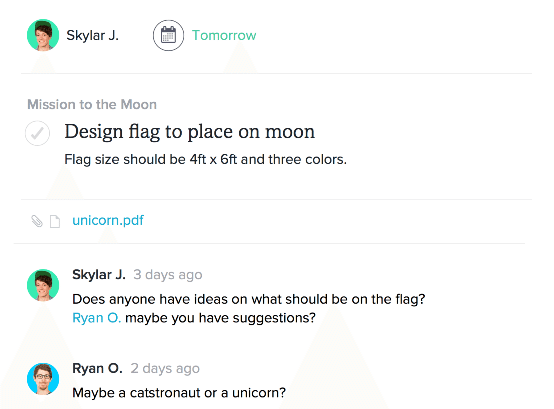 This is a powerful online project management tool designed for any team. It allows team members to collaborate, share files, and communicate with each other from anywhere with an internet connection. The software has robust planning and monitoring tools such as its Gantt chart, real time dashboard, custom reporting, task management, and social collaboration. The tool is well suited for multiple projects as well.
Pricing Details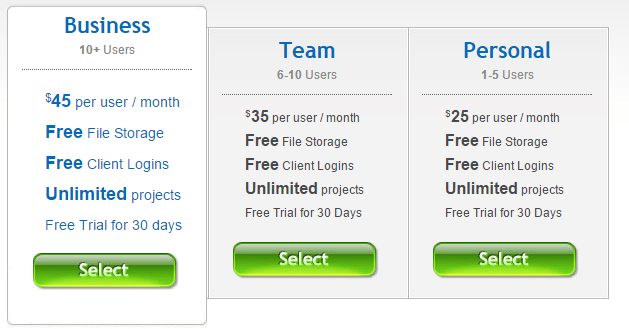 ---
Pros:
Gantts Charts
Easy to use
Cons:
Only 8GB of storage
Integrated chat not available
---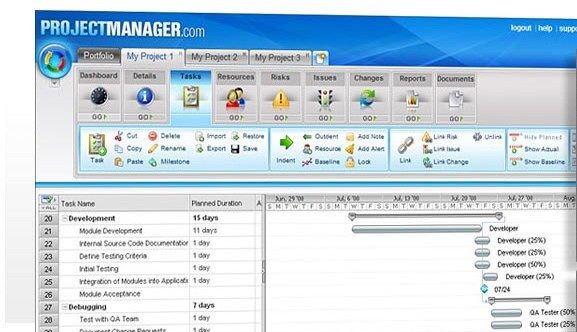 WorkFront is an online project management tool that offers real-time visibility and team collaboration. You can greatly reduce the time spent in meeting with this software. It is appreciated for being its simple and easy to use features. It has all basic PM modules such as budgeting, issue tracking, interactive Gantt charts, request management and more. Their capacity planner lets you add projects to schedule and calculate feasibility for a given period.
Pricing Details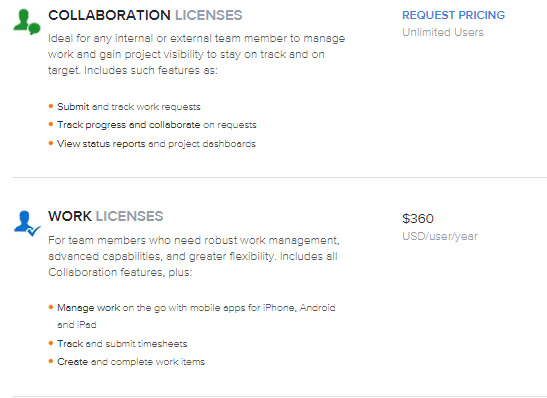 ---
Pros:
Reduces project failure rates significantly
Advanced collaboration tools
Customizable
---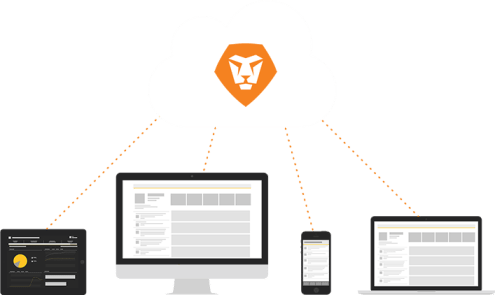 Smartsheet is an online project management tool that redefines the working of teams. It allows one to manage personal projects effectively by offering features like file sharing, Gantt charts, and work automation features. This collaborative tool allows you to share your work in real-time and access calendars, files and discussions from any device, wherever you are. All-in-all, it comes with most powerful and comprehensive project management features.
Pricing Details

---
Pros:
Real-time status via mobile app
Easy management of personal projects
Cons:
No solutions for time management
---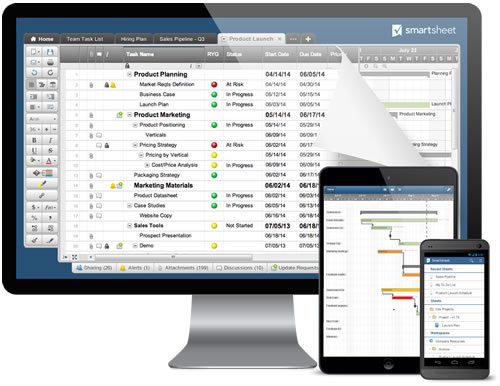 Trello is a flexible and visual way to organize your projects. It comes with a user-friendly dashboard and it adapts as per your team, project and workflow. It is filled with cards that have everything to get the stuff done. Trello allows you to add as many people as you need and drag them to cards. There are Power-ups such as calendar, card aging and more to let you perform things without any clutter.
Pricing Details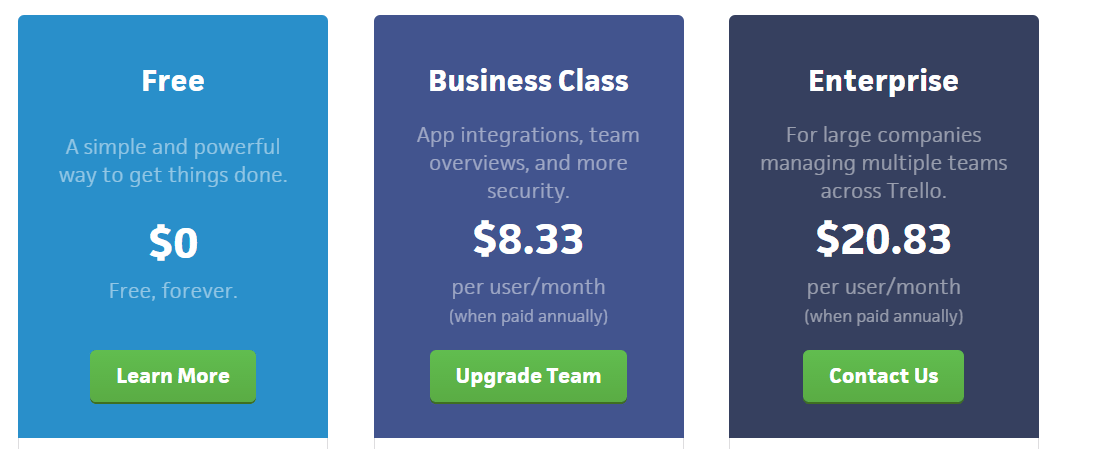 ---
Pros:
Syncs across all devices
Flexible and intuitive
Cards are incredible building blocks of system
Cons:
Not suited for simple checklist
---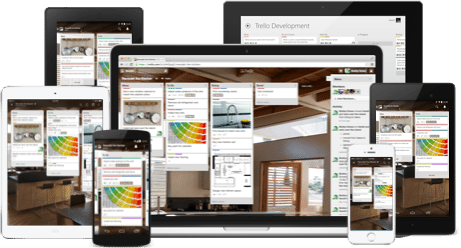 Among popular project management tools, it is a great choice for project managers, contractors, freelancers and teams and allows them to make it easier to get the things done. It offers the most powerful and simple way to collaborate with your team. It integrates nicely with existing services such as use files from Google Drive and make invoices with Harvest or Freshbooks.
Pricing Details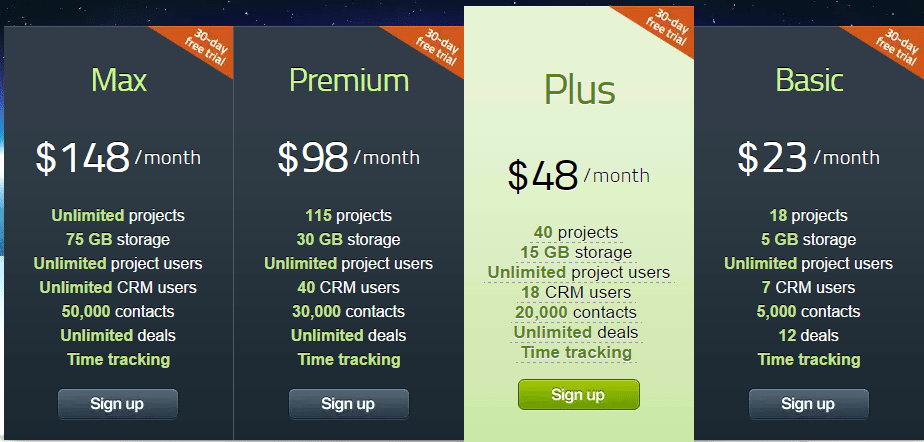 ---
Pros:
Nice collaboration tools
Suited for every type of company
Excellent time tracking
---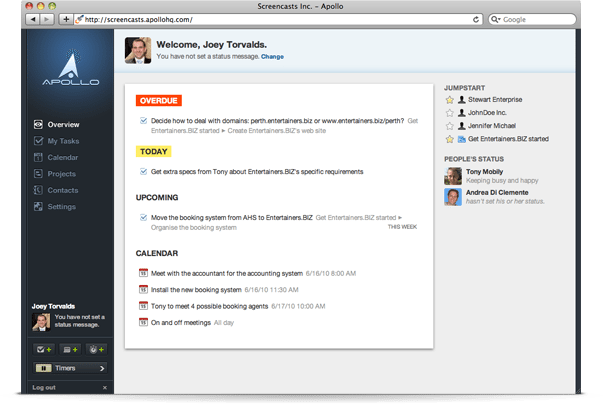 LiquidPlanner is a popular project management tool central to innovation. It helps teams to embrace change and successfully convert ideas into reality. This secure and mobile-friendly tool is ideal for fast-moving technology that give high importance to speed and accuracy. With LiquidPlanner, you will get a realistic picture of when the projects can be completed with existing resources. Also, dashboards and analytics reports are always up-to-date.
Pricing Details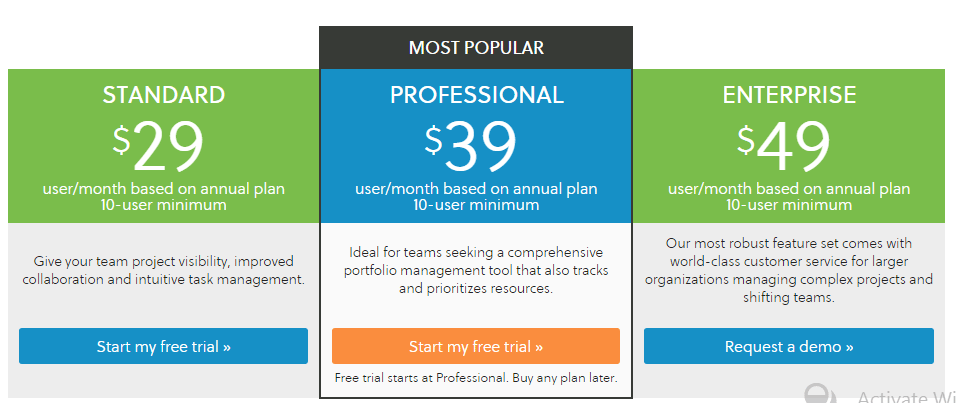 ---
Pros:
Flexible structure
Workload intelligence
---

For startups looking for project management tools, ZebraPlan is a great choice. It comes with an intuitive drag and drop functionality and offers real cloud solution. Its powerful dashboard lets you easily understand your data with clear charts. The tool allows you to have multiple project views and you can select the projects you want to see and adapt accordingly.
Pricing Details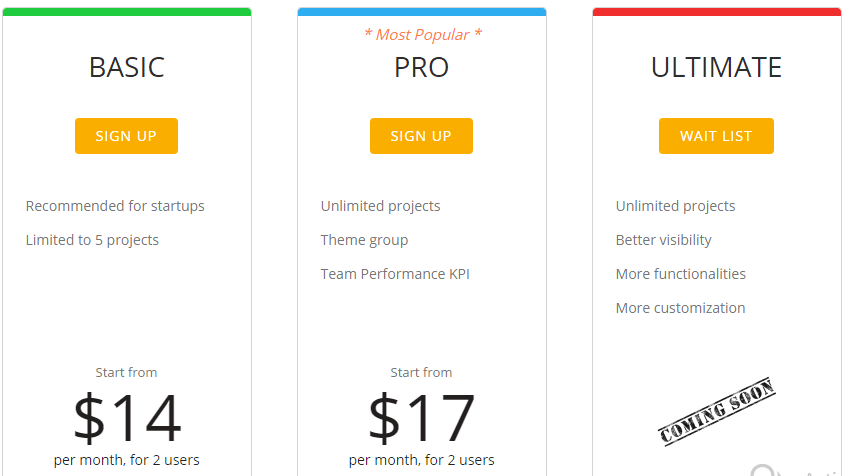 ---
Pros:
Intuitive dashboard
Valuable and detailed reports
Tablet and mobile friendly
---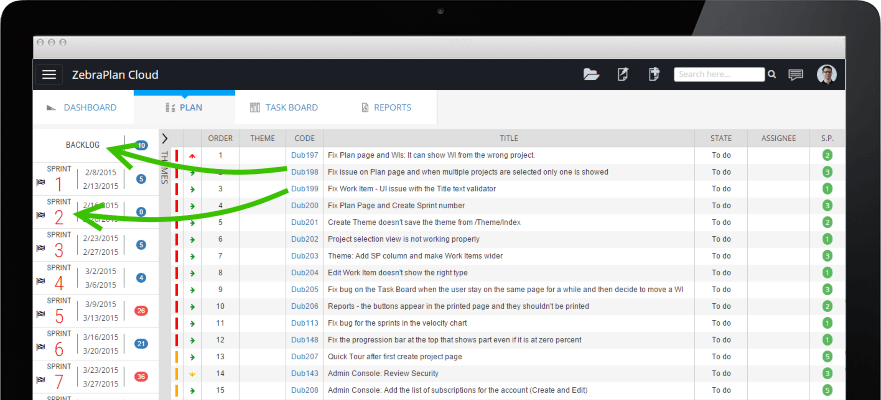 Nutcache is an all-in-one project management tool that comes with reliable time tracking and powerful tracking tools. The project dashboard and reports help you make strategic decisions accurately. The tool is efficient in handling payments, creating invoices, sending alerts about overdue invoices and more. It comes with a highly advanced internet security as well.
Pricing Details

---
Pros:
Ideal for small and large companies
Powerful platform
Cons:
Minimal access to existing projects
---
Wrike allows you to create tasks easily from emails and priorities can be set for tasks and executed in a scheduled manner. With this project management tool, collaboration is build around tasks and sharing occurs directly at the task level. It makes task management fast and efficient to make file management, and email integration easy.
Pricing Details

---
Pros:
Powerful file management
Email integration is easy
Cons:
Considerable learning curve
Limited customization
---

Huddle is a leading cloud-based collaboration platform that comes with impressive features like online file storage, quick discussions, immediately track deadlines and milestones for your projects and more. It is a team collaboration software that securely collaborates on projects, and allows one to share files, assign tasks and track team activity in real-time. It is one of the widely used project management tools.
Pricing Details

---
Pros:
Secure file sharing
Project management in the cloud
Mobile and desktop apps
---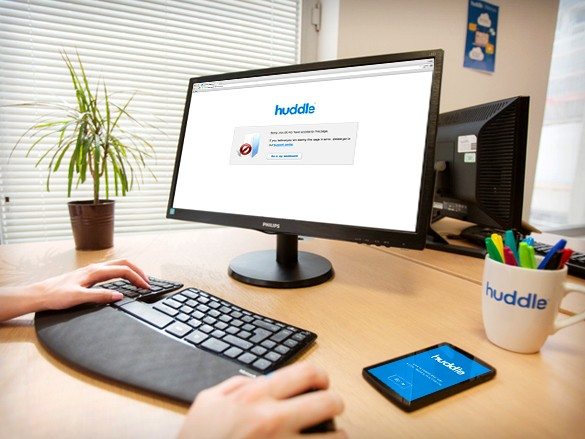 Here comes another lightweight, agile and powerful project management tool that offers an all-encompassing view of your projects and your work. This simple to use tool helps your team to focus on the essential tasks. You can see all your work, across multiple projects, on one screen. It is one stop-shop for all your project communication from roadmap to tasks and more.
Pricing Details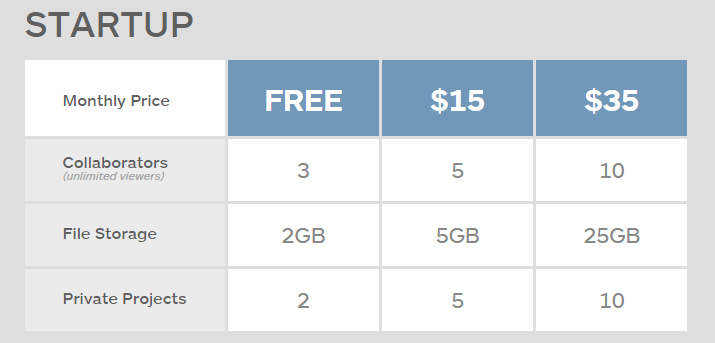 ---
Pros:
Simple, collaborative and powerful
Seamless integration
Column layout is intuitive
Cons:
Limited reporting possibility
---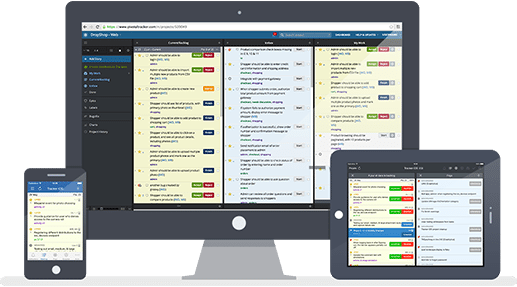 BamBam! comes with a flexible framework to allow people of different roles and work styles to successfully collaborate. It includes carefully crafted features such as quick search, smart updates, custom notifications, email notifications, gather communication around milestone and more. It helps you to manage projects better and is a good choice for web development and software houses, freelancers and startups, real estate, architectural and media studios, and all companies who find conventional project management tools boring.
Pricing Details

---
Pros:
Ideal for simple and complicated projects
Free up to 10 users
Customizable news feed
---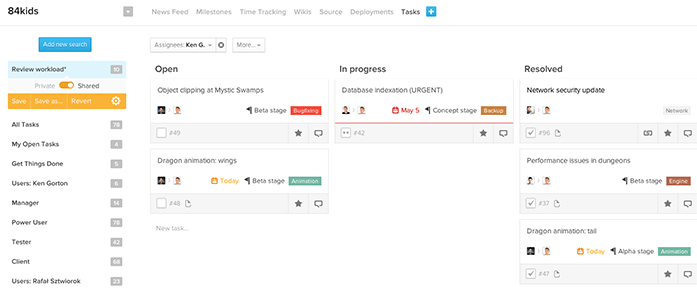 For smaller organizations looking for project management software, RedBooth is a good choice. It allows small teams to organize tasks and files effortlessly while streamlining communication among team members. With RedBooth, reporting and collaborative tools are just a click away. It comes with some of the most advanced collaborative resources and is a useful resource for connecting with clients. It provides quick access to files and makes file sharing easy.
Pricing Details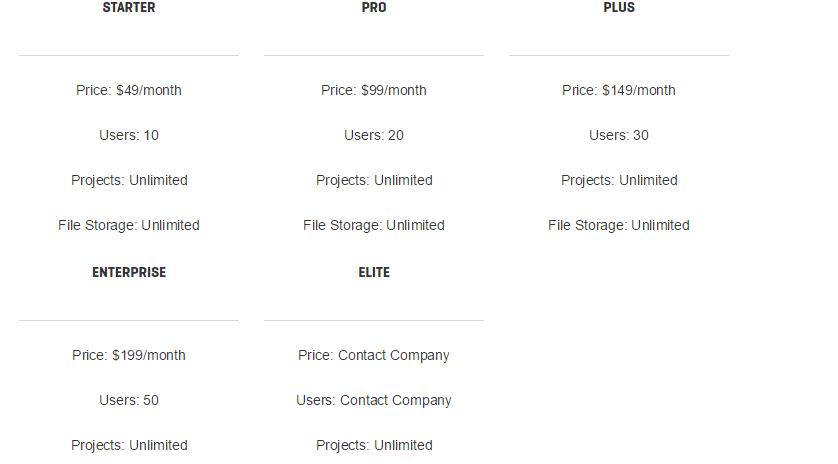 ---
Pros:
Clean user interface
Simple collaboration
Great for small teams
Cons:
Not advanced task-management capabilities
Few types of reports
---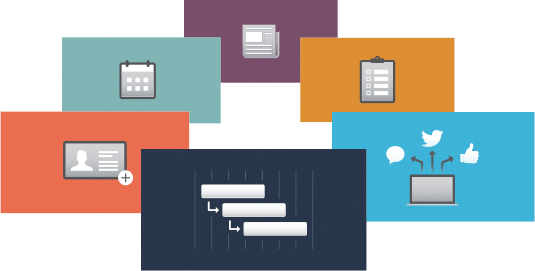 Mingle is dedicated to helping companies of all sizes to implement and scale agile practices. It integrates with current workflow of teams and allows project managers to define objectives of organization, track plan's progress and receive alerts if a plan changes. Mingle helps you effectively solve problems by enabling efficient conversations with the team.
Pricing Details

---
Pros:
Use planner to define features
Allow teams to resolve dependencies
Cons:
Could use role based permissions
---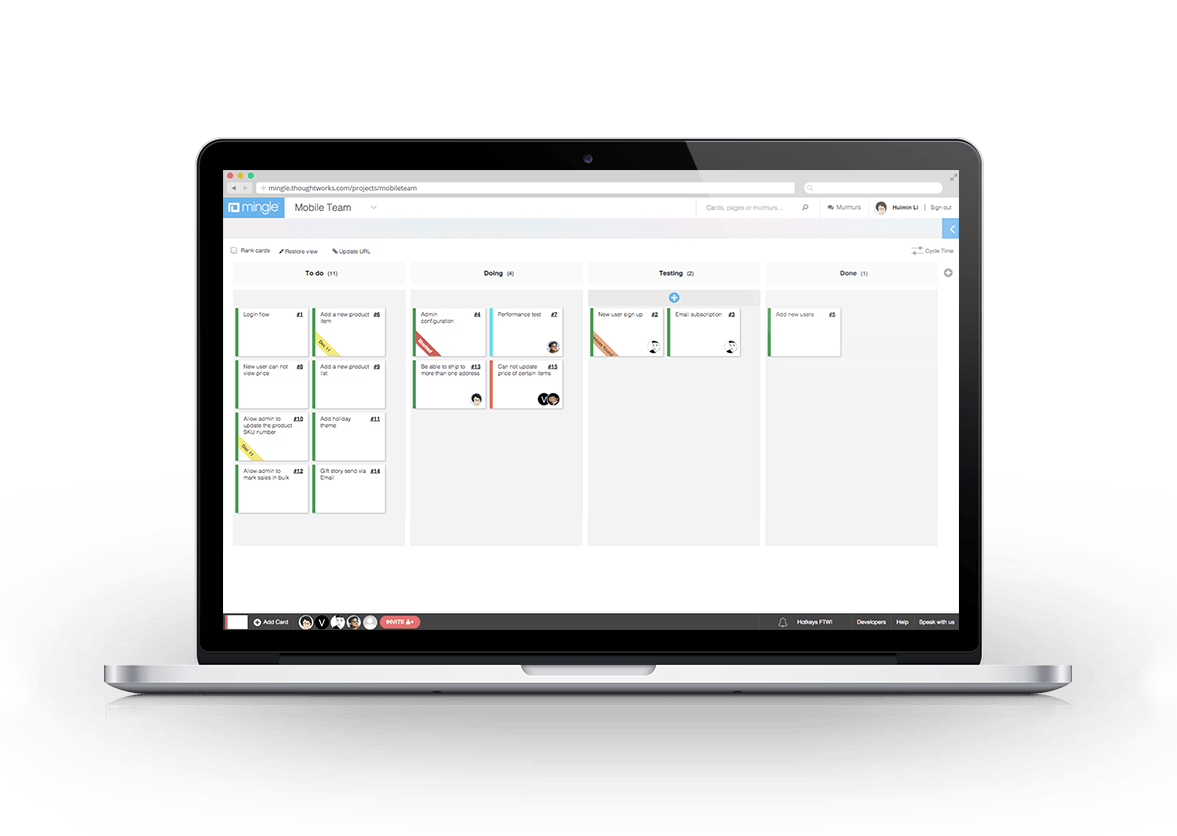 With Podio, you can organize and connect everything you work with. It allows you to manage your projects and customers easily. It seamlessly integrates with the tools you use and has an open API. Here, tasks can be better assigned to concerned people and reminders can be easily set. The tool is very useful for organized management of projects. You can effortlessly share files from any remote location.
Pricing Details

---
Pros:
Better management of tasks
Execute tasks within limited time frames
Cons:
Lacks time-tracking features
Free account comes with limited functionality
---
Teamwork Projects is an excellent project management tool to manage all your projects, tasks and files at one place. It easily collaborates with the team and helps you to visualize the entire project. It has a simple and intuitive project management app. It offers chat as a separate, free desktop app. The free version allows you to manage two projects and comes with 10MB of space.
Pricing Details

---
Pros:
Free version available
Easy to use
Cons:
Integrated chat not available
---

Didn't see your favorite project management tools in our compilation? Let us know about them in the comments!
If you like our content, please consider sharing, leaving a comment or subscribing to our RSS feed to have future posts delivered to your feed reader.

Please follow us on twitter @CodeRewind and like us on facebook