Live chat is one of the most amazing ways to get in touch with your customers and better serve their needs. Though it has been around for ages but these days, it has become an integral part of a website to communicate with clients and potential customers. Live chat software lets you directly communicate with new customers and get instant feedback.
Let's Have a Look at Top Live Chat Software:
LiveChat is one of the leading choices for live chat software. It offers a clean, clutter-free and easy to pick up service. It provides feature-rich live solutions with a simple chat module to handle several chats. It is a nice solution for companies with a decent customer base. The most amazing feature is ticketing system that let you understand customer problems. It is top-of-the-line chat service that is found at enterprise-level implementations.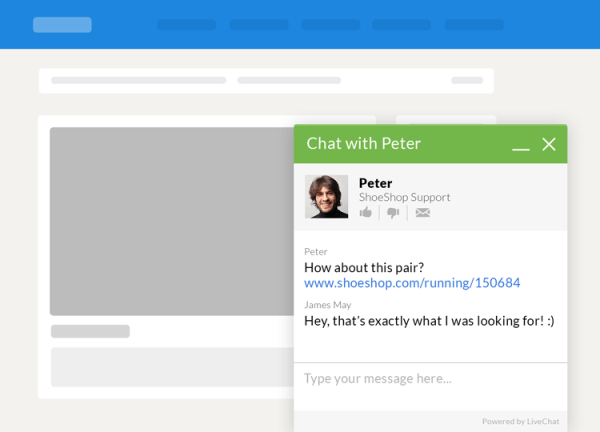 Pricing Details

LiveHelpNow is an easy to use software that comes with a huge variety of features along with superb customer service options. It is a fully integrated customer service suite that meets all needs of customers. It comes with quick and easy installation with no setup fees. It is a comprehensive system and includes all tools your company needs to give your support department a faster and more personalized approach to customer service.

Pricing Details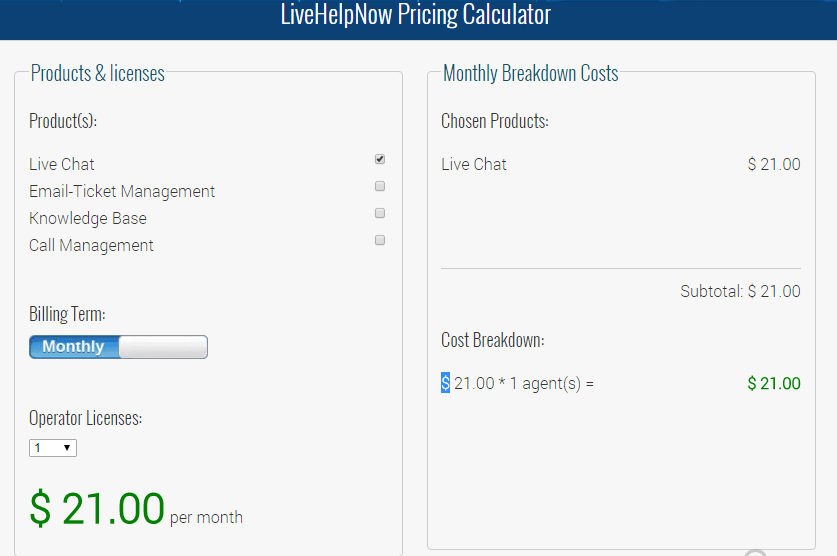 Zopim offer live chat service to let you build meaningful relationships with customers. It increases the chances of high value engagement and more sales by providing a proactive chat service to automatically reach out to the customers. You can browse the Zopim dashboard to track and monitor your website visitors. The analytics with quality reports let you measure successes.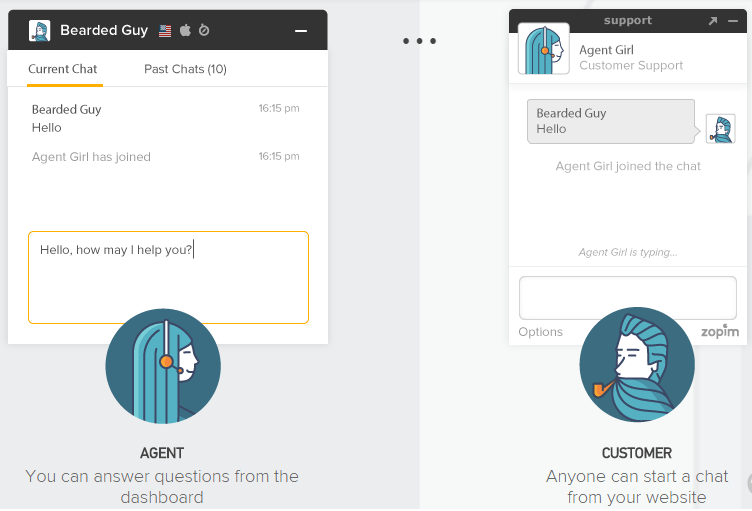 Pricing Details

Comm100 is a reliable live chat software that comes with lots of customization options. It helps you create a unique live chat experience by offering a clean and contemporary look. The chat application is available as a web service as well as hosted on special servers. Their agents are available via phone, email and chat along with many useful tools, tutorials, tips and data sheets. When looking for highly personalized and reliable live chat software, it is a good choice.

Pricing Details
WhosOn is a popular live chat software that comes with easy to use custom chat surveys to gauge customer satisfaction. It offers real-time assistance and allows you to reach out to potential customers. It provides a fully flexible and installable solution while integrating to existing CRM solutions like Microsoft Dynamics, Salesforce and Sugar CRM. The software comes with professional services, training sessions and webinars to help you maximize ROI.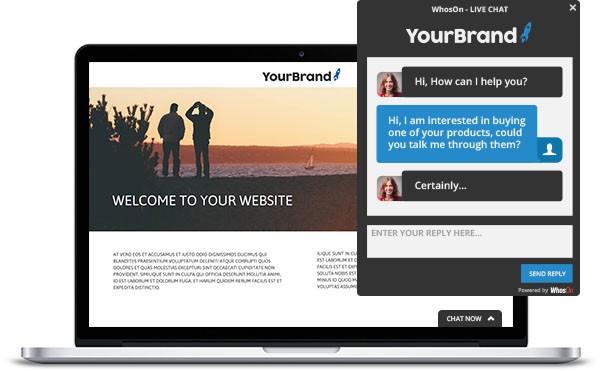 Pricing Details

Kayako's live chat service is called Engage and Fusion offers both live chat and ticketing. It helps you launch a truly personal experience for every visitor. You can customize the chat interface to match your website and brand. It collects all sorts of data about your visitors and put that information to work by creating target profiles to automatically engage visitors.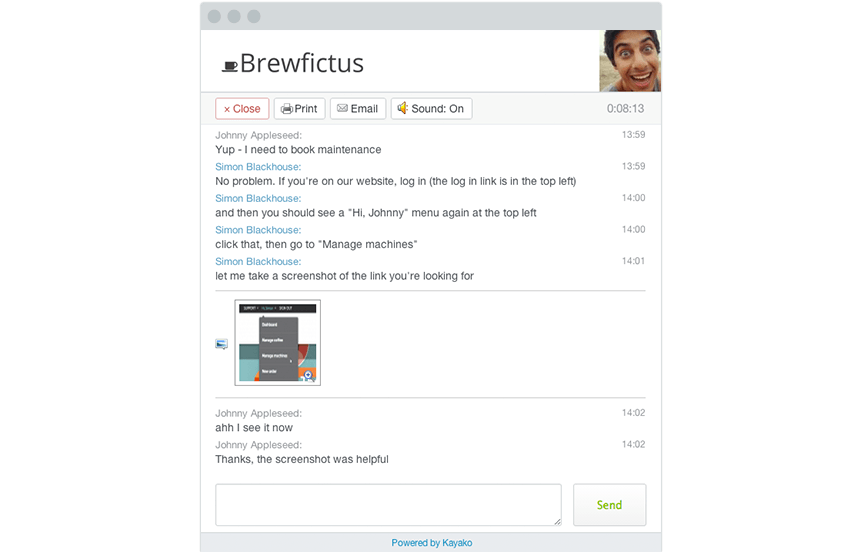 Pricing Details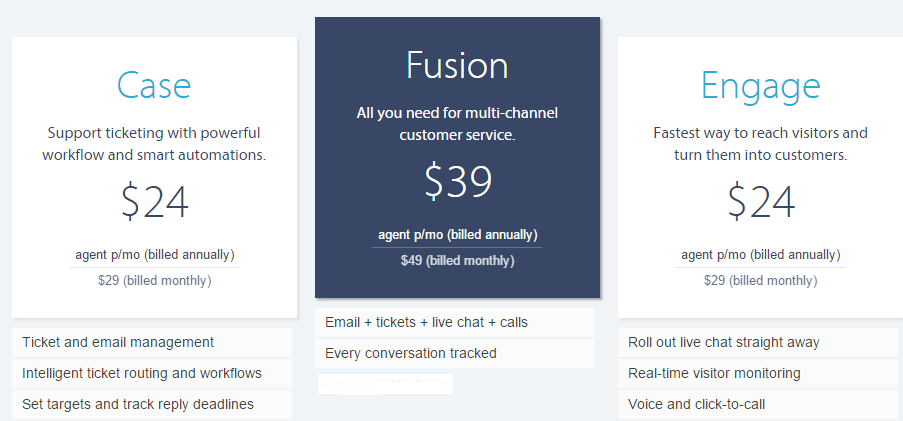 Velaro is a good choice of live chat software for E-commerce websites. It comes with built-in CRM and shopping cart tools to allow operators to initiate chat based on customer's browsing habits. Velaro is a leading vendor providing packages for any budget. This click-to-chat software comes with great customization, robust reporting and advanced security features.

Pricing Details

Olark chat feature lets chat representatives control the number of chats received and select which customers to chat with. This helps to prioritize cart abandonment prevention. It is easy to install and comes with customization features. It works with the software you already use and superpowers your CRM. It offers great control features: you decide when to chat, with which customers and how many chats a time.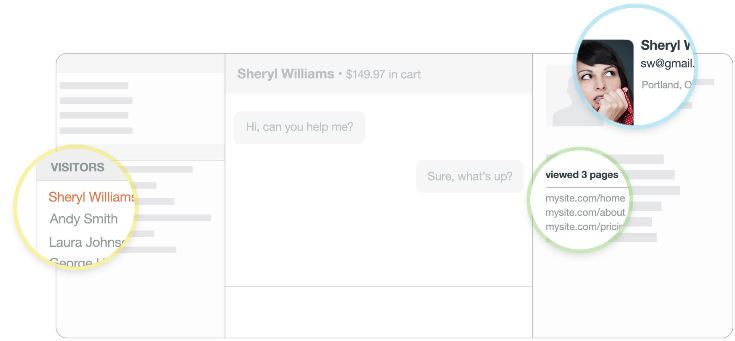 Pricing Details

Give your visitors an amazing live chat experience with ClickDesk. The intuitive web chat panel lets you focus on live support, handle simultaneous conversations and tickets. It is easy to set up and comes with a customizable interface to let you match your website and brand. It also supports voice and video chats without requirement of additional hardware or software installations.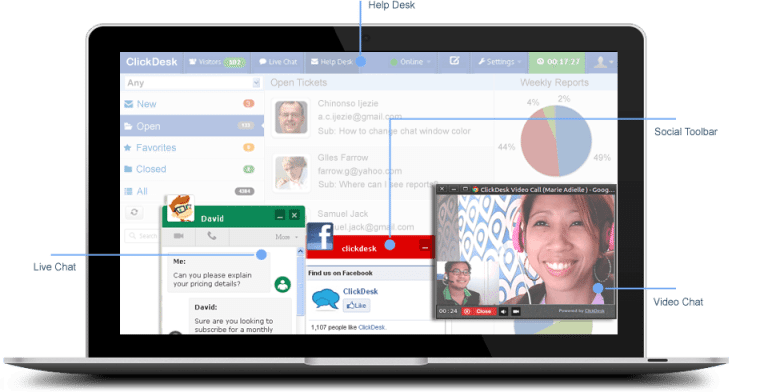 Pricing Details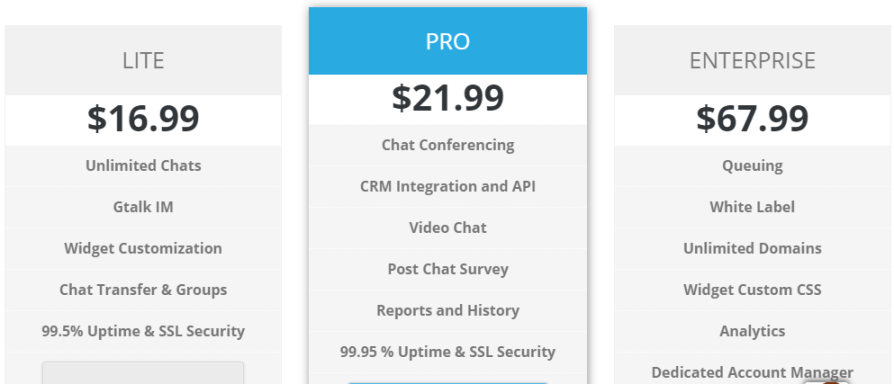 Last but not the least, here comes SnapEngage in our compilation of top live chat software for businesses. It intelligently integrates with the workflow and makes it work better. The live chat app for iOS and Android allows you to engage with your visitors while on-the-go. With SnapEngage, you can customize everything from chat windows, agent photos, to chat buttons and more. Agents and visitors can also share images and other files as well.

Pricing Details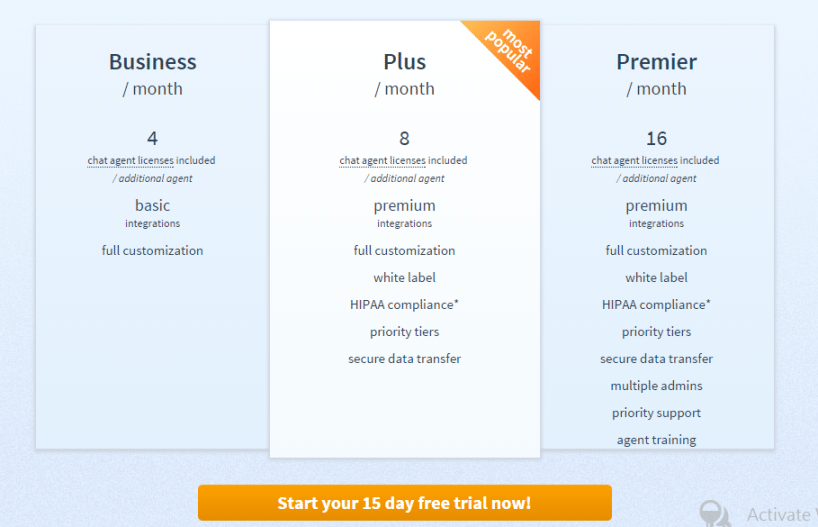 Here are few other excellent live chat software's:
Acquire – Customer Communication Platform
ProProfs – Engage Website Visitors Proactively
REVE Chat – Omni Channel Customer Engagement and Live Chat
Didn't see your favorite live chat software in our list? Let us know about it in the comments!